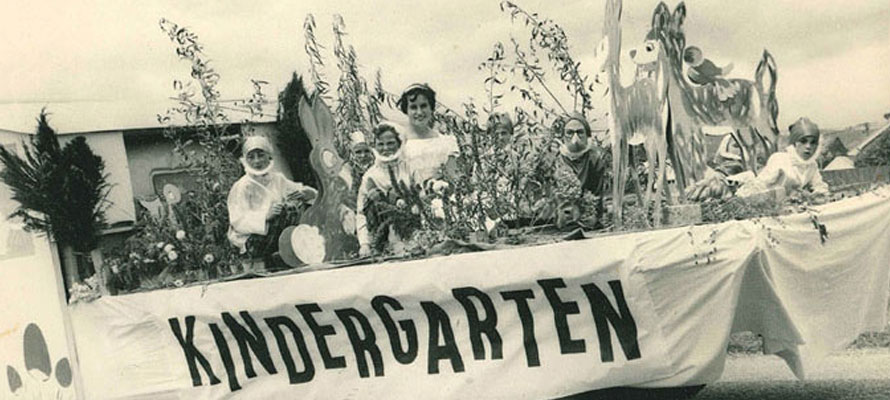 | | | |
| --- | --- | --- |
| | Through good times and bad, birthdays and celebrations, wars and natural disasters, we've been here, providing consistency for generations of young children as they grow and develop. | |
SOME OF OUR TOP STORIES

MORE ABOUT OUR

HISTORY...

Our focus is now on the future. We've learnt lessons from the past and take all the important aspects of kindergarten forward with us, as we look to keeping kindy relevant and appropriate in the years ahead.

Kidsfirst Kindergartens has a proud history, dating back over a hundred years.


Within that century much has changed, yet so much has stayed the same. Those fundamental principals upon which kindergarten was founded are still strong within our Association. The smiles upon the faces of the young people who come to us to play with their friends in the sandpit seems another constant. So too is the drive to make these 'early years' as worthwhile from an educational point of view as they can be.

Our commitment to fully trained teachers is something that has set us apart from other early childhood education providers.


Back in 1911, shortly after our Association was formed, we sent a delegation to the Minister of Education in Wellington to advocate the case of only having trained teachers, however this was thwarted by other associations around the country without our training focus or resources.


Through it all we have endured and continue, as our name so rightly says, to put children first.


Who knows what the future will bring, but we intend to be there to give children the best start to their education that they can possibly get, as they come to their local kindy to learn, play and have fun.

The founder of the Kindergarten, Frederick Froebel, was a poet and a dreamer, believing profoundly in the need for training the imagination. Kindergartens today with gardening, drawing, dramatisation, modelling, block-building, music, carpentry, conversation and stories and pictures, try to give children scope for the exercise of this creative power… "like the poet, the little child says to us, "tread softly, for you tread on my dreams."

Rene Wilkie, Christchurch Kindergarten Chronicle, 1938.
KIDSFIRST KINDERGARTENS ARE A NOT FOR PROFIT ASSOCIATION THAT HAS DEVELOPED AND MAINTAINED KINDERGARTENS IN CHRISTCHURCH, CANTERBURY AND ON THE WEST COAST FOR OVER 100 YEARS - AS THE PLACE LOCAL KIDS COME TO LEARN, PLAY AND HAVE FUN.