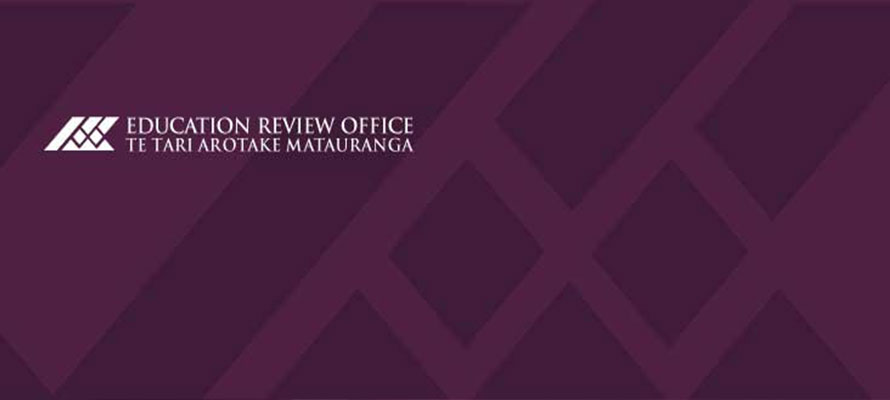 The Education Review Office/Te Tari Arotake Matauranga

An ERO Review Explained - Read all about it here.
OUR TOP STORIES:

Like all early childhood services that follow the New Zealand curriculum, Kidsfirst Kindergartens and centres are regularly evaluated by the Education Review Office (ERO).

Usually carried out every 3 years, ERO reports take an independent look at each of our kindergartens and early learning centres and provide information on what we do well, what we could improve on and our next steps forward to achieve this.

As new assessments are done, many of our Kidsfirst services are progressively being moved by ERO from three-yearly to four-yearly cycles, meaning that they are of a consistently high enough standard to require a lower frequency of monitoring.

Read about - ERO's Evaluation Framework

The overall aim of an ERO review is to evaluate, 'How well placed each kindergarten and early learning centre is to promote positive learning outcomes for children and to sustain a process of ongoing improvement.'

ERO focuses on the bicultural framework Ngā Pou Here in the evaluation process, exploring these four key areas:

Pou Whakahaere – how the service determines its vision, philosophy and direction to ensure positive learning outcomes for children
Pou Ārahi – how leadership is enacted to enhance positive learning outcomes for children
Mātauranga – whose knowledge is valued and how the curriculum is designed to achieve positive learning outcomes for children
Tikanga Whakaako – how approaches to teaching and learning are responsive to diversity and support positive learning outcomes for children.

Within these areas ERO considers the effectiveness of arotake - self review and of whanaungatanga - partnerships with parents and whānau.

Read about - ERO's Overall Judgement and Next Review

The overall judgement that ERO makes and the timing of the next review will depend on how well placed a service is to promote positive learning outcomes for children.

Very well placed - The next ERO review in four years
Well placed - The next ERO review in three years
Requires further development - The next ERO review within two years
Not well placed - The next ERO review in consultation with the Ministry of Education

Here at Kidsfirst Kindergartens our ERO evaluations consistently have us at 'Well placed' and 'Very well placed.'

Each ERO report will then follow a defined format detailing the review findings to support this overall outcome and beginning with background information for each centre. For Kidsfirst, this includes which cluster of the 62 Kindergartens or Early Learning Centres were under review throughout the Canterbury and Westland network, as well as any recent changes to the service or staff numbers.

The Report will detail each centres 'key review findings' looking at how children are supported as learners within the framework of Te Whāriki (the New Zealand Early Childhood curriculum) and how teachers respond to the interests of the children.

It will also take into account how management, leaders and teachers have responded to the recommendations from their previous ERO report as they 'are expected to make use of the review findings to enhance children's wellbeing and learning.'

Kidsfirst Kindergartens have always responded positively and diligently to the recommendations laid out in their reviews.

A flick through previous ERO reports, show just how passionate we are at Kidsfirst about the wellbeing of our children.

"The teachers are enthusiastic and strongly focused on providing positive outcomes and treat children and their families with respect."

"Strong relationships are evident throughout Kidsfirst kindergartens. Teachers provide a warm, calm and inclusive environment for their children, where parents and whānau feel welcome."

Read about - The Legalities.

Each centre partners with ERO in the review process, so staff and management at Kidsfirst first complete a 'Centre Assurance Statement and Self-Audit Checklist.' These are documents to verify that the kindergarten has taken 'all reasonable steps to meet their legal obligations' related to:

the curriculum
the premises and facilities
health and safety practices and governance
management and administration of the centre

ERO will also determine how well the centre manages areas that 'have a potentially high impact on children's wellbeing,' including:

emotional safety (including positive guidance and child protection)
physical safety (including supervision, sleep procedures, accidents, medication, hygiene and excursion policies and procedures)
suitable staffing (including qualification levels, police vetting, teacher registration and ratios)
evacuation procedures and practices including for fire and earthquakes.

Or as stated on the www.ero.govt.nz website "All early childhood services are required to promote children's health and safety and to regularly review their compliance with legal requirement."

Read About - Kidsfirst Kindergartens' most recent ERO review

EROs latest findings for Kidsfirst Kindergartens include continued recognition of our well-equipped, spacious and varied learning areas both indoors and out, along with our dedication to many environmentally sustainable practices.

It's great to be recognised for how we strive for high quality teaching and fantastic learning environments for our children.

ERO also acknowledged our strong commitment to respecting and valuing diversity through bicultural practices, as well as our sound use of Information and Communication Technology as tools for learning and teaching.

Also referenced was the strong leadership & sense of collaboration throughout our kindergartens, our high quality professional development and well-developed evaluation processes.

"Teachers at the kindergarten have benefited from well-designed professional development. The teaching team values the knowledge and leadership that the Education Service Managers (ESMs) provide."

Read about - The full list of latest findings.

Read below for the full list of ERO Review Findings and Key Next Steps for Kidsfirst Kindergartens and Early Learning Centres (Cluster of 18 kindergartens in the Christchurch area).

The association has a well-understood vision and highly effective strategic and annual planning systems, policies and procedures.

There is a thorough and well-understood process of self-review at all levels of Kidsfirst Kindergartens.

The board, CEO and management team bring a good balance of expertise to decision making.

Trustees make effective use of the comprehensive information it receives from the SLT (Strategic leadership team) to ensure high quality education and care for all children in this cluster of Kidsfirst Kindergartens.

Kidsfirst has a well-developed evaluation process that is effectively used to identify the strengths, progress and areas for further development in each of its kindergartens.

High quality professional development is closely aligned to leaders and teachers achieving Kidsfirst Kindergartens vision and goals, for example, self-review processes, child assessments and planning practices.

Kidsfirst Kindergartens have a strong commitment to Te Ao Māori (The Māori world view). In this cluster of Kindergartens bicultural practices are highly evident.

Kidsfirst Kindergartens provide significant support for priority learners and their families.

Kindergartens in this cluster have spacious indoor and outdoor areas and are well-resourced to meet the interests and learning needs of children. Many of the kindergartens have environmentally sustainable practices that are endorsed by their community.

Information and Communication technology (ICT) is well resourced in all the kindergartens in this cluster. All kindergartens are making good progress in implementing and using a range of technologies as a tool for learning and teaching.

Key Next Steps

Strengthening the appraisal of the Education Service Managers (ESMs) and Head Teachers.

Ensuring Head Teachers effectively lead the achievement of Kidsfirst Kindergartens vision for twenty-first century learners.

Ensuring kindergarten practices and premises meet the changing needs of their communities, for example meeting the needs of under-three year olds, provisions for toileting and changing children and the hours of operation.

Here at Kidsfirst Kindergartens, we are more than happy to take on board new ideas to ensure that we continue to be the best that we can.

And we are more than proud with having, again, achieved such wonderfully positive ERO results!

Thank you for the hard work, passion and enthusiasm of teachers, staff and whānau across all of our Kidsfirst Kindergartens and Early Learning Centres. Keep up the good work!

QUICK READ

We're proud to say that here at Kidsfirst, we receive consistently positive results from the New Zealand Ministry of Education's, Education Review Office (ERO), with regard to the quality of education and care provided by our Kindergartens and Early Learning Centres.
KIDSFIRST KINDERGARTENS ARE A NOT FOR PROFIT ASSOCIATION THAT HAS DEVELOPED AND MAINTAINED KINDERGARTENS IN CHRISTCHURCH, CANTERBURY AND ON THE WEST COAST FOR OVER 100 YEARS - AS THE PLACE LOCAL KIDS COME TO LEARN, PLAY AND HAVE FUN.