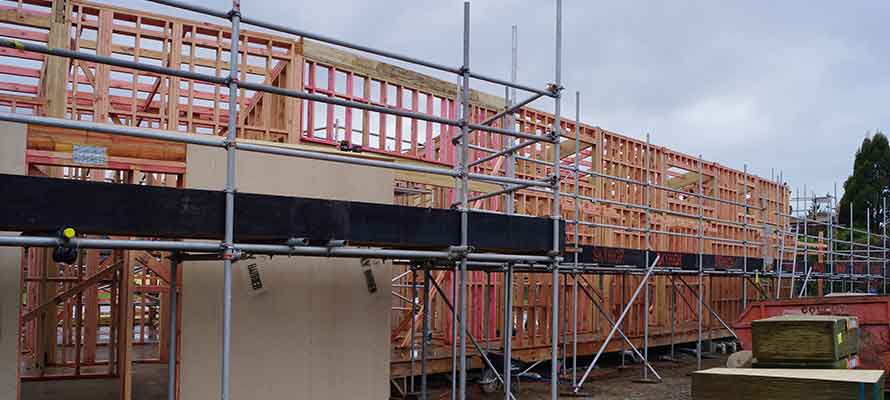 | | | |
| --- | --- | --- |
| | | Our brand new Diamond Harbour early learning centre is taking pre-enrolments now. For more information and to pre-enrol click here |
SOME OF OUR STORIES

The new centre at Diamond Harbour is the first that Kidsfirst has built in many years, and so they had a real chance to design and create a building that would be as environmentally friendly as possible.

At the centre there will be opportunities for exploration, adventure and challenge, with the chance to play and inspire the imagination. It's being built out of locally sourced materials and factors in as many environmentally friendly elements as it can.

Being a building for young children, Opus Architect Kate Loader was incredibly aware of the environmental impact it would have. They are the next generation and it's impossible to think of designing and building their centre without considering the impact the building may have on the world that the children will grow up in, and our responsibility for that, she says.

Some of its unique features include architecture that is designed to lend itself to the natural landscape it sits on, and there are transitional learning environments created with a range of adaptable internal and external spaces. There will also be a simple graphic tool incorporated into middle of the learning space, which will demonstrate the power generation and usage of the kindergarten to the children.

It has a focus on natural and renewable building materials:

Cedar cladding with no chemical treatment.

Low VOC (volatile organic compound) paints.

Formaldehyde-free plywood in the joinery.

The linoleum floor has a high recycled content (made of 97% raw materials).

Solar panels on the roof.

The space will be efficiently heated with under floor heating and sheep's wool-blend insulation in the walls.

To make it environmentally sustainable and keep the environment in mind "seemed like the only option when designing this building," according to Kate.

"To families these days, sustainability is just so important."

The building is aiming to be net-zero energy, with any surplus that is generated being donated back to Diamond Harbour School. Normally the power goes back to the grid with money being earned for it, but this energy generation is a way for the kindergarten to give back to the school.

Because they are on the same site as Diamond Harbour School, there will be a real sense of community and inter-generational interactions as children can graduate from the centre, move to Diamond Harbour School, and still maintain that contact with their friends and teachers for many more years.

There is also a multi-functional meeting room, intended to be shared by parents, family, staff and the Diamond Harbour community.

THE BOARD TOURING THE BUILDING SITE.

Not surprisingly, Kidsfirst Kindergartens are really excited about the new Diamond Harbour centre, and what it's going to mean for them.

Sustainability is at the core of who we are as an organisation, and we can't wait for this new venture to be up and running!

Interested in pre-enroling your child or finding out more about this amazing place? Click here!

QUICK READ

The brand new Kidsfirst Early Learning Centre at Diamond Harbour is going to be sustainably built, with future generations in mind.
KIDSFIRST KINDERGARTENS ARE A NOT FOR PROFIT ASSOCIATION THAT HAS DEVELOPED AND MAINTAINED KINDERGARTENS IN CHRISTCHURCH, CANTERBURY AND ON THE WEST COAST FOR OVER 100 YEARS - AS THE PLACE LOCAL KIDS COME TO LEARN, PLAY AND HAVE FUN.