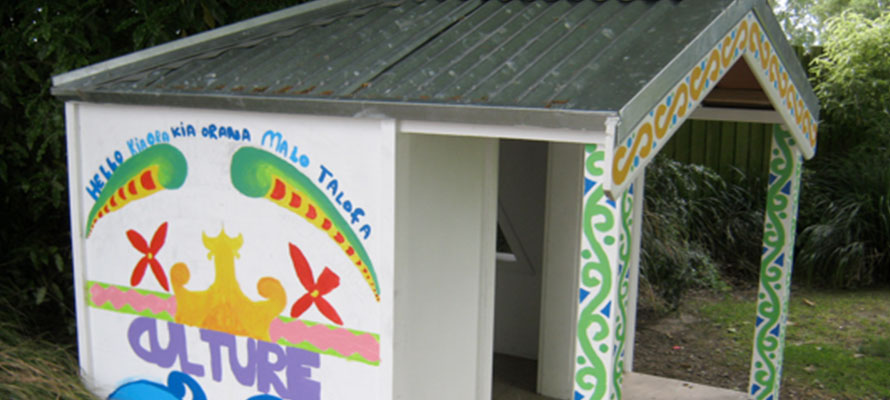 | | | |
| --- | --- | --- |
| | | The children and staff at Kidsfirst Mathers Road are so grateful to have a whare to use at their kindergarten, thanks to the kindness of Fletchers. |
SOME OF OUR STORIES

Kidsfirst Mathers Road have been the very lucky recipients of a whare, built by apprentices at Fletchers.

"It was delivered one day after kindergarten had finished. It took a bit of effort to get it in place and secure, but once it was there, it was a sight to behold," said Kidsfirst Mathers Road Head Teacher Helen Carrick.

"The children were delighted to see it the next morning as it was a surprise for them. Many days have been spent recently playing in it and using it to enhance the various types of play."

The teachers and children are really grateful to Fletchers for building this whare and gifting it to them. It's made for such an enhancement to their back garden and helps strengthen their links to the bicultural curriculum of Te Whāriki, giving children a space to explore, create and try new things out.

QUICK READ

Have a look at the whare Mathers Road have in their backyard.
KIDSFIRST KINDERGARTENS ARE A NOT FOR PROFIT ASSOCIATION THAT HAS DEVELOPED AND MAINTAINED KINDERGARTENS IN CHRISTCHURCH, CANTERBURY AND ON THE WEST COAST FOR OVER 100 YEARS - AS THE PLACE LOCAL KIDS COME TO LEARN, PLAY AND HAVE FUN.