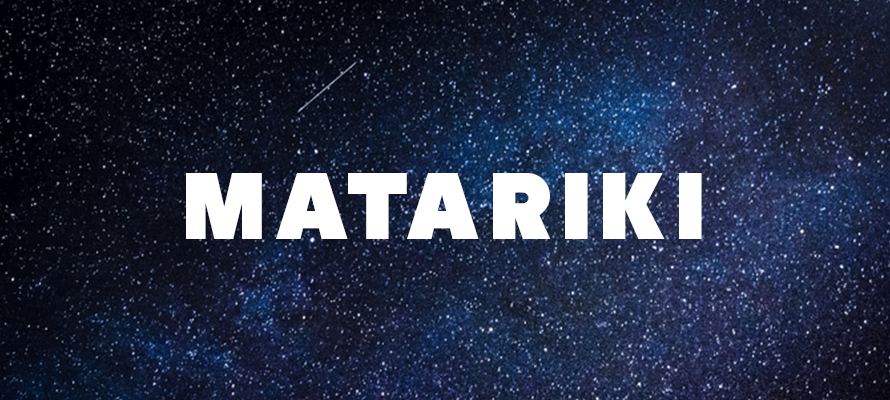 | | | |
| --- | --- | --- |
| | | When the seven star cluster of Matariki rises in the dawn winter sky, it is time to celebrate a new year, the natural world, the togetherness of whānau, and new beginnings… |
OUR TOP STORIES

NEWS FROM AROUND

CENTRAL OTAGO

Biculturalism is important to us and explored through the many unique ways our kindergartens and early learning centre's celebrate Matariki.

To celebrate Matariki at Kidsfirst Shirley, families gathered around a flickering bonfire under the star-spangled evening sky, to share kai. There was delicious rewena paraoa (Māori bread) to dip into a hearty, healthy bowl of vegetable soup. The highlight for the children were toasted marshmellows and fluorescent glow sticks to light up the dark.

Kidsfirst Nuffield tamariki welcomed whānau and entertained with poi, rākau (stick games), a haka and waiata - especially written for the kindergarten by Huhana Carter (Kidsfirst's previous bicultural advisor). The tamariki, kaiako (teachers) and whānau also made soup and kumara bread to share.

Kidsfirst Vickery Street perform waiata and haka to celebrate Matariki

Tamariki at Kidsfirst Vickery Street embraced Matariki inspired celebrations with pride to sing waiata and perform a haka for whānau. The kindergarten was decorated with white, red and black balloons and bright, cascading decorative stars. Children had weaved these same traditional colours of mā, whero and mangu into their headbands and pui pui (grass skirts) too.

Disco fever rounded off celebrations at Kidsfirst Woolley Street. With a focus on manaakitanga – making connections and building relationships – the strobe-lit dancefloor was a fun way to include extended whānau. Children were excited to see kindergarten under the cover of darkness and transformed with colourful lights.

Tamariki create traditional Māori kites as part of Matariki celebrations.

A double rainbow arched over Kidsfirst Burnham at sunrise was a vibrant start to a day where families enjoyed shared kai, a hangi and a disco. The kindergarten shared many stories of Matariki, introduced a beautiful waiata 'Nga tamariki o Matariki', and created traditional Māori kites. Dark spaces set with twinkling star constellations gave children a 'night sky' visual experience and inspired furthur exploration into learning more about planets and space.

Colourful handpainted stars of Matariki at Kidsfirst Wigram.

Starry nights were the theme at Kidsfirst Wigram kindergarten too. Children made their own brightly-coloured, hand-painted stars and relished toasted marshmellows, hearty soup, reading 'Matariki' stories and learning new waiata.

The seven bright stars of Matariki at Kidsfirst Lady May.

At Kidsfirst Lady May children sung songs about the seven sisters of Matariki, read books, told stories and shared what family meant to them. Celebrations included a hākari of delicious food with whānau but the kindergarten delayed the get together until the end of the term so that families who observed Ramadan could also join in the feast.

Excitement and anticipation surrounded Kidsfirst Isleworth for Matariki. There was a fantastic turn out of whānau to watch tamariki perform six waiata, followed by shared kai. The short- bread whetu was especially yummy! Tamariki loved making their own Tipare (headbands), and have since performed their waiata for the Isleworth School new entrant class and Kapahaka group.

Kidsfirst Frankton celebrated the winter month of Matariki in many ways, but it was a crackling, toasty campfire that was the most talked about event. With the help of local firefighters, tamariki helped to safely set up the campfire while parents chatted - recalling a few camping capers of their own. Children were totally emmersed in this experience and everyone enjoyed a delicious, shared campfire feast.

It was winter-warming vegetable soup for Matariki at Kidsfirst Hawea. A kai basket placed out for contributions of vegetables received very generous koha (gifts) from whānau. Children helped to peel, chop and add to the pot to make a delicious, nutritious soup to share. And as Matariki is also a time to celebrate new beginnings the community get together was the perfect opportunity to gratefully acknowledge their brand new outdoor blinds. A fun new space to learn and play - whatever the weather.

It's wonderful to see all of the inspiring ways we observe our truly unique New Zealand celebration.

QUICK READ

Matariki celebrations are a time to welcome extended whānau, to learn new things and to stimulate children's curiosity and imagination with some star-gazing...

DID YOU KNOW?

Matariki translates to the 'eyes of god' (mata ariki) or 'little eyes' (mata riki).
The Matariki star cluster is a kaitiaki (guardian) of the year to come.
It is not only a time to celebrate the Māori New Year but also a time of harvest and to plant new crops for the coming year.
Legend has it the brighter the stars, the warmer the season and the more bountiful the crops will be.
The association of Matariki with crops has given rise to the saying: 'Matariki ahunga nui' - Matariki provider of plentiful food.
KIDSFIRST KINDERGARTENS ARE A NOT FOR PROFIT ASSOCIATION THAT HAS DEVELOPED AND MAINTAINED KINDERGARTENS IN CHRISTCHURCH, CANTERBURY AND ON THE WEST COAST FOR OVER 100 YEARS - AS THE PLACE LOCAL KIDS COME TO LEARN, PLAY AND HAVE FUN.