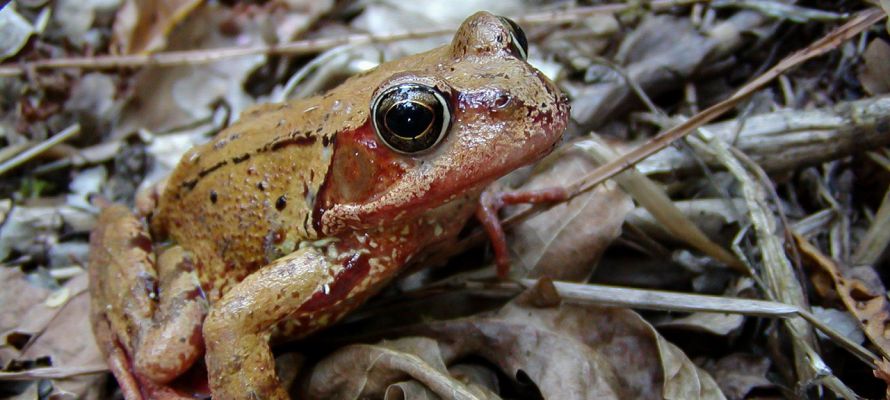 Singing in the rain.
Our great big backyards are perfect for children to explore and make new discoveries. The arrival of long-awaited rain at Kidsfirst Maniototo also brought some new visitors to learn about - frogs!

FIND OUT WHY WE'RE JUST BETTER BECAUSE...

Our teachers are quick to leap onto any new learning opportunities for the children, such as when some new frog friends visited kindergarten in Central Otago.

When we asked Deb McNally at Kidsfirst Maniototo if they had monarchs butterflies at kindergarten - we soon found out that the hot, dry Central Otago climate over summer isn't conducive to this lovely visitor.

"We've had trouble with monarch butterflies as the environment just doesn't suit," says Deb. "Swan plants don't survive very well outside, and wasps have a tendency to eat the caterpillars. In fact, there's not a lot of bird life or insects this year with the very hot temperatures we've had."

Unlike Canterbury over the summer with many tree tops abuzz with choirs of growing baby birds singing in their nests and seemingly in the grip of a mosquito influx!

"We do have visiting frogs though," says Deb. "With recent rain, our surrounding rivers and waterways rose, encouraging all the frogs to start chirping, especially early in the mornings."

One morning tamariki honed in on some very close sounding 'ribbets,' coming from their mud pit area. On closer inspection - and with a little fossick under a few logs - they soon discovered a couple of (almost camoflage) tiny, shiny, dark brown frogs.

TAMARIKI WATCH THEIR FROG VISITORS WITH INTEREST.

"We carefully captured a couple to place in our kindergarten fish tank," says Deb. "Children caught flies to feed the frogs - fascinated to keep watch for when they suddenly leapt up to gobble one."

"We kept the frogs in captivity for a few days and then released them back to their families."

Now when it rains, a favourite pastime for tamariki at Kidsfirst Maniototo is to listen and look out for more visiting frogs.

.

Kidsfirst Kindergartens
Head Office, 43 Birmingham Drive, Middleton, Christchurch 8024
+64 3 338 1303 email: questions@kidsfirst.org.nz
Postal Details: Kidsfirst Kindergartens, PO Box 8089, Christchurch 8440
KIDSFIRST KINDERGARTENS ARE A NOT FOR PROFIT ASSOCIATION WITH OVER 70 KINDERGARTENS AND EARLY LEARNING CENTRES COVERING CHRISTCHURCH, CANTERBURY, CENTRAL OTAGO, BANKS PENINSULA AND THE WEST COAST - AND HAS DONE SO FOR OVER 100 YEARS
- AS THE PLACE LOCAL KIDS COME TO LEARN, PLAY AND HAVE FUN.