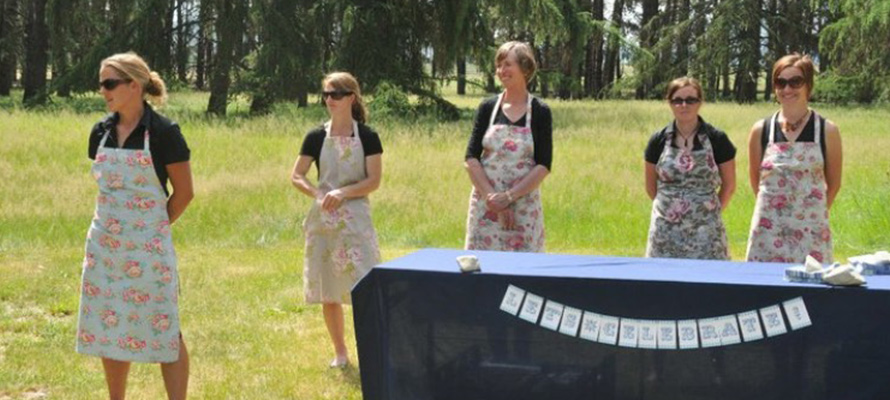 | | | |
| --- | --- | --- |
| | It was the hard work and determination of local parents that got Kidsfirst Maniototo kindergarten off the ground.... | |
SOME OF OUR TOP STORIES

This Central Otago group of parents are proud of the difference they have made to their local Ranfurly community.

Seeing a real need for a quality early childhood education option for their young families, a group of twelve women got together to find out what it would take to establish a kindergarten in the Maniototo district.

An establishment committee was formed in late 2008 by these amazing, talented ladies. Thanks to their can do attitude, hard work and tenacity Maniototo kindergarten was opened in May 2012, as part of the Central Otago Kindergarten Association (now Kidsfirst Maniototo).

A huge achievement considering most of these women had children and/or work commitments.

A new entrant teacher at the time who became a committee member and is now a parent herself, Sarah Paterson says, "The kindergarten feels like our baby, we put our hearts into fundraising and gave our absolute everything to make it happen."

They met every month and drummed up an impressive $90,000 through a grant application and inspired fundraising to go towards the construction of the brand new kindergarten building.

"No opportunity to make money was passed up," says Sarah. "We did all sorts of things - sold calendars and recipe books, organised hunting trips, local festivals and fetes. And the community contributed so generously."

"A lot of fun was had along the way and great friendships formed. Being part of a small town and with many of us living remotely on farms we have to create our own sense of connection and community - and that includes making our own fun!"

The kindergarten building was initially constructed in Balclutha, then transported to its site at Maniototo Area school, with the foyer, deck, verandah and entranceway constructed once in place. A working bee - that included the establishment commitee, families, a local builder and anyone else they could rustle up - saw the playground take shape and a lovely lawn area laid. A group of volunteers even built a storage shed!

"It's an amazing facility that could not have been achieved without the fanatstic support of our local community, volunteers and the wider community," says Sarah.

"What it has established is the freedom for mothers to go to back to work if they choose, which wasn't so easily available to us before."

"Also, the improved educational aspects. Being a teacher, I see first hand the advantage that children have when they transition to school if they've come through the kindergarten programme."

"It gives our establishment committee great pleasure to see so many families enjoying this facility. It's a special place that we're very proud of."

Many of the original committee members, including Sarah are currently helping to fundraise for a new hospital in the community. We wish you all the very best!
Information including that about fees, services and promotional activities were correct at the date of publication of news stories but may since have changed. Please check with us to ensure information is current.