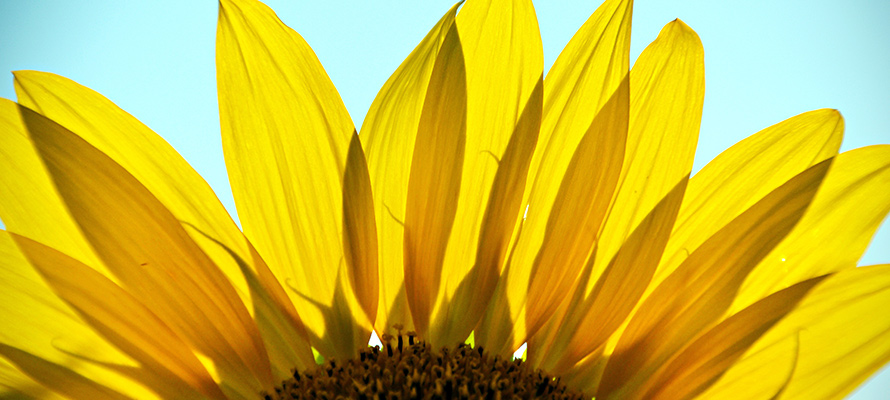 Tall, bright sunflowers are an instant hit in the garden with children.
They grow fast and tall, and are really robust, bursting out with a sunny bloom at the top.
SOME OF OUR TOP STORIES

This summer both Kidsfirst MacFarlane Park and Kidsfirst Hokitika tamariki were among over 11,000 children nationwide, to get growing in the Daltons Sunflowers in Kindergartens Project.

The biennial competition adds a little extra fun to a project with an emphasis firmly on learning new skills and creating opportunities that spark a life-long love of gardening in children.

Kidsfirst MacFarlane Park were rapt to take out the winning spot for the tallest sunflower in the Canterbury region, with two-year old Shante Rose's lofty bloom, measuring 202cm.

"It was a real team effort," says Teacher, Helen O'Connell. "The children all took turns to water and take care of our sunflowers and were keen to measure their height each day, to see whose was growing the fastest."

"It's very exciting to have our Shante's sunflower take out first prize, with $150 worth of Dalton products and $100 worth of Warehouse vouchers to now spend on extras at kindergarten."

Competition entrants were all sent a Daltons starter pack, including a packet of skyscraper sunflower seeds, supplied by Kings Seeds. The aim is to teach children basic gardening skills, like sowing seeds, caring for seedlings, planting them out, and then caring for the developing plants.

"These youngsters are our future gardeners and we want to nurture them from the get-go,'' says Daltons General Manager, Colin Parker.

Over on the West Coast Kidsfirst Hokitika Head Teacher, Ceridwyn Dimmock says, "For our tamariki caring for the plants meant not only watering but also weeding around and measuring them regularly - and we had high hopes for our sunflowers."

Alongside their sunflower growing, the kindergarten has done a lot of other gardening over the summer months too.

This has included transplanting all their edible flower and vegetable (bee and butterfly friendly) seedlings from their New World Little Garden collection, into bigger pots for families to take home.

"We also have flourishing crops of tomatoes, strawberries, peas and beans in our kindergarten garden hot house too," says Ceridwyn.

Way to grow budding gardeners!

Tips for sunflowers and seeds:

Harvest the seeds to use as a healthy addition to baking or muesli bars.

Drizzle sunflower seeds with soy sauce and toast under a hot oven grill – delicious added to a salad, or on their own as a crunchy snack.

If you do not harvest the seeds, leave the flower heads out for birds to feed from over the winter.

Bring the dried sunflower heads in for children to look at and explore over winter.

Save some seeds for planting in next summer season!

Kidsfirst Kindergartens
Head Office, 43 Birmingham Drive, Middleton, Christchurch 8024
+64 3 338 1303email: questions@kidsfirst.org.nz
Postal Details: Kidsfirst Kindergartens, PO Box 8089, Christchurch 8440
KIDSFIRST KINDERGARTENS ARE A NOT FOR PROFIT ASSOCIATION WITH OVER 70 KINDERGARTENS AND EARLY LEARNING CENTRES COVERING CHRISTCHURCH, CANTERBURY, CENTRAL OTAGO, BANKS PENINSULA AND THE WEST COAST - AND HAS DONE SO FOR OVER 100 YEARS
- AS THE PLACE LOCAL KIDS COME TO LEARN, PLAY AND HAVE FUN.