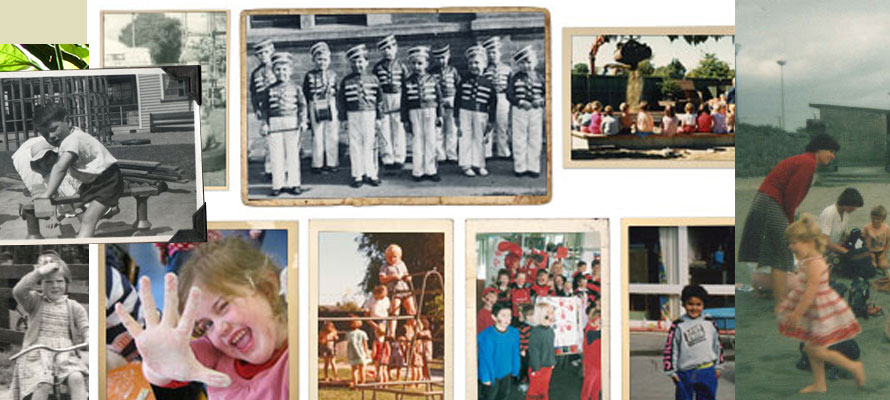 | | | |
| --- | --- | --- |
| | There's so much to tell about the last hundred years that we couldn't start to do it justice. What we can do, though, is tell a few of the little stories that help to make up the big picture. | |
SOME OF OUR TOP STORIES

MORE ABOUT OUR

HISTORY...

Every kindergarten has a story...


sometimes a whole lot of stories!

Take a look at some of the interesting things that have happened in our kindergartens since 1911, right thought to 2016. There's always a lot happening at kindy. And what better way to celebrate the Assocation's past than to share some of those stories that inspire what we do, how we do it and why we do it so well.


(There's more happening everyday, as you can see in our kindergarten stories, reflecting life in our various kindergartens today.)


You can read about the 'tip of the iceberg' here. Some of the remarkable and seemingly inconsequential events of the day that all add up to create the rich tapestry that has been kindergarten in our area over the past century.


Our Central Otago kindergartens have their own fabulous histories, and Kidfirst Niu draws on a proud heritage and culture. Their stories are captured elsewhere.

Click on an individual kindergarten for a link to a piece of their own history...
Information including that about fees, services and promotional activities were correct at the date of publication of news stories but may since have changed. Please check with us to ensure information is current.