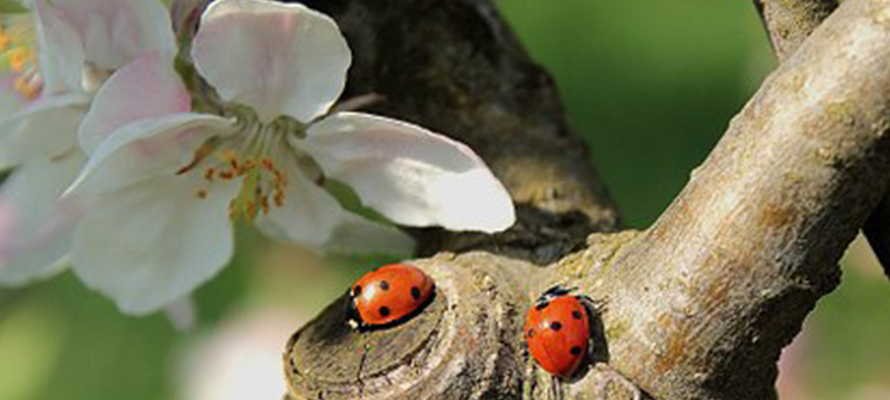 Spring is in the air!
The fresh grass, the flutter of butterflies, the first green flush of leaves on trees. Spring is an amazing time of the year and as new life unfurls, provides a natural source of wonder and excitement for tamariki.

FIND OUT WHY WE'RE JUST BETTER BECAUSE...

Here's a few fresh ideas to come out of winter with a spring in your step...

Learn about butterflies! Never understimate the beauty of a butterfly or the inquisitive nature of children. Discuss butterfly facts and tell stories. Try asking for creative answers to the question: "If you could fly away on a butterfly, where would you go?"

Learn more about monarch butterflies online:

https://www.monarch-butterfly.com/

Birdsong definitely goes up a notch in the spring. Why not give making a bird feeder a go? It can be as simple as placing cut up apple on a bird table or hanging a pine cone (rolled in lard, peanut butter and wild bird seed) from a tree.

If you're feeling really ambitious building and decorating a handmade birdhouse could be a fun project and a great learning opportunity for tamariki.

https://www.wikihow.com/Build-a-Birdhouse

With the chilly winter months spruced away, work can start on the vege garden too. At Kidsfirst, we have big backyards with plenty of space to explore, develop and play and many have a bountiful vege garden or planter pots dotted around the place.

An easy, eco-friendly way to help everything grow well, is to create a worm farm. Place food scraps into the farm and the worms will convert them into compost, that will become rich soil for your new veges.

See this website on how to build your own worm farm:

http://working-worms.com/how-to-make-your-own-worm-farm/

But worms aren't the only creatures to help out a spring garden. Try attracting more ladybugs by planting some colourful flowers. Ladybugs are beneficial as they eat crop-damaging aphids, mealybugs and other destructive insect pests. Get creative and make your own ladybug shells using paper and pastels for tamariki to 'fly' with.

For more facts on ladybugs visit:

https://preschoolinspirations.com/ladybug-facts-for-kids/

Tamariki love getting outside to explore. How about a spring treasure hunt where exercise and imagination collide? Hide little treasures like a daisy chain or a gem stone. Once a treasure is found tamariki could 'transform' themselves into an imaginative character of their choice, maybe the Daisy Queen of the Northern Spring! Or the ramshackle scallywag of Timbaratoo.

A new season brings a new wave of inspiration. Perhaps get outdoors to draw or paint the new life around you, create blossoms from pink tissue paper, read books in the sun, have a picnic in the garden or get out and about for a nature walk. All helping tamariki to cultivate a love of nature and fostering a sense of responsibility to take care of our environment - kaitiakitanga.

Look to the sky. Nothing beats chasing a bunch of bubbles as they float towards the sky. Or lie on the grass, gaze up and let your imaginations run wild spotting pictures in the clouds. Try flying a kite. See how fast your legs can carry you as the kite soars up and away to dart in the wind. Here's a guide on how to make your own home-made kite:

https://www.my-best-kite.com/how-to-build-a-diamond-kite-s.html

Enjoy the new spring season and the warmer weather everyone.

.

Kidsfirst Kindergartens
Head Office, 43 Birmingham Drive, Middleton, Christchurch 8024
+64 3 338 1303email: questions@kidsfirst.org.nz
Postal Details: Kidsfirst Kindergartens, PO Box 8089, Christchurch 8440
KIDSFIRST KINDERGARTENS ARE A NOT FOR PROFIT ASSOCIATION WITH OVER 70 KINDERGARTENS AND EARLY LEARNING CENTRES COVERING CHRISTCHURCH, CANTERBURY, CENTRAL OTAGO, BANKS PENINSULA AND THE WEST COAST - AND HAS DONE SO FOR OVER 100 YEARS
- AS THE PLACE LOCAL KIDS COME TO LEARN, PLAY AND HAVE FUN.