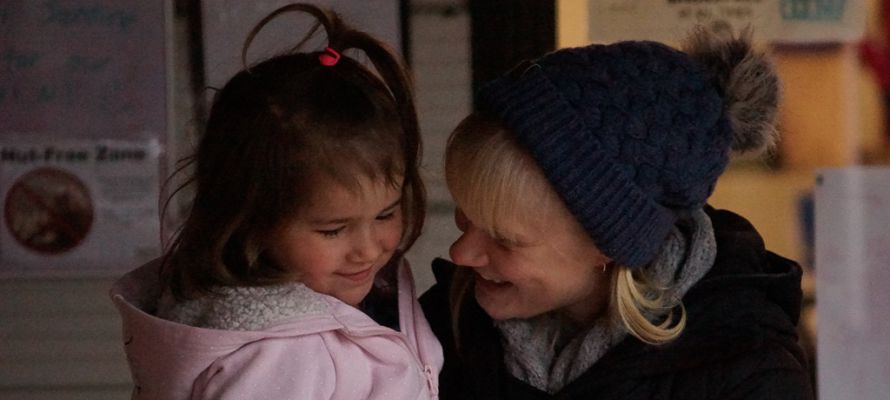 Our fantastic teaching teams
Our teachers/kaiako are one of our biggest strengths. We hugely value the expertise, hard work and enthusiasm they bring to every kindergarten day.

FIND OUT WHY WE'RE JUST BETTER BECAUSE...

Tamariki/children are in good hands with our inspired, passionate and experienced teaching teams who make learning fun, while expertly weaving in New Zealand's world-renowned early childhood bicultural curriculum, Te Whāriki.

"Having teams of experienced, certified teachers is fundamental to providing quality," says Kidsfirst Kindergartens Chief Executive, Sherryll Wilson.

"Teachers roles are key to maintaining the high quality standard of early childhood education that we are renowned for."

We're proud that our kindergartens are such inspiring places to be. Places where children, teachers, community, parents and caregivers not only learn and grow together but are engaged with each other, with our bicultural heritage, and with new ideas and opportunities.

Whatever it is that sparks the imagination of tamariki, our teachers are quick to run with it and make the most of every learning opportunity. They want to inspire children to wonder and learn and to extend discovery through enquiry and awe.

"I'd like to say a huge thank you to all of our teaching teams across the Kidsfirst network," says Sherryll. "It's wonderful to see the pride and passion you bring to your work and that you are so inspired to do the very best, every day, to ensure a great start for our tamariki."

Sherryll explains that Kidsfirst Kindergartens have always had a commitment to certified teachers - knowing only too well that a trained teacher can spot the opportunity for learning and turn a spontaneous moment into so much more.

We celebrate those who have added qualifications and certifications, or extended their skills, and recognise loyalty and commitment with our Long Service Awards.

Even back when the Association was first formed, well over a hundred years ago, they lobbied government on the importance of a trained and certified teaching staff.

Today, we continue to recognise the contribution our teachers make, both to our operation as a leading early childhood education provider, and to the lives of the tamariki who come to us.

.

Kidsfirst Kindergartens
Head Office, 43 Birmingham Drive, Middleton, Christchurch 8024
+64 3 338 1303 email: questions@kidsfirst.org.nz
Postal Details: Kidsfirst Kindergartens, PO Box 8089, Christchurch 8440
KIDSFIRST KINDERGARTENS ARE A NOT FOR PROFIT ASSOCIATION WITH OVER 70 KINDERGARTENS AND EARLY LEARNING CENTRES COVERING CHRISTCHURCH, CANTERBURY, CENTRAL OTAGO, BANKS PENINSULA AND THE WEST COAST - AND HAS DONE SO FOR OVER 100 YEARS
- AS THE PLACE LOCAL KIDS COME TO LEARN, PLAY AND HAVE FUN.