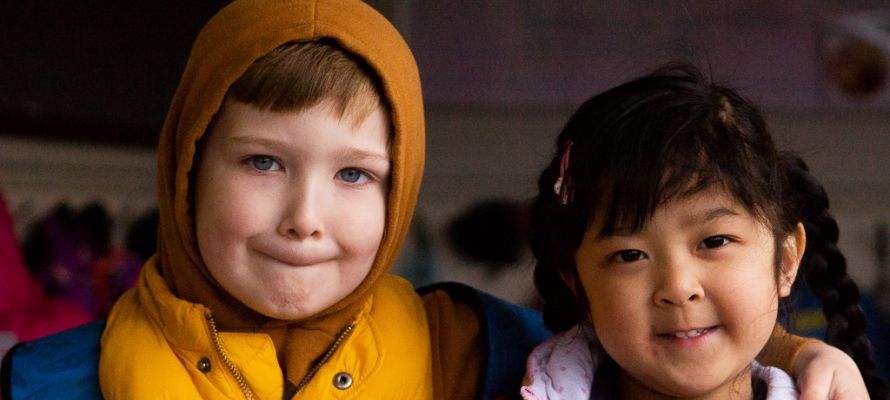 The value of kindergarten
Our kindergartens are spread near and far, in all sorts of neighbourhoods, providing quality early childhood education to thousands and thousands of children from all sectors of our society and a myriad of different cultures.

FIND OUT WHY WE'RE JUST BETTER BECAUSE...

What's common about all Kidsfirst kindergartens and early learning centres, is our commitment to the best learning opportunities for tamariki.

That's why, whichever kindergarten it is, in whichever region we operate in, parents, caregivers and whānau can be assured of sound early childhood education. Helping to set up inquisitive, confident learners, ready to continue on their primary school journey.

Research has shown that children with good kindergarten experiences do better in their later years. We believe that strongly and strive to ensure that we do the very best we can to provide those learning opportunities, the nurturing environments, encouragement for positive social interactions, and the trained, supportive teachers to help successive generations to succeed in their future.

From right across the spectrum, you'll see similarities in our kindergartens and early learning centres – whether it's in Central Otago, the West Coast, Banks Peninsula or in Greater Christchurch.

Yet every kindergarten has it's own unique feel and atmosphere. Shared attributes aside, the personality of the teaching team, the physical location and history of the kindergarten (remembering that some are over 100 years old) and the community that surrounds them, makes every one special.

Some are bigger than others. Some are more established, dating back to the early days of last century, while others are brand new and reflect current pedagogical thinking. There are kindergartens where the outdoor spaces capture the children's imagination. Elsewhere technology may be a showcase. However, between them all, there is a consistency you can rely on and an assurance that goes along with the Kidsfirst Kindergarten name.

.

Kidsfirst Kindergartens
Head Office, 43 Birmingham Drive, Middleton, Christchurch 8024
+64 3 338 1303 email: questions@kidsfirst.org.nz
Postal Details: Kidsfirst Kindergartens, PO Box 8089, Christchurch 8440
KIDSFIRST KINDERGARTENS ARE A NOT FOR PROFIT ASSOCIATION WITH OVER 70 KINDERGARTENS AND EARLY LEARNING CENTRES COVERING CHRISTCHURCH, CANTERBURY, CENTRAL OTAGO, BANKS PENINSULA AND THE WEST COAST - AND HAS DONE SO FOR OVER 100 YEARS
- AS THE PLACE LOCAL KIDS COME TO LEARN, PLAY AND HAVE FUN.