A day of colour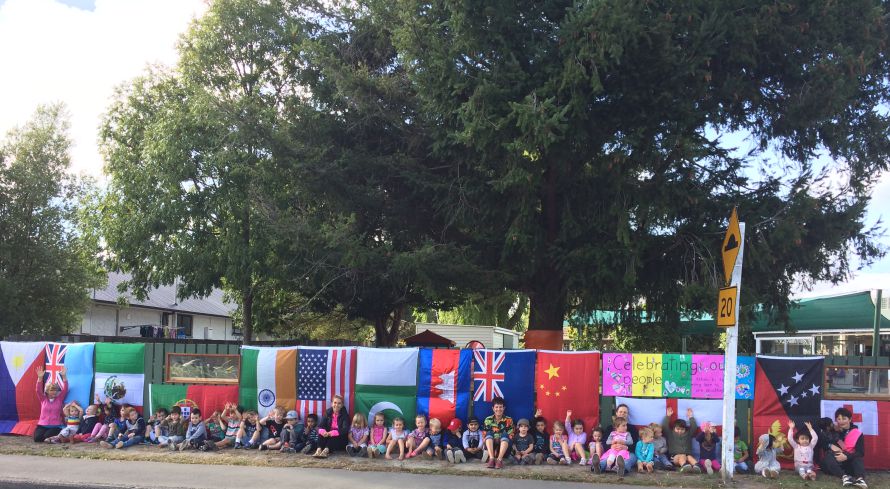 Celebrating Our People. Aroha tētahi ki tētahi. Showing love to one another. Kidsfirst Wales Street joined a day of colour to celebrate Aotearoa, New Zealand.
A week on from Christchurch's March 15th 2019 tragedy, Kidsfirst Wales Street wanted to join the nation and stand together.
"Tamariki wore bright colours and we hung the flags of our kindergarten community on the kindergarten fence," says head teacher, June King.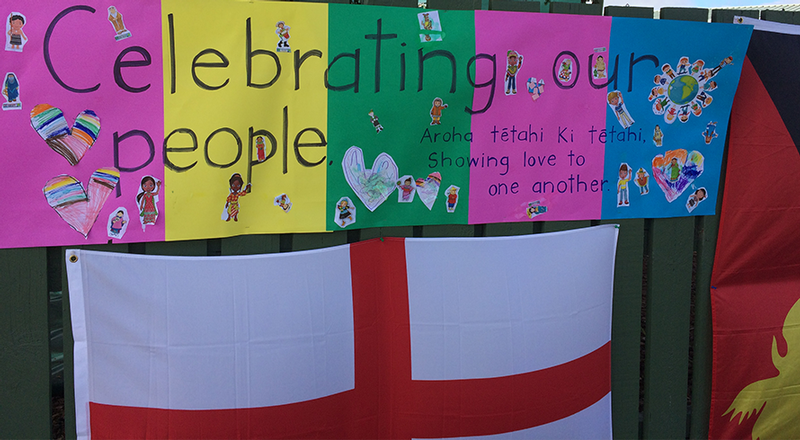 "Many of our parents commented on how much impact the flags had as they arrived at kindergarten."
"That's my Cambodia flag!" said one child on arrival at kindergarten. He was excited to see his special flag on display, providing a wonderful sense of belonging for him and his whānau.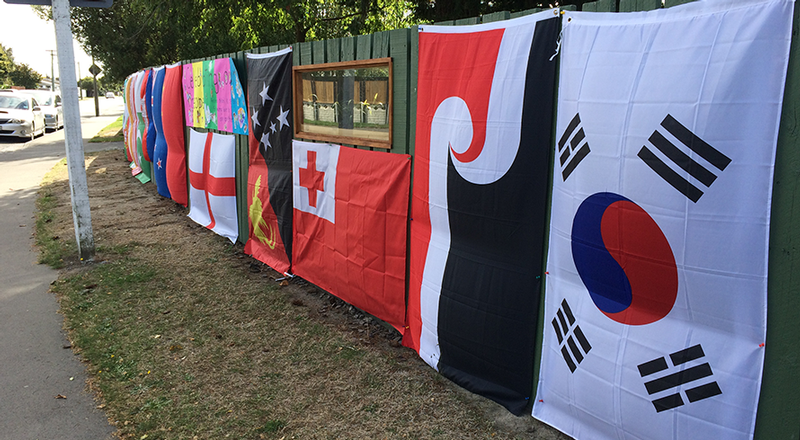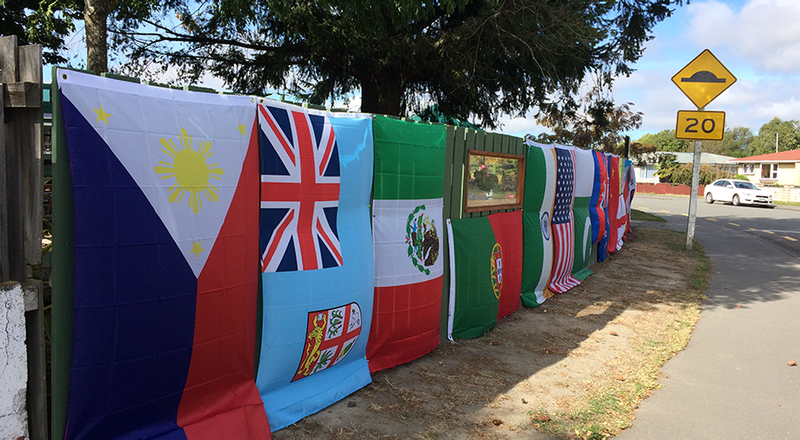 Parents were invited for a shared morning tea and tamariki painted a collage of kindergarten with pictures of themselves to acknowledge that, "We are whānau."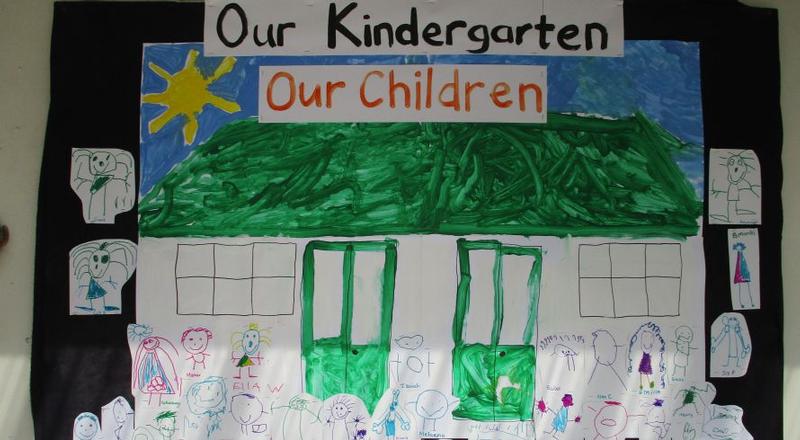 Read more stories...

Nau mai, Tauti mai, Haere mai
Information including that about fees, services and promotional activities were correct at the date of publication of news stories but may since have changed. Please check with us to ensure information is current.