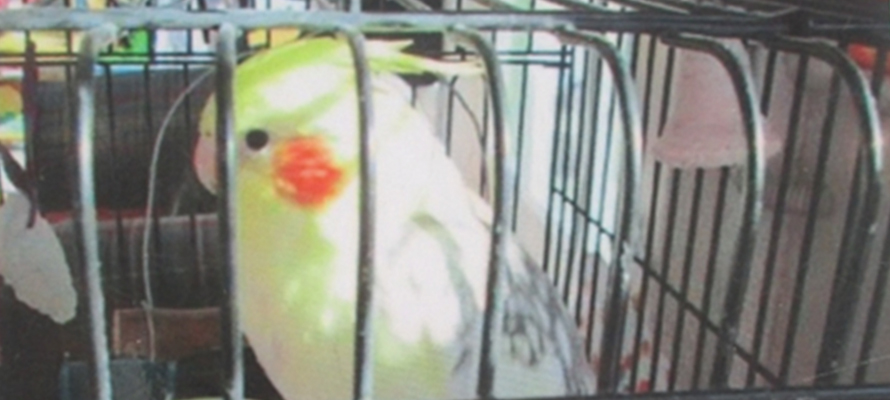 Ka Kite Poppy
There are so many enriching learning opportunities that come from helping to look after pets at kindergarten. Chances for children to see, feel, touch, connect with and care for animals, helps to create a sense of responsibility and respect for living things.

FIND OUT WHY WE'RE JUST BETTER BECAUSE...

Poppy was the much cherished, sunny yellow pet cockatiel at Kidsfirst Selwyn Street and a very important part of the kindergarten whānau.

"For the pass eight years we have enjoyed our beautiful Poppy's company," says Teacher, Lisa Foraker. "She was amazing, intelligent and so engaged with us all."

Poppy formed meaningful relationships with both the children and their families and loved to have sleep-overs at their homes during weekends and the holidays.

Back at kindergarten, children would share this special time spent with Poppy through photos and drawings in her book and by telling stories of their adventures. She helped create a real connection for everyone between kindergarten and home.

Sadly, though, there comes a time when we have to say goodbye to our treasured friends.

"Poppy developed a lump under her wing which caused her discomfort and made her lose her balance," says Lisa.

On further investigation from the wonderful team at Merivale Papanui Veterinary Clinic (who kindly treated Poppy free of charge over the years) it was found it to be cancerous and the best decision for Poppy was made.

"We celebrated Poppy's life with the children by making special things for her, spending time beside her little box and sharing our thoughts and feelings together."

Before children went home for the day Kidsfirst Selwyn St Teacher, Julie Mayes, gave Poppy an amazing farewell with a karakia/prayer and shared photos of her with children and their whānau. Children could choose to come up and say farewell to Poppy if they wanted to.

"Poppy would have loved all of this attention I'm sure!" says Lisa.

Providing a safe place to experience grieving, death and emotions in a supported, nurturing and caring way, helps children to make sense of loss and that it's okay to feel sad and talk about their feelings.

"Some children did get a little upset and this was a great opportunity to share what we were grateful and happy for - all of the good times and wonderful memories with Poppy, she'll always be in our hearts."

Rest in Peace lovely Poppy xx

.

Kidsfirst Kindergartens
Head Office, 43 Birmingham Drive, Middleton, Christchurch 8024
+64 3 338 1303email: questions@kidsfirst.org.nz
Postal Details: Kidsfirst Kindergartens, PO Box 8089, Christchurch 8440
KIDSFIRST KINDERGARTENS ARE A NOT FOR PROFIT ASSOCIATION WITH OVER 70 KINDERGARTENS AND EARLY LEARNING CENTRES COVERING CHRISTCHURCH, CANTERBURY, CENTRAL OTAGO, BANKS PENINSULA AND THE WEST COAST - AND HAS DONE SO FOR OVER 100 YEARS
- AS THE PLACE LOCAL KIDS COME TO LEARN, PLAY AND HAVE FUN.