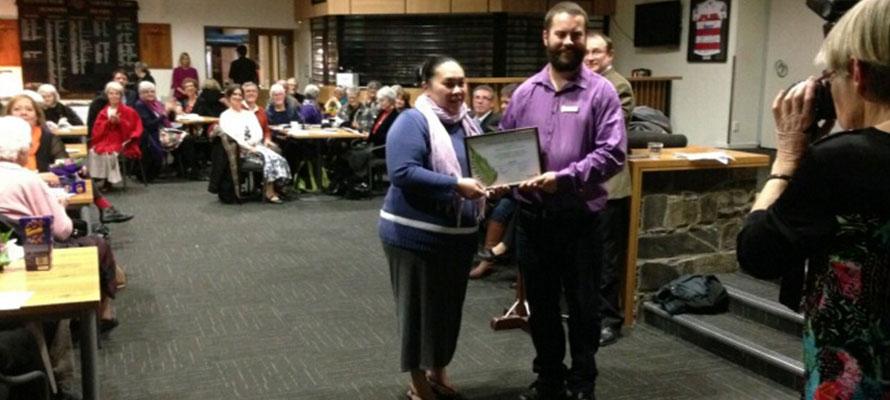 | | | |
| --- | --- | --- |
| | | Recognising the fantastic work of those around us in the community is part of what we do here at Kidsfirst. |
OUR TOP STORIES:

Janet is a kindergarten parent, and was approached by the teaching team when a new Chinese family enrolled. This family spoke no English, so Janet volunteered to be a translator.

"Janet spent hours translating enrolment forms and notices, kept the family in constant communication with us, and taught us some sayings to help the family feel more welcome," says Euan Scrivener, teacher at Kidsfirst Selwyn Street.

"The only reason this family could settle is because of Janet. I couldn't think of anyone more deserving for the award," says teacher Lisa Foraker.

Lisa put together an application that recognised Janet's inspiring work, which was seconded by Euan and accepted by the community board. Janet's award description reads:Janet has given this family the means to interact, engage in and feel part of their community, which in turn makes for a richer community.

"The teachers at Kidsfirst Selwyn Street did such a marvellous job with my children. I just saw this as a small way to give back to the kindergarten community," says Janet.

QUICK READ

Janet Loh has recently been presented a Spreydon / Heathcote Community Service Award for all her inspiring work at Kidsfirst Selwyn Street.
KIDSFIRST KINDERGARTENS ARE A NOT FOR PROFIT ASSOCIATION THAT HAS DEVELOPED AND MAINTAINED KINDERGARTENS IN CHRISTCHURCH, CANTERBURY AND ON THE WEST COAST FOR OVER 100 YEARS - AS THE PLACE LOCAL KIDS COME TO LEARN, PLAY AND HAVE FUN.