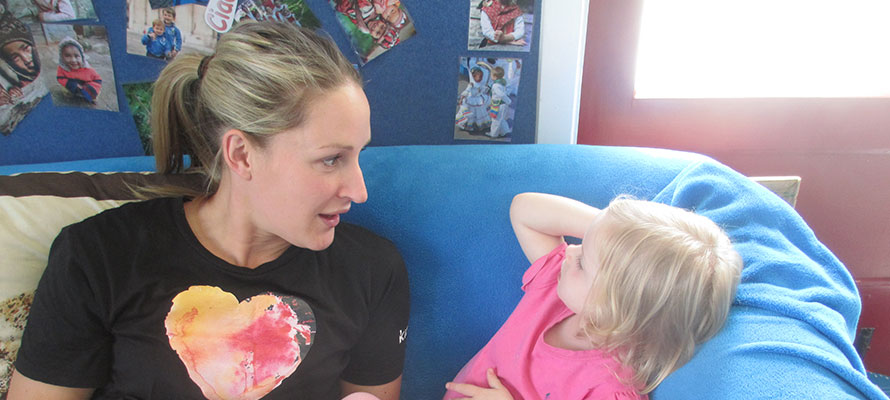 | | | |
| --- | --- | --- |
| | | You may have heard of the annual hunt to find New Zealand's Most Inspiring Teacher... |
OUR TOP STORIES:

Teachers from all over the country are nominated by students and parents, and Head Teacher Kim Belliss was put forward by whānau at Kidsfirst Riccarton.

"One morning, a group of three families came in very excited. They wrote down a website and my name on a piece of paper, and told me to go and look it up. It wasn't until that night that I thought to check it out… I was blown away!"

Parents, previous and current teachers with Kim, classmates with her when she was studying Early Childhood at University, and whānau from previous kindergartens Kim has taught at, all voted on Kim's behalf as the news spread through Facebook.

Kim has truly been recognised for her hard work and passion throughout the communities she has worked in since she graduated in 2007.

"Whilst I was particularly humbled by the personal nomination, it was definitely a nomination to regard the efforts of many; we work so hard as a team, and I have taught alongside so many inspiring teachers over the years. The prizes are fantastic as well – it's all equipment for the teaching environment, inspiring children in more exciting ways," says Kim.

Those with the most votes go before an independent judging panel. The top 100 in each category (Early Childhood, Primary and Secondary School teachers) are announced, and three runners-up in each category are picked, as well as an overall winner.

Best of luck to you Kim, and the Kidsfirst Riccarton team.

QUICK READ

Kim Belliss, Head Teacher at Kidsfirst Riccarton is in the running to win New Zealand's most inspiring teacher. This is such a reflection of how highly regarded our teachers are in their communities. Teachers play an integral part in children's learning journeys and we are proud of every single one of our staff members.
KIDSFIRST KINDERGARTENS ARE A NOT FOR PROFIT ASSOCIATION THAT HAS DEVELOPED AND MAINTAINED KINDERGARTENS IN CHRISTCHURCH, CANTERBURY AND ON THE WEST COAST FOR OVER 100 YEARS - AS THE PLACE LOCAL KIDS COME TO LEARN, PLAY AND HAVE FUN.