Nala the dog comes to kindy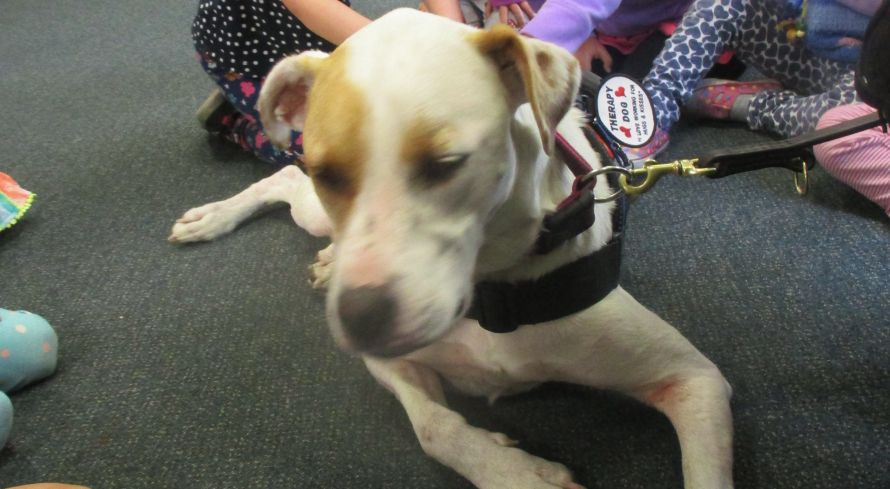 The tamariki at Kidsfirst Papanui learnt some golden rules around dog safety from Nala, the amazing rescue dog from Kuri, and her trainer Geoff.
Some of the tips were to always ask the owner before first patting a dog. To stand up tall, still and straight with your arms folded, and to let a dog sniff you before giving them a friendly pat on their side, chin or chest.
"Husk the life-size fluffy toy dog was on hand to practice with first before introducing our tamariki to Nala," says Kidsfirst Papanui teacher, Jane Nuttridge.
Originally a rescue dog, Nala now has a number of jobs helping out alongside her trainer Geoff who works at Kuri Ltd, a Christchurch based dog training service.
She visits hospitals and rest homes as a therapy dog, helps other dogs with their training and uses her amazing sense of smell to assist in detecting viruses as part of ongoing medical research.
"We also arranged for our children and families to bring pet-friendly items along to kindy that day such as food, toys and blankets to donate to Nala's less fortunate friends at the SPCA," says Jane.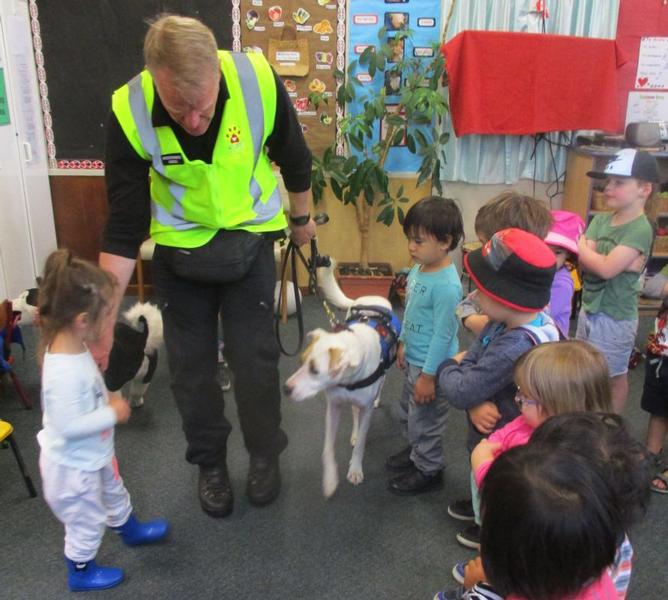 A big thank you to Nala the dog and Geoff her trainer, we really appreciate that you took the time to share some of your expertise with us at kindergarten.
Read more stories...

Nau mai, Tauti mai, Haere mai
Information including that about fees, services and promotional activities were correct at the date of publication of news stories but may since have changed. Please check with us to ensure information is current.