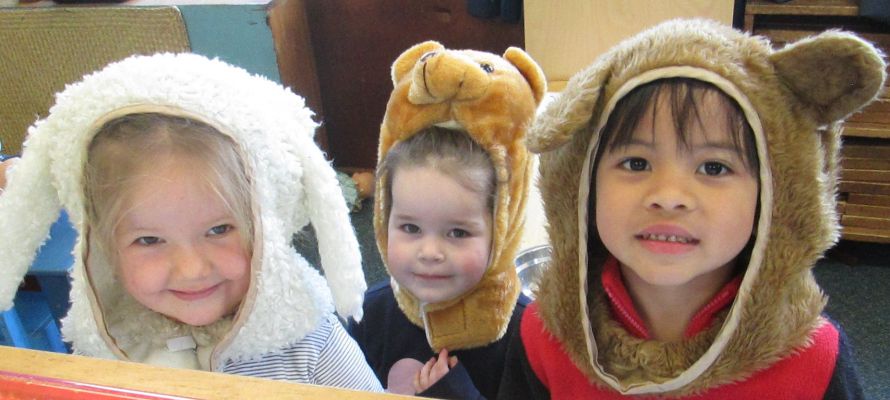 Wednesday drama classes a hit
Tamariki at Kidsfirst Papanui have shown a real flair for the performing arts thanks to Wednesday drama sessions led by trained kindergarten teacher and opera singer, Phillipa Pink.

FIND OUT WHY WE'RE JUST BETTER BECAUSE...

Phillipa combines her talents incredibly well, bringing the children an interactive, educational experience that encompasses literacy, music and perceptual motor skills.

"Her sessions here at Kidsfirst Papanui have always been so popular over the years," says head teacher, Margaret Cottrell.

She adds that, "Families say children's motivation to attend has them organising everyone else in the family to ensure they get here on time!"

Teachers have witnessed amazing transformations as tamariki have moved from just watching, to taking on lead roles, ad-libbing their own words and building impresssive confidence.

Margaret continues, "Parents and whānau frequently attend and have nothing but praise for Phillipa, her work and the impact it has on their children."

.

Kidsfirst Kindergartens
Head Office, 43 Birmingham Drive, Middleton, Christchurch 8024
+64 3 338 1303email: questions@kidsfirst.org.nz
Postal Details: Kidsfirst Kindergartens, PO Box 8089, Christchurch 8440
KIDSFIRST KINDERGARTENS ARE A NOT FOR PROFIT ASSOCIATION WITH OVER 70 KINDERGARTENS AND EARLY LEARNING CENTRES COVERING CHRISTCHURCH, CANTERBURY, CENTRAL OTAGO, BANKS PENINSULA AND THE WEST COAST - AND HAS DONE SO FOR OVER 100 YEARS
- AS THE PLACE LOCAL KIDS COME TO LEARN, PLAY AND HAVE FUN.