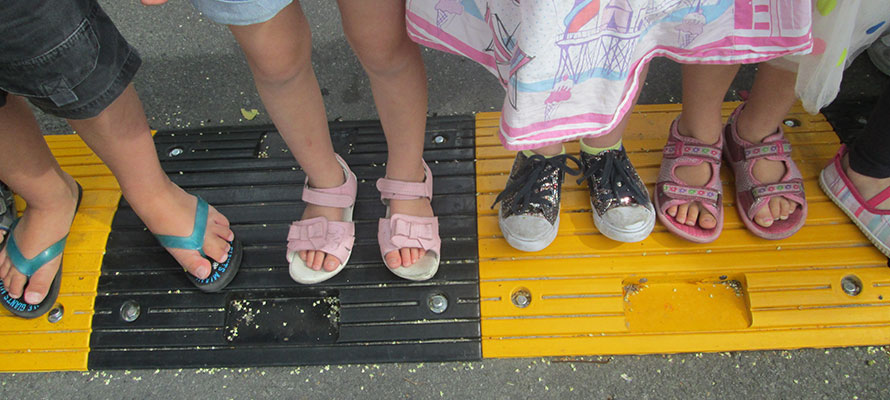 | | | |
| --- | --- | --- |
| | | Kidsfirst Kindergartens are well known in their neighbourhoods. So when the time came to ask around for help with something, Kidsfirst Papanui knew exactly who to call. |
OUR TOP STORIES:

Kidsfirst Papanui have had some safety concerns about the speed of cars coming out of the nearby RSA driveway. After speaking to the RSA, the community group agreed to put in speed bumps to make it safer for everyone.

Here is Kidsfirst Papanui with the signs the kindergarten provided saying 'Caution - Children Crossing'. Teacher Jane Nuttridge says, "Our parents are extremely happy with the result, and we're very grateful to the RSA for taking our concerns seriously and acting so quickly and generously."

This is a great example of how those neighbourhood friendships are about looking out for one another.
KIDSFIRST KINDERGARTENS ARE A NOT FOR PROFIT ASSOCIATION THAT HAS DEVELOPED AND MAINTAINED KINDERGARTENS IN CHRISTCHURCH, CANTERBURY AND ON THE WEST COAST FOR OVER 100 YEARS - AS THE PLACE LOCAL KIDS COME TO LEARN, PLAY AND HAVE FUN.