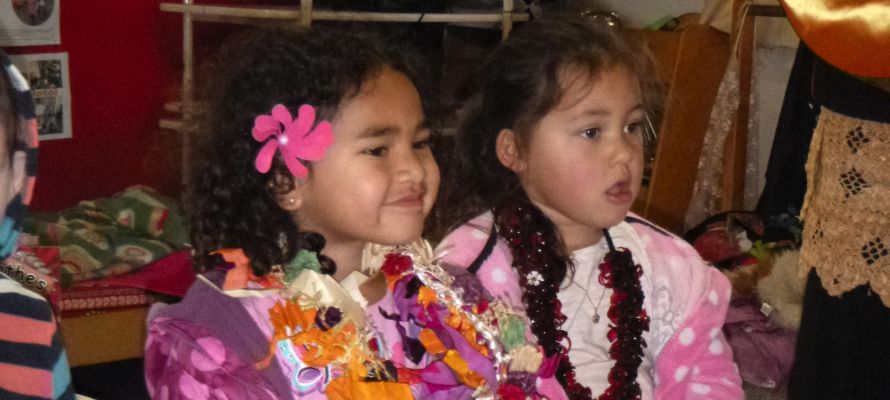 Mālō e lelei! Hello!
Tongan Language Week / Uike Kātoanga'i 'o e Lea Faka-Tonga is held every year during September. Check out how our Tongan immersion early learning centre Kidsfirst Niu celebrated.

FIND OUT WHY WE'RE JUST BETTER BECAUSE...

The Tongan language week theme for 2018 was Fakakoloa 'O Aotearoa 'Aki 'A E 'Ofa Fonua / Enrich Aotearoa with the love of duty and service to country, community and people.

And, this year, as part of their celebrations Kidsfirst Niu, highlighted their Tongan heritage by dressing in traditional Tongan attire. A fantastic way to express and share the culture.

Looking leilei (good) Kidsfirst Niu!

.

Kidsfirst Kindergartens
Head Office, 43 Birmingham Drive, Middleton, Christchurch 8024
+64 3 338 1303email: questions@kidsfirst.org.nz
Postal Details: Kidsfirst Kindergartens, PO Box 8089, Christchurch 8440
KIDSFIRST KINDERGARTENS ARE A NOT FOR PROFIT ASSOCIATION WITH OVER 70 KINDERGARTENS AND EARLY LEARNING CENTRES COVERING CHRISTCHURCH, CANTERBURY, CENTRAL OTAGO, BANKS PENINSULA AND THE WEST COAST - AND HAS DONE SO FOR OVER 100 YEARS
- AS THE PLACE LOCAL KIDS COME TO LEARN, PLAY AND HAVE FUN.