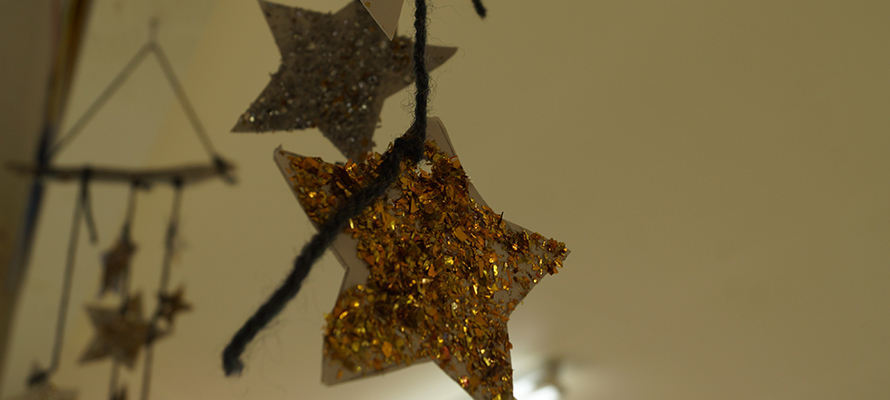 Celebrating Matariki around the network
Matariki, the Māori New Year, is a time to celebrate new beginnings, acknowledge the past and look to the future. Around our network of over 70 kindergartens spanning Canterbury, Banks Peninsula, Central Otago and the West Coast we embrace Matariki, as a truly unique New Zealand celebration.

FIND OUT WHY WE'RE JUST BETTER BECAUSE...

When the seven star cluster of Matariki reappears in the midwinter eastern sky, it is considered a kaitiaki (guardian) of the year to come and thought to determine how successful the harvest will be in the coming season. The brighter the stars, the more productive the crop.

Traditionally, Matariki was also a time to commemorate those who had passed on, and celebrate a time of plenty when stores were abundant from horticulture, hunting and fishing. Today, Matariki is seen as an important time to celebrate the earth, and show respect for the land on which we live.

As an organisation that is 100% New Zealand owned, our teachers take pride in celebrating Matariki at kindergarten. Educating, connecting communities, celebrating our bicultural heritage and stimulating children's imaginations are all opportunities that it brings.

Here are just some of the ways our kindergartens got into the spirit of Matariki this year.

As part of their Matariki cluster celebrations tamariki from Kidsfirst Hei Hei, Hornby and Wigram, alongside local schools Hornby Primary and St Bernadette's, performed on stage for whānau and friends at Hornby Primary School.

Kidsfirst Hei Hei, Hornby and Wigram tamariki perform as part of Matariki celebrations.

"We had a fantastic night," says teacher, Niki Maritz. "There was a good crowd, all of the children participated really well and teachers from Kidsfirst Broomfield came along to show their support. The whole community brought along kai for a big feast after the show, with lots of time to connect and chat."

Niki described a really special moment when a child from Hornby Primary, who is a past student at Kidsfirst Hei Hei, stood up and spoke fluent te reo to give a pepeha.

"My vision was to bring our community of learners together for a wonderful celebration and that's just what we got, we felt so proud of everyone. We couldn't have done it without the participation and support of all the kindergartens and schools, so thank you."

Kidsfirst Hei Hei, Hornby and Wigram kaiako and tamariki perform for whānau and friends

at their Matariki celebrations. (Above and below).

In Central Otago, at Kidsfirst Hawea, children sang waiata for whānau and friends, and then later for the crowds at an ECE community celebration at Dinosaur Park, in Wanaka.

A shared pot luck breakfast with family and friends and creating harakeke putiputi/flax flowers were great ways for everyone to connect. The celebrations were spectacular and captured the fun spirit of Matariki.

"To top off a fabulous day, we enjoyed a performance from the visiting Hawea Primary School Kapa Haka group - what a treat and great inspiration for our tamariki," says teacher, Lucy Robins. "We wish all of our kindergarten families a very Happy Matariki."

Meanwhile, glowing lanterns, stilt walkers and - after dark - marshmallows toasted over a campfire were all part of Central Otago's Kidsfirst Maniototo's Matariki celebrations.

Children fascinated by stilt walkers, part of Matariki celebrations at Kidsfirst Maniototo.

The trio of stilt walkers (pupils from Maniototo Area School) led children and families on a lantern walk around the neighbourhood, before heading back to kindergarten for a hearty homemade vegetable soup. "We had a wonderful evening," says head teacher, Deb McNally.

Kidsfirst Maniototo families light lanterns with messages to loved ones (above) and

(below) tamariki toast marshmallows over the campfire set in the sandpit.

Matariki is a big highlight for tamariki, kaiako and whānau at Kidsfirst Vickery Street. This year, celebrations began with tamariki doing a fabulous performance with dancing, singing and even using poi's and some new waiata.

Kidsfirst Vickery St tamariki and kaiako (teachers) perform for whānau at kindergarten.

"Tamariki demonstrated such pride, respect, courage and confidence as they performed for the huge audience," says head teacher, Jenny Moore.

Afterwards friends and whānau shared delicious food and finished the evening off with some fun dancing.

We'd like to say a big thank you to all of the kaiako, tamariki, whānau and friends around the network who help to make Matariki celebrations a real bright spot on the winter kindergarten calendar.

Waiho i te toipoto, kaua i te toiroa.

Let us keep close together not far apart.

.

Kidsfirst Kindergartens
Head Office, 43 Birmingham Drive, Middleton, Christchurch 8024
+64 3 338 1303 email: questions@kidsfirst.org.nz
Postal Details: Kidsfirst Kindergartens, PO Box 8089, Christchurch 8440
KIDSFIRST KINDERGARTENS ARE A NOT FOR PROFIT ASSOCIATION WITH OVER 70 KINDERGARTENS AND EARLY LEARNING CENTRES COVERING CHRISTCHURCH, CANTERBURY, CENTRAL OTAGO, BANKS PENINSULA AND THE WEST COAST - AND HAS DONE SO FOR OVER 100 YEARS
- AS THE PLACE LOCAL KIDS COME TO LEARN, PLAY AND HAVE FUN.