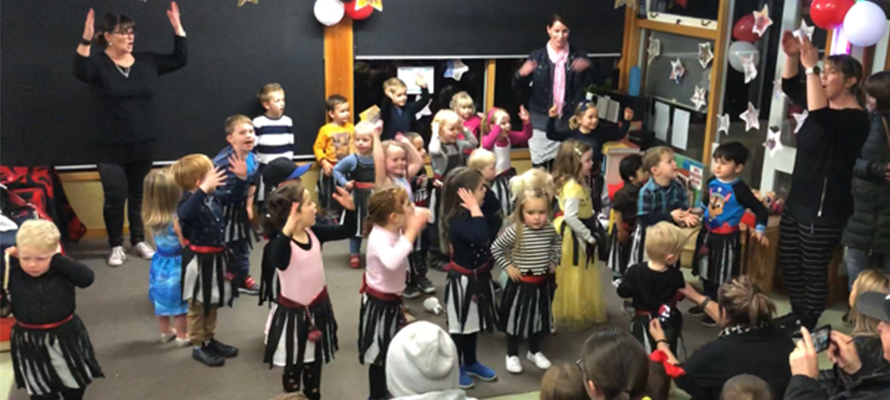 Matariki at Kidsfirst Vickery Street
Matariki – the Māori New Year - is a bright spot on our mid-winter kindergarten calendar with kaiako, tamariki and whānau coming up with all sorts of unique ways to celebrate our bicultural heritage.

FIND OUT WHY WE'RE JUST BETTER BECAUSE...

Matariki is a big highlight for tamariki, kaiako and whānau at Kidsfirst Vickery Street.

This year, celebrations began with a fabulous performance from tamariki with dancing, singing some new waiata and even using poi's.

"Tamariki demonstrated such pride, respect, courage and confidence as they performed for our huge audience," says Head Teacher, Jenny Moore.

After the performance, friends and whānau shared delicious food and finished the evening off with some fun dancing.

From celebrating Matariki, to sharing kai together on special occasions or learning words and waiata (songs) in te reo, kindergarten is a great place to celebrate our bicultural heritage.

.

Kidsfirst Kindergartens
Head Office, 43 Birmingham Drive, Middleton, Christchurch 8024
+64 3 338 1303 email: questions@kidsfirst.org.nz
Postal Details: Kidsfirst Kindergartens, PO Box 8089, Christchurch 8440
KIDSFIRST KINDERGARTENS ARE A NOT FOR PROFIT ASSOCIATION WITH OVER 70 KINDERGARTENS AND EARLY LEARNING CENTRES COVERING CHRISTCHURCH, CANTERBURY, CENTRAL OTAGO, BANKS PENINSULA AND THE WEST COAST - AND HAS DONE SO FOR OVER 100 YEARS
- AS THE PLACE LOCAL KIDS COME TO LEARN, PLAY AND HAVE FUN.