A day exploring Ihutai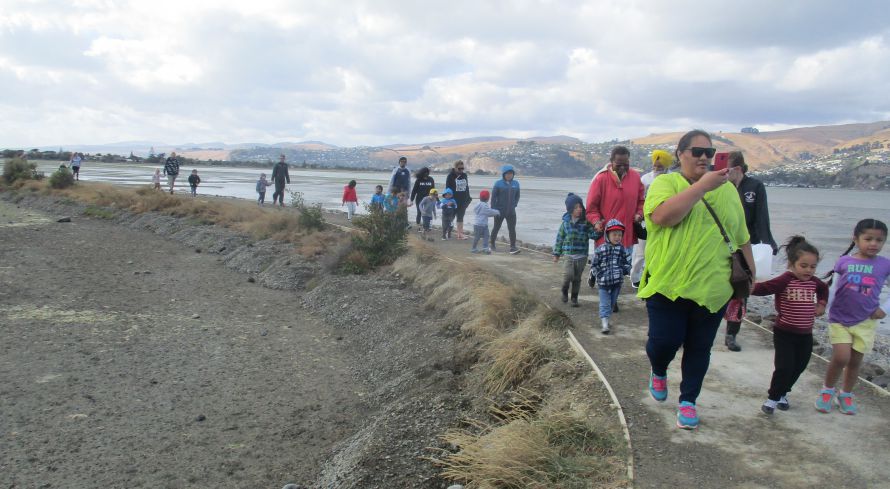 Kidsfirst Linwood tamariki spent a day with Tangaroa, Tāne and Tāwhirimātea – the Māori Gods of the sea, forest and wind - on day trip to South New Brighton tātahi/beach and the Estuary/Ihutai.
Building sandcastles, searching for pāpaka/crabs under rocks, drawing in the sand and collecting up taoka/pine cones to bring back to kindergarten were just some of the many highlights on a truly inspirational day out in nature.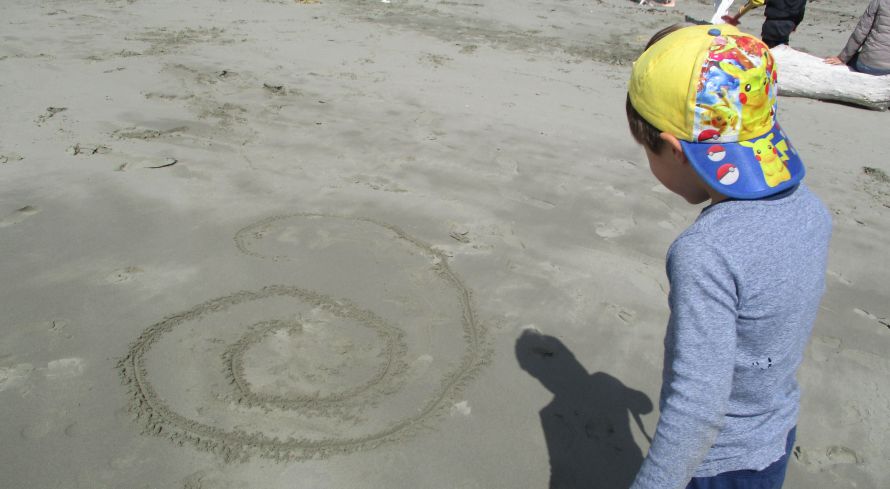 "Everyone was so excited to experience all of the different delights of the environment," says Kidsfirst Linwood teacher, Andrea Nelson.
"Tāwhirimātea made his presence known as soon as we got off the bus at the Estuary, with a cool wind that added an enlivening element to our fun adventure."
"While we explored the Estuary/Ihutai, it was wonderful to see so many whānau being proactive, down at the children's level, fully engaged in crab hunting and discussing much of what they were discovering with the tamariki," she says.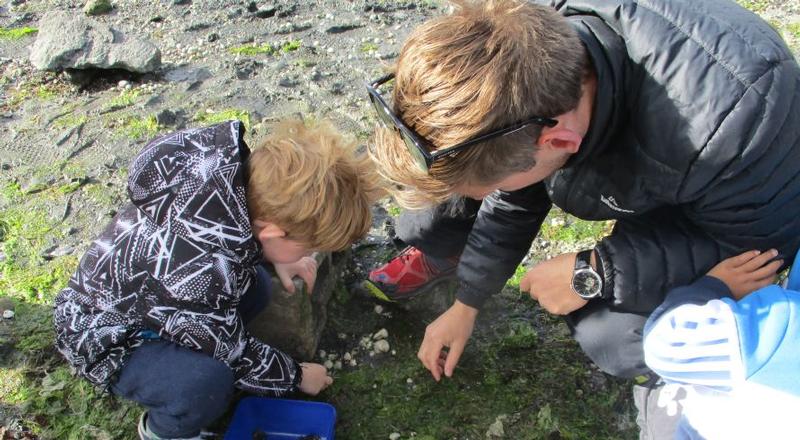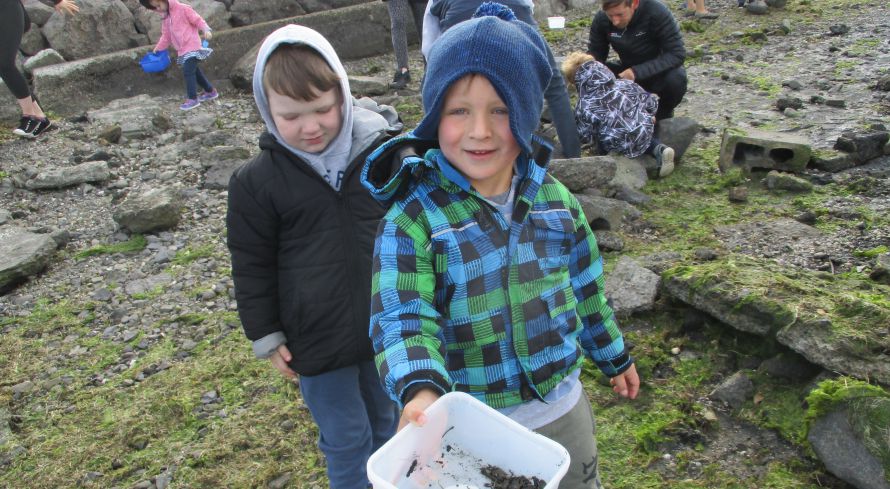 "Many tamariki loved finding the crabs. It was delightful seeing the excitement on their faces as they turned over the rocks and watched the little creatures scuttle across the mud."
"There was an emphasis on care and respect for living creatures and it was pleasing to see the pāpaka being carefully placed back where they lived."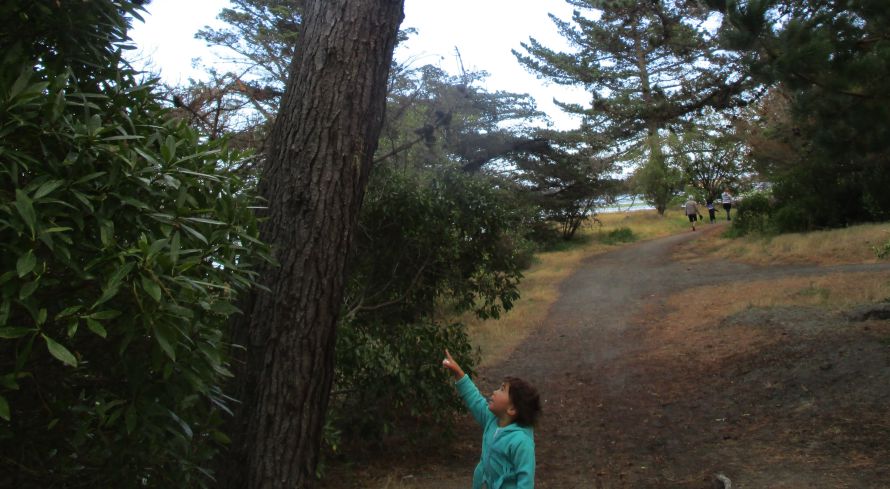 "Ka mihi, a Tāne," was their greeting to Tāne as they left the Estuary and entered the forest, to walk through the rākau/trees, marvel at their height and listen to the wind whistling through the branches.
On arrival at the beach, tamariki were encouraged to enjoy the sound of the waves, the smell of the sea, the taste of salt and to look at different shells and seaweed. Some were keen to dip their bare feet into the edge of the water to feel the pull of the tide and the sand slip back between their toes.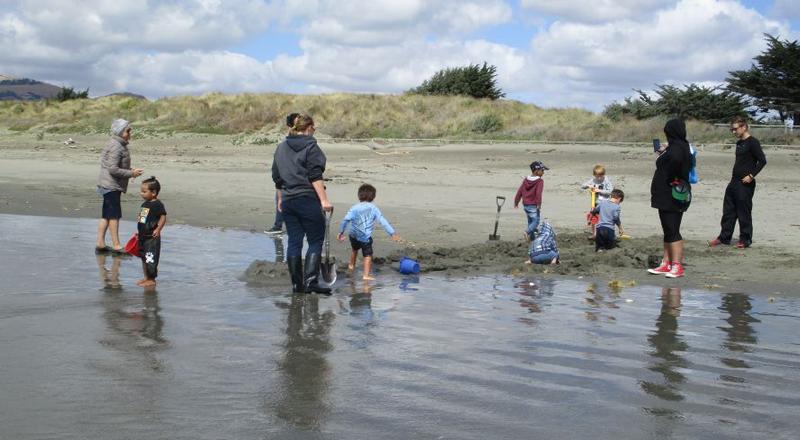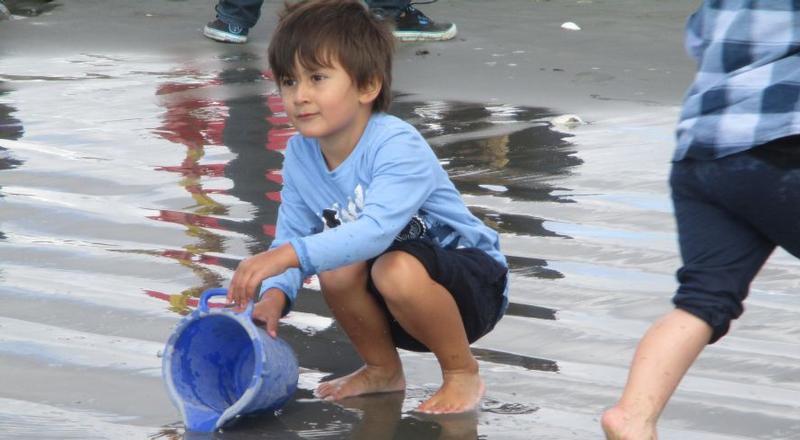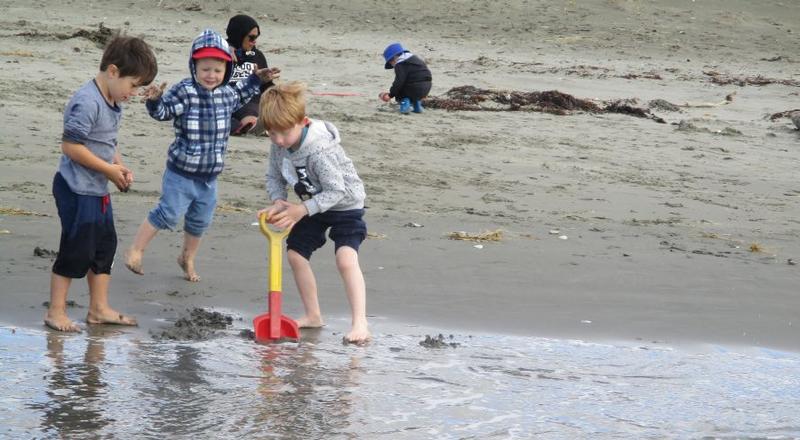 "The whole day - including getting together for shared kai, chatting about our discoveries and experiencing the fun of the local playground – was one of wonderful whanaungatanga (connection)," says Andrea.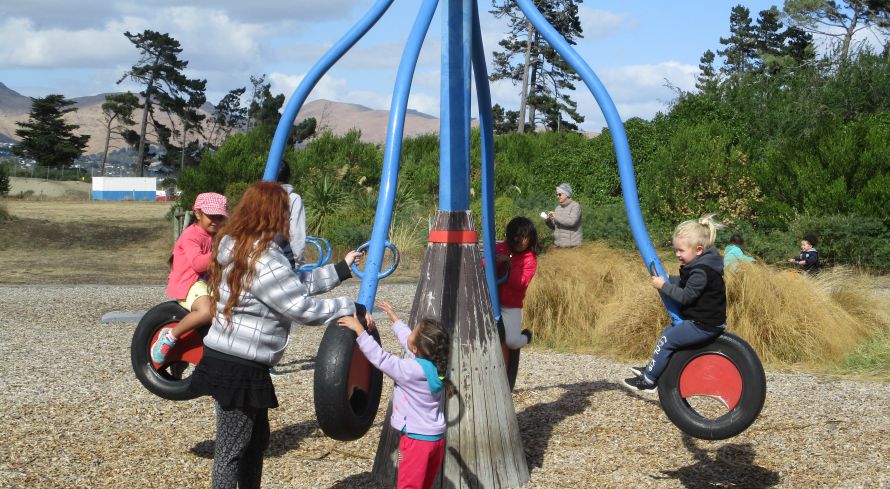 Read more stories...

Nau mai, Tauti mai, Haere mai
Information including that about fees, services and promotional activities were correct at the date of publication of news stories but may since have changed. Please check with us to ensure information is current.