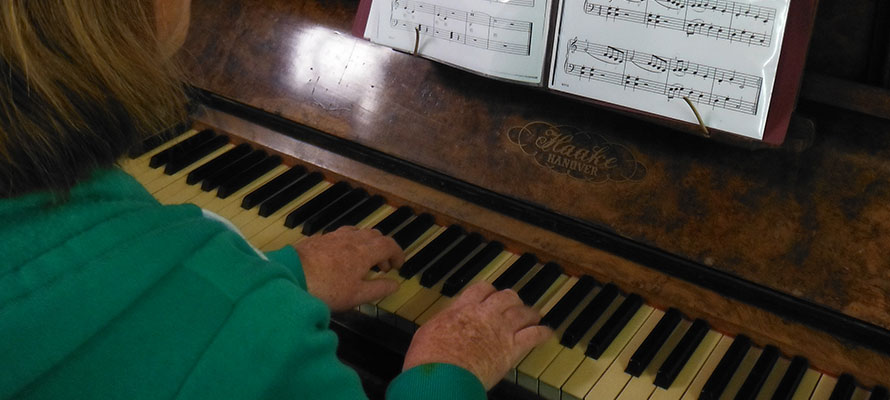 | | | |
| --- | --- | --- |
| | | The Kidsfirst 'Inspiring Children' bus backs have been trundling around Christchurch streets recently, and this has caused one of the teachers at Kidsfirst Lincoln, Helen Smith, to have a think about what is means to inspire others, and how she herself is inspired. |
OUR TOP STORIES:

"Is it about children who are inspiring us, or is it about us inspiring children to be the best that they can be? To inspire them to wonder and to explore and develop a love of learning in all its many forms? For me, it works both ways."

To encapsulate this, Helen shares the story of being taught piano lessons at Kidsfirst Lincoln, as one of the children was very keen to pass on what she has learned outside of kindergarten.

"It was high praise when she told me 'very good' when I had played the drill with the right notes and kept in time. The lessons have brought back to the fore the limited knowledge I had from three lessons as a child! She was surprised to learn that I can play the guitar and it reminded me that I need to get it out again."

"Inspiration comes from many places and it is often small things that click into place at the right time," says Helen.

"Sometimes, inspiration and ideas are used straight away. Other times the ideas sit and mature or join with other pieces to make a new idea. In my role as a teacher with Kidsfirst, I know that I have been inspiring when children enjoy what they are doing, achieve new goals, stop to wonder at the world or find new ways of exploring, thinking and doing."

QUICK READ

Who inspires who? The teachers the children, or vice versa... wonders Kidsfirst Lincoln teacher Helen Smith - as played out in a piano lesson.
KIDSFIRST KINDERGARTENS ARE A NOT FOR PROFIT ASSOCIATION THAT HAS DEVELOPED AND MAINTAINED KINDERGARTENS IN CHRISTCHURCH, CANTERBURY AND ON THE WEST COAST FOR OVER 100 YEARS - AS THE PLACE LOCAL KIDS COME TO LEARN, PLAY AND HAVE FUN.