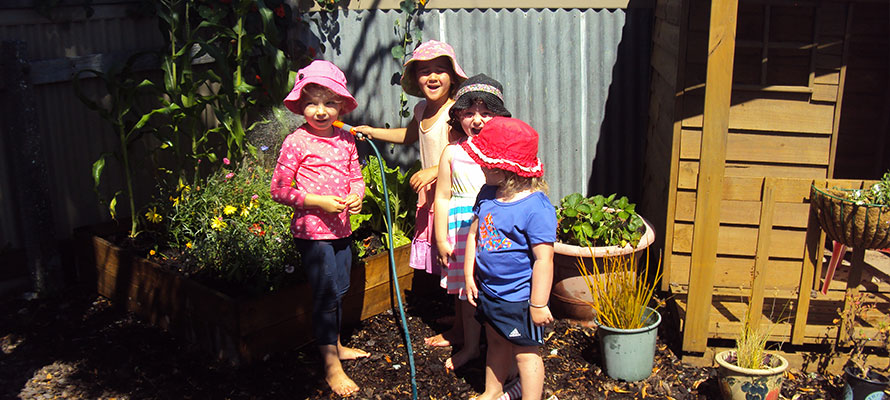 | | | |
| --- | --- | --- |
| | | Our West Coast kindergartens love to reflect their regions unique environment in their playgrounds. Kidsfirst Karoro is certainly no different, and a local family thought that this was worth preserving. |
OUR TOP STORIES:

At Kidsfirst Karoro, they have an early settler style playhut, the story of which you can read about here. Given that it had been passed down from another kindy generation, it was badly in need of a paint job.

Pictured here is Reeve Murphy, whose mum and dad Abby and James thought that a great way to spend the holidays was picnicking in the kindergarten's playground. While their three children were having a great time playing, Abby and James repainted the hut.

"We're so grateful that our parents place such value not just on the staff at Kidsfirst Karoro, but on the facilities that we all use as well. This paint job has very much enhanced this corner of the playground," says Head Teacher Alison Huddle.

It's stories like these that are at the heart of Kidsfirst. We love it when parents volunteer, when and where they are able. Have a read about how important whānau is to us at Kidsfirst right here.

Quick Read

Kidsfirst Karoro have had their early settlers style hut repainted by a generous kindergarten family over the holidays.
KIDSFIRST KINDERGARTENS ARE A NOT FOR PROFIT ASSOCIATION THAT HAS DEVELOPED AND MAINTAINED KINDERGARTENS IN CHRISTCHURCH, CANTERBURY AND ON THE WEST COAST FOR OVER 100 YEARS - AS THE PLACE LOCAL KIDS COME TO LEARN, PLAY AND HAVE FUN.