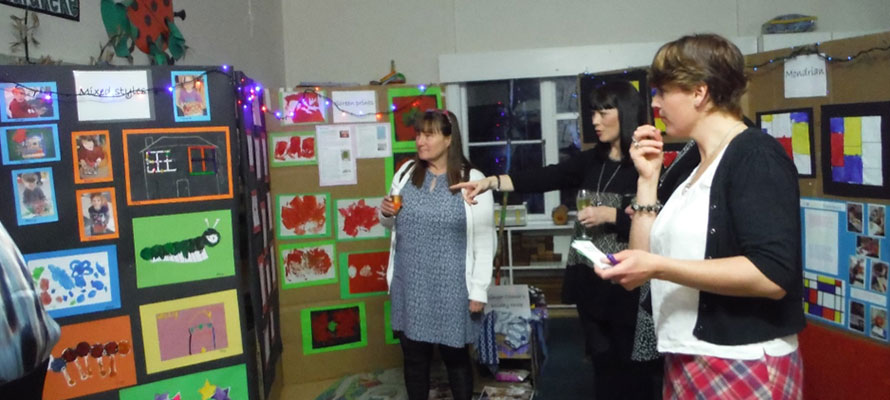 | | | |
| --- | --- | --- |
| | | Read on to find out about Kidsfirst Cashmeres inspirational art auction. |
OUR TOP STORIES:

Kidsfirst Cashmere's recent art auction was the result of showing children all different types of art: Mondrian's Cubes, Warhol's pop art, van Gogh's Starry Nights, Delaunay's Disks and Archimboldo's Spring, among others.

Another highlight was going with a group of children up to the Port Hills to take photographs of the landscape after which a huge collage picture was created. The day was cold, misty and very moody, and the completed picture was done in the form of a 'ripped collage'. All works of art were mounted and displayed on huge boards for everyone to see, and offered for sale on the night.

The Cashmere teaching team knew it was important for children to see their finished art displayed and being appreciated by the adults.

"The works we showed children were great sources of inspiration for the budding artists, and started as the catalyst for some incredible pieces. We had a heap of fun, the children got a great sense of accomplishment out of this experience, and it was a successful fundraiser for the kindergarten."

QUICK READ

Part of the joy of working with children is seeing what inspires them, gets them excited and what encourages them to keep learning, every day. Kidsfirst Cashmere's art auction was all of that and more...
KIDSFIRST KINDERGARTENS ARE A NOT FOR PROFIT ASSOCIATION THAT HAS DEVELOPED AND MAINTAINED KINDERGARTENS IN CHRISTCHURCH, CANTERBURY AND ON THE WEST COAST FOR OVER 100 YEARS - AS THE PLACE LOCAL KIDS COME TO LEARN, PLAY AND HAVE FUN.