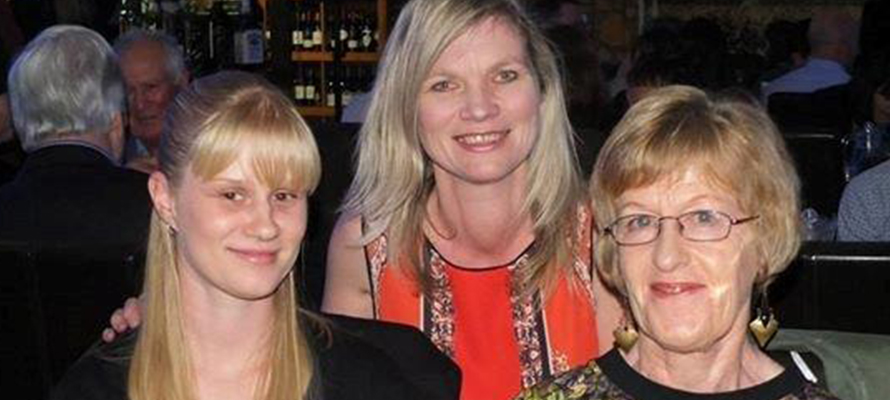 | | | |
| --- | --- | --- |
| | | Community recognises Kidsfirst Belfast teachers who were recently honoured with a 'Good on Us' dinner at Rosebank Winery. |
OUR TOP STORIES:

Abbie Harding (left), Justine Martin-McKenzie (centre) and Rosemary Booth (right) from Kidsfirst Belfast were honoured at a local 'Good On Us' dinner, celebrating Belfast's community spirit and honouring those who have gone above and beyond their roles to help people living in the area. Congratulations to the Belfast team - that's what we call the Kidsfirst spirit.

The dinner was an opportunity for Belfast's local groups to get together and celebrate all of their collective hard work. Over the last four years these people have kept everything ticking along on top of dealing with all the extra earthquake stresses. It was great to take the time to see the sports groups, churches, service groups, schools, preschools and resident groups in their community, take a pat on the back and say,

"Good On Us!"

Head Teacher Rosemary Booth says, "We don't tend to see this sort of community in other suburbs, and it was great to be invited to join others who are working so hard in Belfast. They really acknowledged our work within this community and we were made to feel so special for what we do as Kidsfirst Kindergarten teachers."

Those that were invited were people who go far beyond their paid roles to make Belfast such a welcoming and supportive community. Well done Rosemary, Abbie and Justine – you truly deserved it.

QUICK READ

A local dinner, held to recognise those who have really looked after others in their community post-earthquake, included a salute to three of our very own teachers from Kidsfirst Belfast.
KIDSFIRST KINDERGARTENS ARE A NOT FOR PROFIT ASSOCIATION THAT HAS DEVELOPED AND MAINTAINED KINDERGARTENS IN CHRISTCHURCH, CANTERBURY AND ON THE WEST COAST FOR OVER 100 YEARS - AS THE PLACE LOCAL KIDS COME TO LEARN, PLAY AND HAVE FUN.