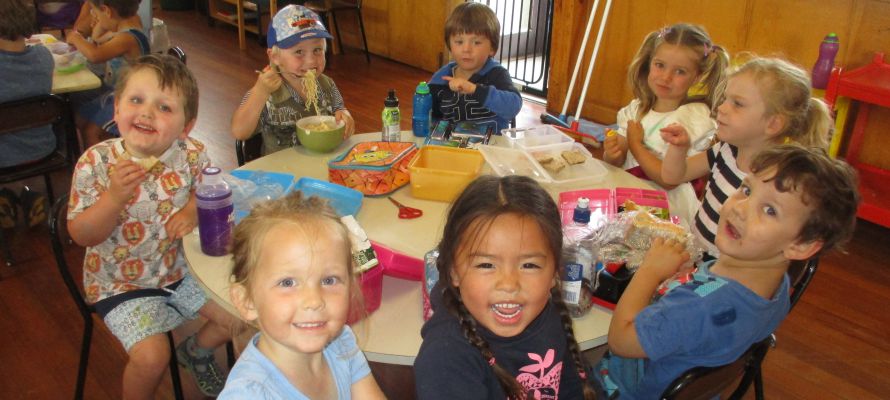 | | | |
| --- | --- | --- |
| | It's business as usual for Kidsfirst Trengrove as they settle into their temporary Kendal Ave School Hall site, embracing the change with a sense of adventure and fun... | |
SOME OF OUR TOP STORIES

"Despite the upheaval, there's been some unexpected wonderful, new learning opportunities," says Head Teacher, Trish Studholme. "Like connecting with our next door kindergarten neighbours Kidsfirst Kendal Ave."

Faced with the daunting task of packing up 'kindy' for the duration of this term, the Kidsfirst Trengrove teaching team felt strongly that it would be beneficial for the community, children and their whānau, to be part of the process.

"We were confident that by involving the children in the planning and packing processes they would be prepared for the moderate degree of change to come." says Trish.

The new inside learning environment is spacious and provides all things familiar to the children – making for a really smooth transition. The biggest adaptation was becoming accustomed to an outdoor area that presents as a blank canvas at the beginning of each day.

"Offering an inspirational learning space outdoors has had it challenges, but children have become enthusiastic about taking some responsibility for setting up their play space and learning environment," says Trish.

The limitations of the outdoor learning environment has not impacted on children's ability to make the most of every opportunity. Places and spaces may change but children bring their learning dispositions and attitudes and have proved they are as adaptable as expected.

Trish observes, "the 'athletes' still work out, the 'gymnasts' practise, the 'socialites' socialise and the 'explorers' search out and contemplate working theories about the changing natural world around them."

Enjoy the new space Kidsfirst Trengrove as you look forward to moving back home in the future.
Information including that about fees, services and promotional activities were correct at the date of publication of news stories but may since have changed. Please check with us to ensure information is current.