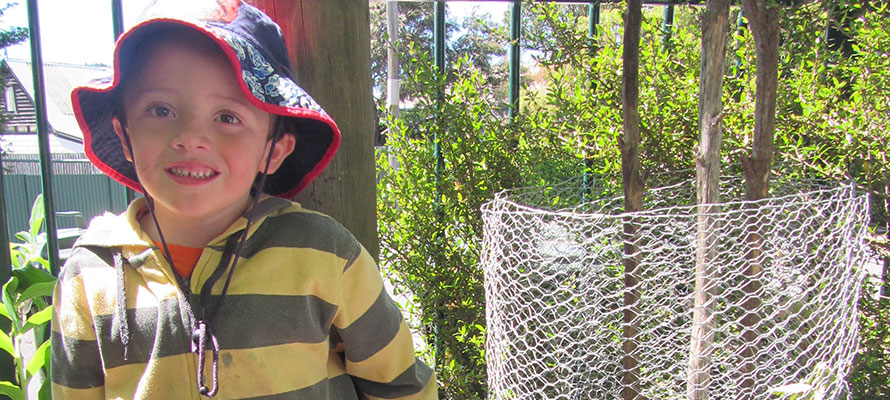 | | | |
| --- | --- | --- |
| | At Kidsfirst we welcome everybody including diverse learners and try to provide an environment that nurtures and supports all the many different styles of learning... | |
SOME OF OUR TOP STORIES

Teaching children with diverse learning needs brings its own challenges and rewards, but so often we realize it is the children who have the highest mountains to climb that, with their sheer determination and vibrancy, inspire us the most...

Happily going about another busy kindergarten day - with a bright smile and a sparkle in his eye - you may not immediately spot the challenges that Kidsfirst Templeton's inspirational, "fearless" young learner, Jonty Payne has had to overcome. He was born with congenital scoliosis (with mid thoracic hemivertebra). Put simply, he has conjoined ribs and is missing numerous ribs on one side of his body.

Jonty has bravely undergone many corrective surgeries and wears a hard plastic brace to cover his ribcage and hips as protection for his inner organs. This limits a lot of free movement and makes it difficult for him to sit for long periods. Learning to do things that come more easily for other children, like getting up and down from the floor, climbing a ladder or pedaling a bike can be more difficult. He also has hyper-extending fingers which makes his hands and fingers not as strong as other children. With the brace limiting his movements and the weakness in fingers he is still learning to get his top half dressed and to hold a pencil/pen correctly.

For his first ten months at kindergarten, Jonty wore head protection (like rugby players) because his lack of coordination meant that he could trip easily. His brace has to be removed during water play so it doesn't get wet, and then Jonty really needs to take more care moving and running.

Kidsfirst Templeton Teacher, Chris Gibbens explains some of the other unique hurdles Jonty has faced since he started at kindergarten twenty-one months ago. "He had limited mobility, with very low muscle tone and travelled to and from kindy in a wheelchair, he had language delay, very low self-esteem/confidence, a short attention span and difficulty with social competence and behavior."

At kindergarten Jonty has received lots of support and encouragement from the Kidsfirst Templeton teaching team including additional learning hours each week (along with four other children who have additional learning needs). A visit each term from an early intervention teacher, an occupational therapist and, until recently, a speech therapist, has also helped.

Chris marvels at just how far Jonty has come in this time, "Jonty has flourished into a socially competent learner who is confident with language and decision making. He has formed friendships, now rides a balance bike to kindy, and can competently pedal bikes and tractors in the playground!"

Jonty's many interests and strengths have been nurtured at kindergarten, and he absolutely loves to contribute to the programme. He embraced with relish a recent project to plan and plant a summer fruit and vegetable garden, confidently contributing his ideas and taking kananga (responsibility) to choose a grape vine on their trip to Mitre 10 to buy the plants.

Jonty showed initiative by asking the lady at Mitre 10 where he could find his plant. He says, "I wanted to buy a grape vine, I haven't tried grapes but I would try a kindergarten one."

Back at the kindergarten, and after lots of discussion it was decided the best spot for his plant would be at the back of the sandpit – protected from the kindergarten's foraging chickens, Ginger and Mia, and sheltered from Tāwhiri-mātea (god of the winds). Te rā (our sun) would still be able to shine on it there, Papatūānuku (our earth mother) would keep it safe and warm in the ground and Rangi-nui (our sky father) could still cry tears of rain on it.

Jonty industriously helped Kaiako, Teacher Manjit Singh, dig a hole in the sandpit saying, "The grape plant was heavy, I put it in the hole and put soil in." He enthusiastically helped to sprinkle the baby plant with nutrient-rich compost and even carried the long manuka poles over to hold up the protective chicken wire fencing around it.

The teaching team admire how Jonty has really grown his ideas and knowledge of being a kaitiaki (guardian) for the environment. "He worked really hard (puku mahi) with focus (arotahi) and determination (manawaroa) and once the job was finished, he got the hose and gave the grape vine a big drink - great job Jonty."

It will be a while before ripe, juicy grapes start to cluster on the vine, in fact by that time Jonty would have successfully transitioned to school! Testament to just how far he has come, Jonty is looking forward to starting school Term One of 2017 at 5 years 3 months old.

The Kidsfirst Templeton teaching team and therapists have worked closely with Jonty's family, and more recently, his new entrant teacher and neighbouring school on a successful Transition to School programme, individual to his needs.

Chris adds, "Jonty, you live very close to kindy and will pass by our gate each morning on your way to school, so you will have to pop in with Mum and Dad to check on the growth of your vine and pick a delicious grape when they are ready to harvest."

Jonty you are truly an inspiration showing us the sky is the limit!

Aroha mai, aroha atu – Love towards us, love going out of us.
Information including that about fees, services and promotional activities were correct at the date of publication of news stories but may since have changed. Please check with us to ensure information is current.