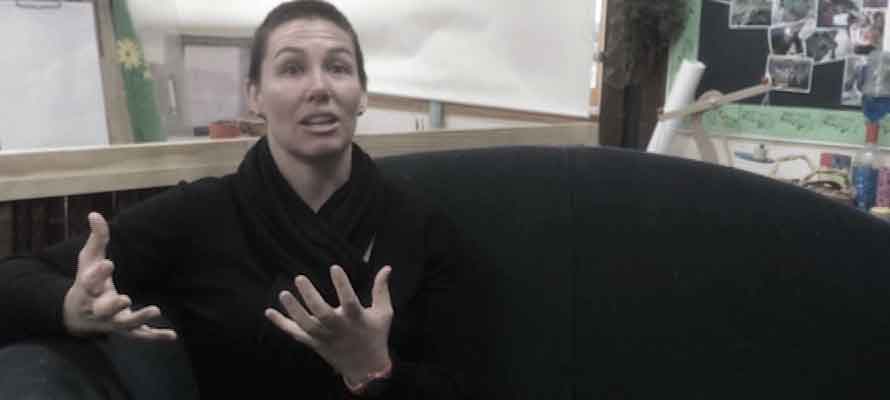 | | | |
| --- | --- | --- |
| | | From the practical to the professional, Kidsfirst's care for the environment stretches across the whole organisation. Nowhere is this clearer than in the passion of our teachers. |
SOME OF OUR STORIES

Jeanne Williams, Head Teacher at Kidsfirst Lincoln, is continuing her early childhood education study by looking at children's responsibility for the earth they live in.

Jeanne explains her Masters thesis simply: adults speak a lot about the younger generation's role in keeping the earth green, but her research focus is on children's perspectives as "guardians of the earth", and whether they feel the weight of that responsibility.

Her data was collected through recorded conversations with children attending Kidsfirst Lincoln. Jeanne centred these discussions around how children valued the earth and whether their actions correponded to their opinions.

Preschoolers showed a strong sense of care and duty, not just towards the environment, but for the kindergarten and each other. They wanted to teach others in their nearby environment to care as well. Very often they would bounce ideas off each other. Doing things like picking up litter allowed the children to "see the change" they could make in a very tangible way.

Some of the larger themes link back to children's 'can-do' attitudes and learning to take a stand about what they think is right.

Jeanne also notes that this behaviour is important to foster at this age, "not just in high school".

Early childhood is a critical time for forming values and attitudes towards the environment. "This group of children have a strong identification with nature, they are intrigued and wonder what is around them," Jeanne said.

Jeanne's thesis is just one example of the teachers at Kidsfirst pursuing their passions for the benefit of the children.

Our success lies in the pride of the staff, and their desire to keep learning more for the sake of the children they teach.

Jeanne sees her thesis as a "gap-filler…to help my own learning and thinking", and it has proved to be a wealth of knowledge for her and her teaching team as she has begun to interpret the data.

The data was collected at the end of 2013, with Jeanne's thesis due to be finished in early 2015.

Ultimately, she would love to share the research with parents and fellow teachers, to learn from each other about what they can do to keep inspiring sustainable activities.

QUICK READ

Jeanne Williams, Head Teacher at Kidsfirst Lincoln, explains that her Masters research is about children being "guardians of the earth".

She has been interviewing children and is in the process of compiling the results.

It is vital that a focus on being "green" doesn't start at high school but at an early age -

when the children already have a strong identification with nature.

Jeanne and some of the children at Kidsfirst Lincoln making bird feeders.
KIDSFIRST KINDERGARTENS ARE A NOT FOR PROFIT ASSOCIATION THAT HAS DEVELOPED AND MAINTAINED KINDERGARTENS IN CHRISTCHURCH, CANTERBURY AND ON THE WEST COAST FOR OVER 100 YEARS - AS THE PLACE LOCAL KIDS COME TO LEARN, PLAY AND HAVE FUN.