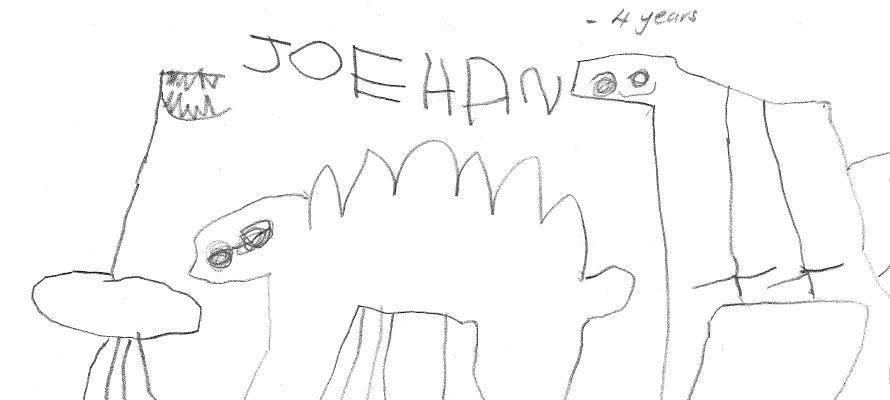 | | | |
| --- | --- | --- |
| | | Its A&P season and what better way to get the children out and about for new sights, sounds and learning. |
OUR TOP STORIES:

There's so many opportunities at Kidsfirst to get out and about to learn new things.

The start of summer brings the Canterbury A&P show and Kidsfirst Kindergartens was proud to be there.

The Show attracts a crowd of more than 100,000 over 3 days, so it's a great place to let people know we're proud to be Kidsfirst Kindergartens - 100% not for profit, with 100% fully trained and registered teachers.

And we're the South Island's largest early childhood education provider, with a rich heritage that dates back over 100 years.

Amongst the crowds at the A&P show was Kidsfirst Hornby who popped by our colourful Kidsfirst stall to pick up a balloon and say hi. Back at the kindergarten after their visit, they got busy telling stories about their day with some fantastic drawings.

It turned out that the children had been the most captivated by the sheep round-up activity and had watched with great interest as the sheepdogs chased the flocks of woolly creatures.

One four year old recalled, "I saw a sheep and a dog, the sheep were running, the dog chased the sheep. The farmer whistled to the dog and the dog laid down."

And another, "The dog went to chase the sheep and the farmer controlled the dog with the stick. The dog had to put them into the pen."

Kidsfirst Hornby Head Teacher Louise Hoggart says, "We kept it simple and used just pencil for the drawings because it often inspires a level of clarity and detail that we may not get with other drawing media,"

It's great to see children making the most of every opportunity to learn through drawing.

QUICK READ

It was inspiration sheep for Kidsfirst Hornby at the Canterbury A&P Show. With so many things to do and see, the children seemed most taken by the sheepdogs rounding up the sheep...
KIDSFIRST KINDERGARTENS ARE A NOT FOR PROFIT ASSOCIATION THAT HAS DEVELOPED AND MAINTAINED KINDERGARTENS IN CHRISTCHURCH, CANTERBURY AND ON THE WEST COAST FOR OVER 100 YEARS - AS THE PLACE LOCAL KIDS COME TO LEARN, PLAY AND HAVE FUN.