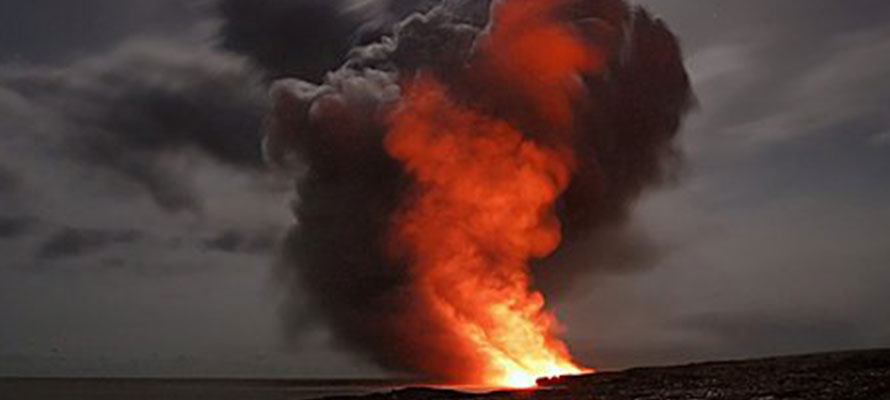 Boom, hiss, rumble roar
We take huge pride in celebrating our GREAT BIG BACKYARDS with plenty of room to move, investigate, explore and develop. Kidsfirst Hei Hei children re-enacted a fiery volcanic eruption with a few simple ingredients and a sandpit!

FIND OUT WHY WE'RE JUST BETTER BECAUSE...

Red, molten lava spewing steam and hot ash rumbles up from the magma chamber deep beneath the earth in a violent volcanic eruption.

Our young learners won't have to trek to a dangerous crater edge to view this dramatic show of nature though. Just a short hop, skip and a jump to the kindergarten sandpit in our big backyards will suffice.

In a time-tresured scientific experiment loved by young and old alike, Kidsfirst Hei Hei re-enacted a firey volcanic eruption from their sandpit with a conical shaped mound of sand and a few simple ingredients.

"For some children it was the first time they'd seen this super exciting chemical reaction," says Teacher, Niki Maritz. "They all worked so well together to form the volcano and follow the instructions - they loved it!"

Make your own sandpit volcano:

1 tablespoon dishwashing liquid

3 drops red food colouring

1 cup vinegar

1 ½ cups warm water

2 tablespoons baking soda

Build a sand volcano mound around an empty plastic bottle keeping the top open.

Combine dish liquid and food colouring in the bottle, add vinegar and pour water almost to the top.

In a large spoon blend the baking soda with a touch of tap water to moisten, and then quickly pour into the bottle.

Boom! A sandpit volcano.

Click here for more details on how to create your very own sandpit volcano.

.

Kidsfirst Kindergartens
Head Office, 43 Birmingham Drive, Middleton, Christchurch 8024
+64 3 338 1303email: questions@kidsfirst.org.nz
Postal Details: Kidsfirst Kindergartens, PO Box 8089, Christchurch 8440
KIDSFIRST KINDERGARTENS ARE A NOT FOR PROFIT ASSOCIATION WITH OVER 70 KINDERGARTENS AND EARLY LEARNING CENTRES COVERING CHRISTCHURCH, CANTERBURY, CENTRAL OTAGO, BANKS PENINSULA AND THE WEST COAST - AND HAS DONE SO FOR OVER 100 YEARS
- AS THE PLACE LOCAL KIDS COME TO LEARN, PLAY AND HAVE FUN.