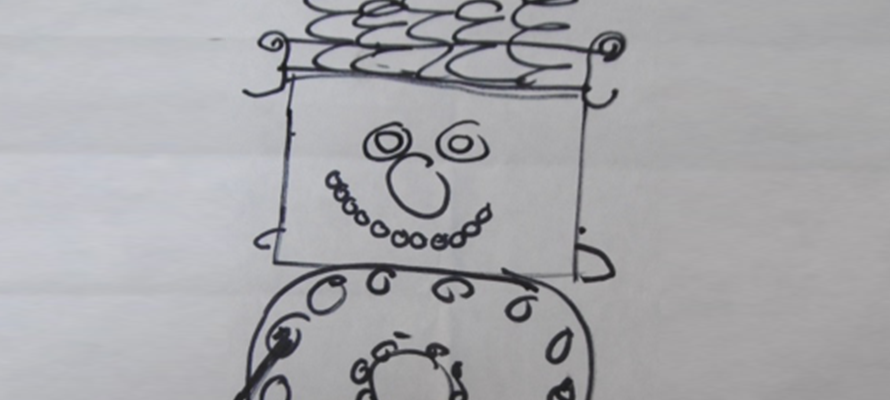 | | | |
| --- | --- | --- |
| | | A garden art project saw Kidsfirst Halswell transform bits and pieces of scrap metal into an inspired sculptural masterpiece... |
OUR TOP STORIES:

At Kidsfirst we take great pride in all of our wonderful, spacious outdoor settings. They provide the perfect place to inspire creativity.

Kidsfirst Halswell now has a brand new art installation in their outdoor area, thanks to a recent whānau and community garden art project.

"Last term the children and I decided we wanted some garden art to beautify and add interest to our bug area," says Teacher Katy Robinson.

After looking online for inspiration, the tamariki and teachers created an ideas board. The call was put out to families to request unwanted metal pieces. With our ideas board as a guide some interesting pieces began to arrive…

"By the end of term we had collected enough bits and pieces to design our own masterpiece," says Katy.

With the use of cellotape the teachers and children worked out which bits would go where on their sculpture, and how to incorporate all of the pieces donated. Teacher Katy then drew a sketch and asked her neighbour Roy, if he would kindly use his welding skills to join the creation together.

"Roy was excited to be part of our project and thought our sketch and idea was awesome," says Katy.

The garden art arrived back to kindergarten all connected together - and looked amazing! It took many helpers to decide on just the right spot for its new home. It has pride of place in the bug area.

All that's needed now is a name…

QUICK READ

Having a wonderful, spacious outdoor area to enjoy helps boost creativity in young minds. The children at Kidsfirst Halswell created a sculptural piece of art that now proudly sits in their garden...
KIDSFIRST KINDERGARTENS ARE A NOT FOR PROFIT ASSOCIATION THAT HAS DEVELOPED AND MAINTAINED KINDERGARTENS IN CHRISTCHURCH, CANTERBURY AND ON THE WEST COAST FOR OVER 100 YEARS - AS THE PLACE LOCAL KIDS COME TO LEARN, PLAY AND HAVE FUN.