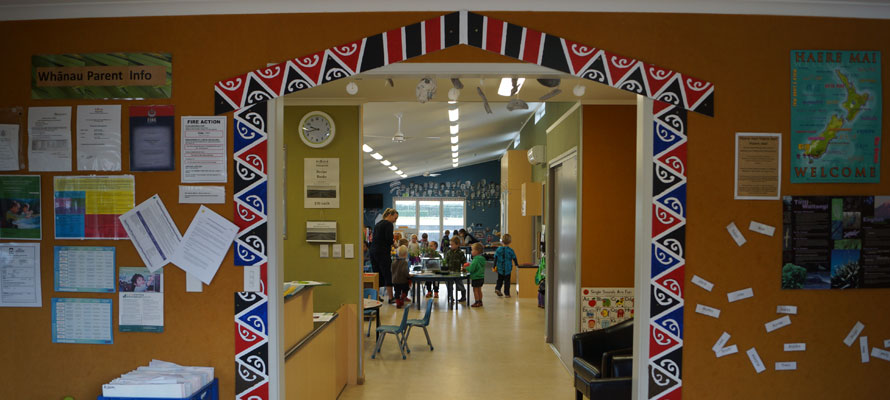 Haere Mai. Haere Mai. Haere Mai.

Welcome to our kindergarten.
OUR TOP STORIES:

FROM AROUND OUR REGION

A hearty, warm nau mai haere mai! (welcome!) is the feeling whānau get when entering Kidsfirst Maniototo, through the magnificent, hand-painted archway.

It symbolises the beautiful sky, land and people of Maniototo, a memorable entrance for all who arrive at this friendly kindergarten.

The archway has strong meaning and value for Maniototo kindergarten's bicultural community. Its roots are in the Māori legend "The story of Rangi and Papa" – when light and life were brought to the Earth through the separation of Rangi (the Sky Father) and Papa (the Earth Mother) by their children.

It is so important for our children to learn about the place they are from, to build a sense of belonging and understand New Zealand's heritage. And, what better way to do that than by going back to basics, getting muddy digging in the earth!

To create this piece of art, children and teachers got creative with paint, even making their own 'Maniototo blend' using soil from the kindergarten's outdoor play area.

The rich, grainy paste can be seen in the bottom half of the archway design, close to the ground to represent the region's land – the diverse corners our children come from and the generations of people who have worked on its plains.

The blue colour used in the top half of the archway symbolises Maniototo's famous blue skies, under which the kindergarten community come together, as one family.

The colours black, white and red represent darkness turning to light and life. And the koru patterns stand for the unfolding of new life – welcoming each new day at kindergarten, new learning opportunities, and new visitors into our whānau.

QUICK READ

At Kidsfirst Maniototo, the welcoming arch represents so much about the kindergarten and its place in the local community.
KIDSFIRST KINDERGARTENS ARE A NOT FOR PROFIT ASSOCIATION THAT HAS DEVELOPED AND MAINTAINED KINDERGARTENS IN CHRISTCHURCH, CANTERBURY AND ON THE WEST COAST FOR OVER 100 YEARS - AS THE PLACE LOCAL KIDS COME TO LEARN, PLAY AND HAVE FUN.