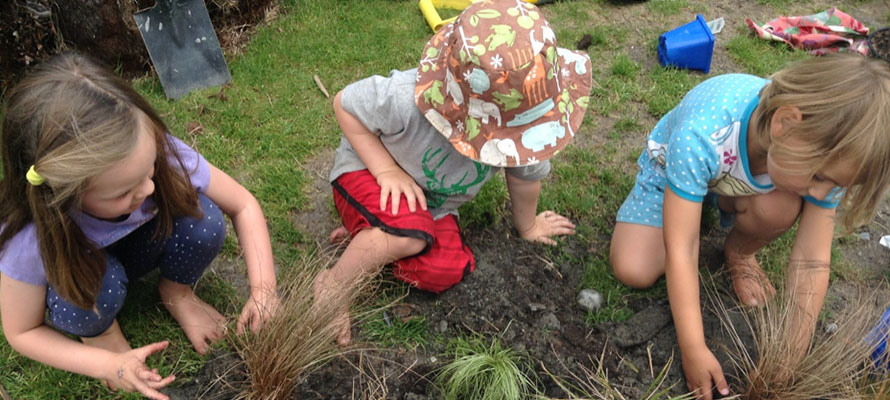 | | | |
| --- | --- | --- |
| | | Nothing says kiwi morning tea like marmite sandwiches, kiwifruit and lamingtons, all part of Waitangi Day celebrations at Kidsfirst Glacier Country... |
OUR TOP STORIES

NEWS FROM AROUND

THE COAST

Beautiful, majestic Aoteroa - land of the long white cloud. As New Zealanders we have always felt a strong connection to this land and its beauty.

Kidsfirst Glacier Country Early Learning Centre is surrounded by some of the most spectacular scenery in New Zealand. The Franz Josef Glacier (Kā Roimata o Hine Hukatere) descends through the lush, green forest of the Southern Alps (Kā Tiritiri o the Moana) to the sea.

It's important to remember our connection to the land and to our past. And it's never too early to start learning about events in history that shape a nation.

For New Zealand, the signing of our founding document - the Treaty of Waitangi - is celebrated with a national holiday.

Kidsfirst Glacier Country is a long way from Waitangi, in the Bay of Islands, where the Treaty of Waitangi was originally signed. Teaching the children about this important historical time and celebrating together, brought an understanding of the event that bit closer.

As part of their Waitangi Day celebrations Kidsfirst Glacier Country, invited whānau along to share in a New Zealand-themed morning tea and dress-up. Many of the tamariki were decked out in black, for their beloved All Blacks.

"We all enjoyed a kiwi morning tea that included kiwifruit, lamingtons, marmite sandwiches and cheerios," says Teacher, Caitlin Goodall.

The children were also shown a pictorial story of the signing of the Treaty, so that it was easy for them to understand.

The Treaty of Waitangi/Tiriti o Waitangi, was signed on the 6th of February 1840 by representatives of the British Crown and Māori Chiefs. It is considered New Zealand's founding document and symbolic of the coming together of two diverse cultures – Māori and Pakeha.

Out in the garden, with trusty trowel and spade in hand, the children helped to find just the right spot to plant some beautiful native flaxes and grasses.

It's great to get together and celebrate our unique New Zealand.

Manaaki whenua, manaaki tangata, haere whakamua - Care for the land, care for the people, go forward.

QUICK READ

Kidsfirst Glacier Country combined Waitangi Day celebrations with a wonderful community event and invited whānau to come along and celebrate with them...
KIDSFIRST KINDERGARTENS ARE A NOT FOR PROFIT ASSOCIATION THAT HAS DEVELOPED AND MAINTAINED KINDERGARTENS IN CHRISTCHURCH, CANTERBURY AND ON THE WEST COAST FOR OVER 100 YEARS - AS THE PLACE LOCAL KIDS COME TO LEARN, PLAY AND HAVE FUN.