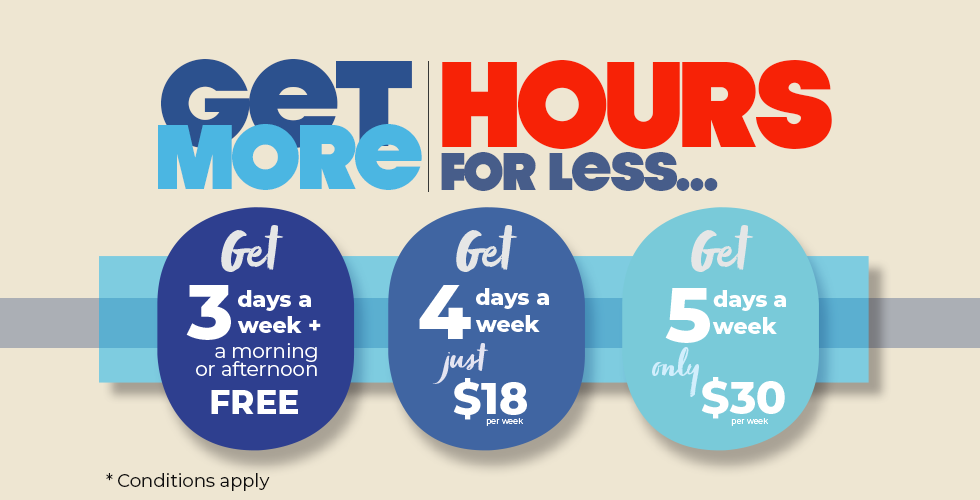 Get more hours for less
Now is a good time to enrol at Kidsfirst Kindergartens.
You could get more hours for free at the following kindergartens:
Contact us now!
Fill in the form below & we will contact you
to discuss about how you could get more hours for free

The following Terms and Conditions will apply:
Limited offer to cover hours used between 29 April to 5 July 2019 (being term 2)
Only available in participating Kindergartens
Offer extends to children aged 2 – 5 years before the 5th of July 2019
Offer extends to existing and new customers
Offer available only while spaces are available
Family discounts do not apply to this offer
Parents will receive notification by Friday 21st of June 2019 if the offer is to be extended, otherwise, it will cease 5 July 2019 and our usual fees will apply
Parent/caregiver taking up this offer must commit their 20 Hours ECE to Kidsfirst
Kindergartens participating in offer: Bromley, Cromwell, MacFarlane Park, Niu Early Learning Centre, Ngaire Larcombe, Phillipstown, Pitcairn Cres and Portsmouth St.