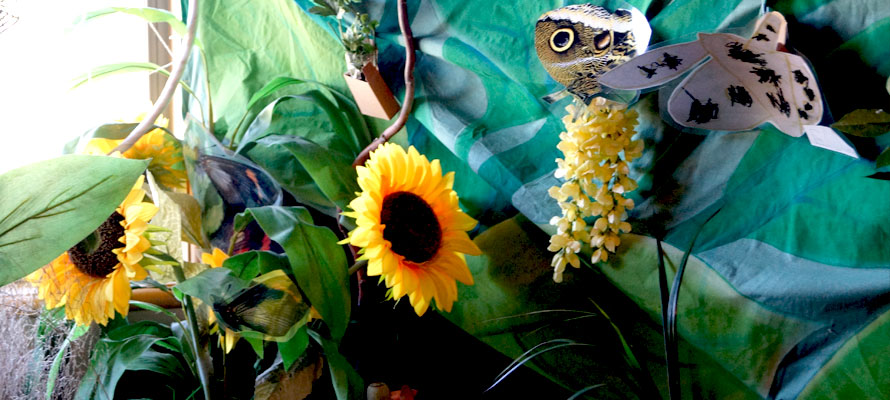 | | | |
| --- | --- | --- |
| | | There's a room in the kindergarten at Kidsfirst Alexandra that holds a secret garden of wonder and amazement - somewhere children can go to think, dream and ponder the world around them... |
OUR TOP STORIES

NEWS FROM AROUND

CENTRAL OTAGO

Kidsfirst Alexandra embrace the idea of stimulating a child's imagination and part of that is providing a quiet space for tamariki, with room to reflect.

What could be better than for that space to be a Magic Garden, filled with sunflowers, toadstools, butterflies, insects, and all manner of insects and interesting objects.

The separate space at Kidsfirst Alexandra is a haven from the hustle and bustle that can be happening elsewhere, with lots of things to look at and think about.

The sign on the magic garden room door reads, "Other important realities have been allowed to crowd imagination out. Children are afforded no time for pondering, no space for inner or outer exploration, no opportunity for dreaming."

The emphasis is firmly on nature with bird nests, insect drawings, chunks of tree trunks for stools and so much more. It's an interpretation of a truly magical space, developed for children in their most formative years.

QUICK READ

At Kidsfirst Alexandra, there's a room that holds a 'Magic Garden' filled with wonderful objects.

It's a place where the children can go and take some quiet time to think and dream...
KIDSFIRST KINDERGARTENS ARE A NOT FOR PROFIT ASSOCIATION THAT HAS DEVELOPED AND MAINTAINED KINDERGARTENS IN CHRISTCHURCH, CANTERBURY AND ON THE WEST COAST FOR OVER 100 YEARS - AS THE PLACE LOCAL KIDS COME TO LEARN, PLAY AND HAVE FUN.