Glacier Country
Enrolment or waitlist enquiries
2920 Franz Josef Highway,
Franz Josef
Kindy webpage
www.kidsfirst.co.nz/glaciercountry
Welcome
Kia Ora
Our Teachers
Marjolijn Vermaat
Head Teacher
Bachelor of Teaching and Learning (ECE)
Kirsten Hollings
Teacher
Bachelor of Teaching and Learning (ECE)
Krista Taylor
Teacher
Bachelor of Education Teaching (Early Years)

Our Education Manager, or EM, is an important member of our teaching team. Based at Kidsfirst Head Office, she is on site regularly to observe our programme, give us feedback and professional support, and encourage us toward continuous educational improvement. Please feel free to talk with her about your child's kindergarten/centre experience..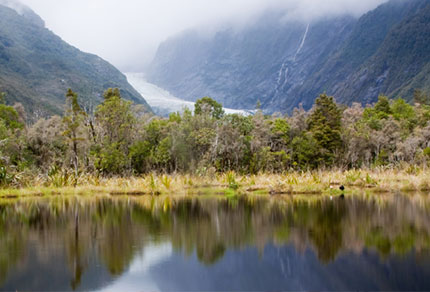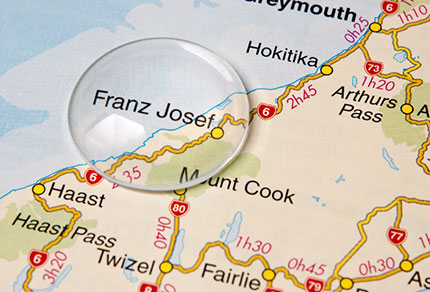 Our Hours Are...
| Session | Mon | Tue | Wed | Thu | Fri |
| --- | --- | --- | --- | --- | --- |
| Full-day | 9:00-15:00 | 9:00-15:00 | 9:00-15:00 | 9:00-15:00 | 9:00-15:00 |
We are able to talk to parents and caregivers most of the time, so please make an appointment if you'd like to do this. EMAIL US HERE
We are so very sorry to have to bring you the news that the Kidsfirst Glacier Country Early Learning Centre will close at the end of next term (July 5).

Despite the best efforts of Kidsfirst, the community, central and local government, it has not been possible to find a sustainable solution to address the challenges the centre faces.

Our thanks and deep appreciation to all who have worked so hard with us to try and retain this service.
You can read more here from our Chief Executive and Board Chair: kidsfirst.org.nz/changes
Our Session Times
Your child can come to our kindergarten for up to 6 hours a day, Monday to Friday, and during term breaks.
These terms echo the terms your child will have when they start school.

You can read more here about what's been happening in our archive of stories about Kidsfirst Kindergartens, the fun we have, the processes and learning outcomes that result and why we're such a great start for your child.
KIA ORA
•
TALOFA LAVA
•
MALO E LELEI
•
FAKALOFA LAHI ATU
•
NAMASTE • KIA ORANA NISA BULA • TALOHA NI
•
N
I
HAO •
NAU MAI, TAUTI MAI, HAERE MAI • WELCOME!
You will find our full day early learning centre right beside the primary school on the Franz Josef Highway, where our children can explore the wild bush or watch the tourists going by. We're so lucky to have panoramic mountain views and a natural, changing landscape to inspire our children's imagination and learning every day! We are the only kindergarten in between Hokitika and Haast and our families come from all over South Westland.
Our purpose-built centre is nestled into the forest behind us – it provides a calming presence and full-length windows right around the building give us a spectacular view of the West Coast bush and its inhabitants every day! Even when it is pouring with rain our children put on gumboots and rain jackets- jumping in the puddles and exploring their environment. And our centre boasts a huge covered veranda, perfect for the South Westland weather.
We feel very lucky to be in such a wonderful setting and our curriculum reflects how we learn, grow and explore our unique community. We climb trees, get muddy, we garden, and we explore the bushes, fields and tracks around the school. We learn through play, inquiry, and challenges - and we have lots of fun!
Infants (from three months) toddlers and their families are warmly welcomed into their own, calm place by our fully qualified teachers. With great child-teacher ratios and a small overall group size, infants and toddlers can receive the individual attention they need. Our teachers understand the special ways of our youngest children and respect the rhythm and needs of each child.
Children can explore, independently move through, and find wonder in our thoughtfully created inside and outside spaces, with strong teacher/child relationships providing reassurance and encouragement when needed. As valued members of our kindergarten community our tamariki meet up with their bigger friends regularly, creating plenty of opportunities for ako- shared learning and tuakana – teina (reciprocal learning).
In the over-twos area, we try to follow our children's lead and build on their interests, inspiring learning through the use of our beautiful spaces and natural resources. We nurture the individual creativity of ngā tamariki, placing value on their play and their contributions to the curriculum.
Group times provide opportunities for discussions, planning and decision making. Tamariki are given time to reflect on what they already know, to wonder about what might happen next or why something went a certain way. Small and whole group times also help kaiako (teachers) to group children's ideas together and promote further inquiry-based research, investigation and critical thinking.
Our kaiako are constantly evaluating our programme to ensure Te Whāriki (The New Zealand Curriculum for Early Childhood 2017) learning outcomes are being met and a positive difference is being made in children's learning and development.
Our whanau room is used by families from all over South Westland who attend our kindergarten – it's a quiet space close by the children. You can connect with other parents/whānau, or catch up on some work, hold community meetings, or just feel comforted by being near your child as they settle into their kindergarten day.
Our kindergarten operates Monday to Friday, from 9.00am – 3.00pm – and through the term breaks.
We would recommend that you enrol for at least two days per week – building up to five days. This gives our teachers time to really get to know your child and gives consistency around supporting their learning. It's hard for our teachers to do this with just a few hours here and there.
Come in any time, we are very proud of our unique learning environment and would love to show you around. Kidsfirst Glacier Country is a wonderful place to learn!