Trengrove
Enrolment or waitlist enquiries
243 Clyde Rd,
Fendalton,
Christchurch
Kindy webpage
www.kidsfirst.co.nz/Trengrove
Welcome
Kia Ora
Our Teachers
Munira Sugarwala
Head Teacher
Graduate Diploma of Teaching (ECE)
Beth Paine
Teacher
Bachelor of Education
Graduate Diploma of Teaching (ECE)
Susie Matson
Teacher
Bachelor of Teaching and Learning (ECE)
Sarah Jones
Teacher
Bachelor of Teaching and Learning (ECE)
Barb Horne
Teacher
Bachelor of Education
Diploma of Teaching (ECE)
Mel Parkinson
Teacher
Bachelor of Arts
Diploma of Teaching

Our Professional Leaders are an important member of our teaching team. Based at Kidsfirst Head Office, they are on-site regularly to observe our programme, give us feedback and professional support, and encourage us toward continuous educational improvement. Please feel free to talk with them about your child's kindergarten/centre experience...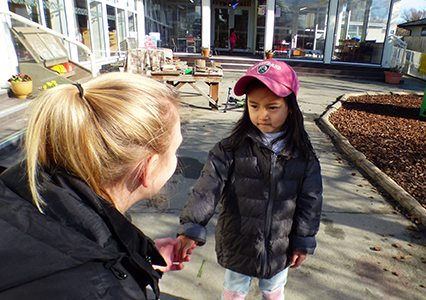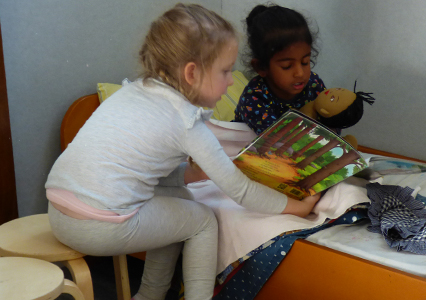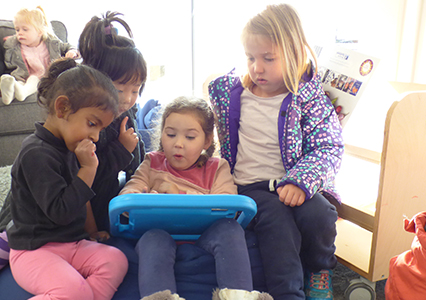 Trengrove is a recently renovated, bright and welcoming space where fantastic learning takes place every day for children aged 2 – 5 years. We provide place-based education that connects our tamariki to our local heritage, landscape, cultures and experiences. Kidsfirst Kindergartens Trengrove reflects the multicultural and diverse community that we are at the heart of.
Indoors, our kindergarten is spacious, warm and filled with natural light, providing a calm, open, expansive and inspiring learning environment which enhances and encourages collaborative ways of working for our learners. The large outdoor area promotes the children's interactions with nature, and our wide open spaces provide the opportunities for children to challenge and grow their physical capabilities through active exploration.
Our Hours Are...
| Session | Mon | Tue | Wed | Thu | Fri |
| --- | --- | --- | --- | --- | --- |
| Full-day | 8:30-14:30 | 8:30-14:30 | 8:30-14:30 | 8:30-14:30 | 8:30-14:30 |
| Morning | 8:30-11:30 | 8:30-11:30 | 8:30-11:30 | 8:30-11:30 | 8:30-11:30 |
We are able to talk to parents and caregivers most of the time, so please make an appointment if you'd like to do this. EMAIL US HERE
At Kidsfirst Kindergartens Trengrove, tamariki are encouraged to make their own choices and take responsibility for their learning in a supportive, safe environment. Our tamariki are empowered by our skilled and experienced teaching team to take risks, develop independence, work alongside each other, respect diversity and problem solve. Our kindergarten affirms the identity, language and culture of all children, whānau, kaiako and community from a strong bicultural foundation.
We actively support children's learning, their interests, skills and abilities, acknowledging and valuing every person in our kindergarten as a teacher and learner. This supports the tikanga principle of ako: that the educator is also learning from the child, that the learner and whānau cannot be separated.
We support and encourage whānau involvement as much as each individual family is able to give, understanding that today there are often other demands on time. We are here to help each family to find the right balance for them and their child, and we welcome visitors to the kindergarten to extend the children's interests and learning. We encourage whanaungatanga, (respectful, reciprocal relationships) creating support systems for our tamariki to enhance their learning.
Our kindergarten has developed strong links within our local community – you'll often see us out and about exploring our community and helping the children to make sense of their place in it. We have strong relationships with the local schools, supporting you and your child to transition to school.
Our kindergarten operates for six hours each day, from 8.30am – 2.30pm. This works really well if you have older children going to school as you can do the drop offs and pick-ups at the same time.
We would recommend that you enroll for at least two full days –building up to five days. This gives our teachers time to get to know your child and gives some consistency around supporting their learning. It's hard for our teachers to do this with just a few hours here and there.
Come in any time – we'll show you around and make you welcome!