Niu Early Learning Centre
Enrolment or waitlist enquiries
221 Woodham Road, Linwood North School,
Linwood,
Christchurch
Kindy webpage
www.kidsfirst.co.nz/niu
Welcome
Kia Ora
Our Teachers
Steph Olliver
Head Teacher
Bachelor of Teaching and Learning (ECE)
Jessica Bazzarelli
Teacher
Graduate Diploma of Teaching (ECE)
Lineti Punivai
Teacher
Bachelor of Teaching and Learning (ECE)
Uta Soise
Teacher
Diploma of Teaching (ECE)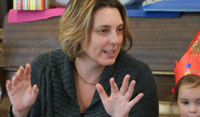 Caroline Eatwell-McKeogh
Teacher
Diploma of Teaching (ECE)
Makeleta Mohi
Teacher
Bachelor of Education
Latu Filiai
Teacher
Tongan Diploma of Education (Primary)

Our Education Manager, or EM, is an important member of our teaching team. Based at Kidsfirst Head Office, she is on site regularly to observe our programme, give us feedback and professional support, and encourage us toward continuous educational improvement. Please feel free to talk with her about your child's kindergarten/centre experience..



Our Hours Are...
| Session | Mon | Tue | Wed | Thu | Fri |
| --- | --- | --- | --- | --- | --- |
| Full-day | 9:00-15:00 | 9:00-15:00 | 9:00-15:00 | 9:00-15:00 | 9:00-15:00 |
We are able to talk to parents and caregivers most of the time, so please make an appointment if you'd like to do this. EMAIL US HERE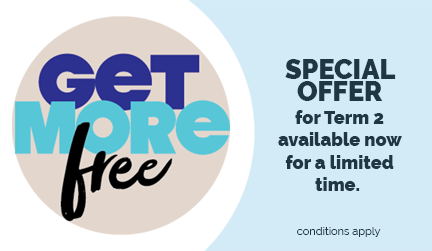 Get more information now - but hurry only a few places available!


Pukepuke 'a fufula
Maintaining the uniqueness of our identity.
Mālō e lelei, Tēnā koutou kātoa, Talofa lava, Bula vinaka, Fakalofa lahi atu, Mālō ni mauri, and warm pasifika greetings to you all!
You'll find our purpose-built, Tongan early learning centre on the Linwood North School site, where our children can spend time watching and learning from their older siblings and friends at school. The word Niu refers to the coconut tree, which is often referred to as the 'tree of life' - nourishing and providing shelter and sustenance – just as we do in an education context at Kidsfirst Niu Early Learning Centre.
Our qualified and experienced teaching team is proud to provide a programme for children aged 0 – 5 years where we foster a strong sense of belonging. At Kidsfirst Niu we places a strong emphasis on maintaining lea faka- Tonga Tongan language, and anga faka-Tonga Tongan culture as part of our unique identity. The Tongan way of being is founded on the Christian faith and this is woven into our programme through lotu prayer, and hiva singing. Ofa love and grace is the foundation of everything that we strive to achieve, and our values of loto-to humility, faka'apa'apa respect, mamahi'i me'a loyalty and tauhi-vaha'a maintaining good relationships are seen in the interactions between our teachers, parents, kāinga, famili and children every day.
Children at Kidsfirst Niu Early Learning Centre learn in an environment and philosophy that values and supports uninterrupted and sustainable play. Teachers use rich language to provoke and inspire children to develop their problem solving skills, and engage within their learning environment. Children are seen as risk takers and strategic thinkers, confident and capable.
Pukepuke 'a fufula: This saying encourages our youngest learners and their families to maintain traditional Tongan values and the Tongan language – even when it gets hard. At Kidsfirst Niu we are here to support you and your family, and we understand that it is through our relationships that we all learn and grow. The teaching team believe in using a talanoa approach when fostering positive partnerships with kainga, familli and the community. We all like to talk, discuss, and laugh, and we value opportunities to share valuable information from home and from our centre which supports and extends each child's learning. We are fortunate to have a teaching team who are fluent in multiple languages to support all children in their language development – also as speakers of multiple language.
We have an 'open door' approach - whānau are welcome to stay at any time. The notion of community and connectedness is important here, it's at the heart of what we do. We value the relationships we build with our kainga/famili, and look forward to making new connections, embracing our community by celebrating and honouring all Pasifika nations and nurturing the diverse cultures within our centre. Our families, past and present, are an important part of our centre's life. We value this greatly and we encourage kainga/family to visit and take part in their child's day, sharing your skills and knowledge too. We also understand the pressures on working parents – there is no pressure for you to stay. You can be involved whenever it suits you.
You will see us out and about visiting in our local area, supporting our children to strengthen the connection they have within their local community and to further explore this magical setting in their role as caretakers (kaitiaki) of our environment. Strong links with our local primary schools help to support the transition to school for you and your child, as he/she moves on from our centre.
Our kindergarten operates for six hours each day, from 9.00am – 3.00pm. This works really well if you have older children going to school as you can do the drop offs and pick-ups at the same time.
We would recommend that you enrol for at least two full days – building up to five days. This gives our teachers time to get to know your child and gives consistency around supporting their learning. It's hard for our teachers to do this with just a few hours here and there.
Come in any time – we'll show you around and make you welcome!
Ko te reo te tuakiri , Ko te reo tōku ahurei , Ko te reo te ora.
Language is my identity. Language is my uniqueness. Language is life.