King St
Enrolment or waitlist enquiries
203 King St,
Rangiora
Kindy webpage
www.kidsfirst.co.nz/King
Welcome
Kia Ora
Our Teachers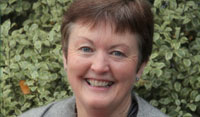 Jocelyn Cameron
Head Teacher
NZ Free Kindergarten Union Diploma
Astrid Schuit
Teacher
NZ Free Kindergarten Union Diploma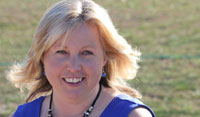 Tracey Agnew
Teacher
Diploma of Teaching (ECE)
Lisa van der Heiden
Teacher
Diploma of Teaching (ECE)

Our Professional Leaders are an important member of our teaching team. Based at Kidsfirst Head Office, they are on-site regularly to observe our programme, give us feedback and professional support, and encourage us toward continuous educational improvement. Please feel free to talk with them about your child's kindergarten/centre experience...
Our PL is
Jeanne Williams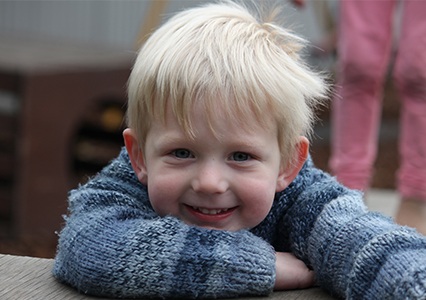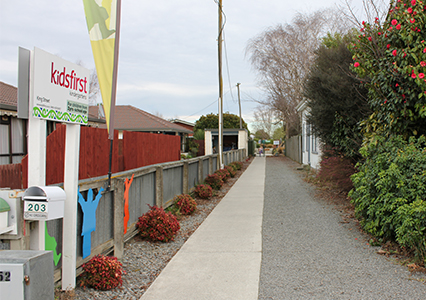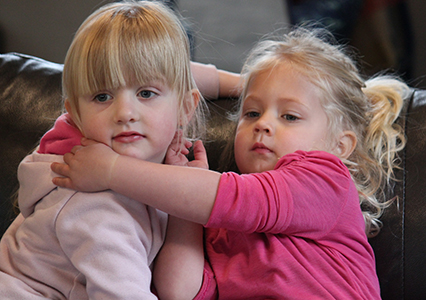 You'll find our newly-renovated kindergarten in the picturesque town of Rangiora nestled between two primary schools and handy to all the local amenities. We're proud of our kindergarten and its people, and of the community we live in.
Our skilled and experienced teaching team are passionate about supporting children's learning, their interests, skills and abilities. We acknowledge and value every person in this place as a teacher and learner. This supports the tikanga principle of ako: that the educator is also learning from the child, and that the learner and whānau cannot be separated.
Our Hours Are...
| Session | Mon | Tue | Wed | Thu | Fri |
| --- | --- | --- | --- | --- | --- |
| Full-day | 8:30-14:30 | 8:30-14:30 | 8:30-14:30 | 8:30-14:30 | 8:30-14:30 |
| Morning | 8:30-12:00 | 8:30-12:00 | 8:30-12:00 | 8:30-12:00 | 8:30-12:00 |
We are able to talk to parents and caregivers most of the time, so please make an appointment if you'd like to do this. EMAIL US HERE
At Kidsfirst Kindergartens King St children aged 2 – 5 years have a balance of predictable routine and free play experiences. We base our programme on the New Zealand early childhood curriculum "Te Whāriki", which strengthens early learning and lays a strong foundation for later success. Our teachers plan the programme and focus areas around the children, and their whānau's aspirations for them. Our tamariki are encouraged to contribute to the planning process, giving them a sense of ownership and a voice.
We treasure our kindergarten environment. We present it with care and respect for Papatuānūku (Mother Earth) for this tells tamariki that this kindergarten is valued, that their work is valued, and that their community sees this is as a very special place. Our kindergarten is open, warm and light-filled with spaces for quiet, creative and imaginative play. Outside, our playground is filled with established trees and gardens, a mud kitchen, sandpit, and equipment specially designed to support children's exploration, physical growth and development.
We support and encourage whānau involvement as much as each individual family is able to give, understanding that today there are often other demands on time. We are here to help each family to find the right balance for them and their child, and we welcome visitors to the kindergarten to extend the children's interests and learning. We have an active parent group that organises kindergarten family events – it's a great place to meet other parents and whānau.
Our kindergarten operates for six hours each day, from 8.30am – 2.30pm. This works really well if you have older children going to school as you can do the drop offs and pick-ups at the same time.
We would recommend that you enrol for at least two full days –building up to five days. This gives our teachers time to get to know your child and build a relationship, and gives consistency in supporting their learning. It's hard for our teachers to do this with just a few hours here and there.
Come in any time – we'll show you around and make you welcome!