Broomfield
Enrolment or waitlist enquiries
15-17 Pensacola Cres,
Broomfield,
Christchurch
Kindy webpage
www.kidsfirst.co.nz/Broomfield
Welcome
Kia Ora
Our Teachers
Rosie Hatton
Head Teacher
Bachelor of Teaching and Learning
Sheila Clark
Teacher
Bachelor of Teaching and Learning
Michelle Pate
Teacher
Diploma of Teaching (ECE)
Melissa Anderson
Teacher
Bachelor of Teaching and Learning

Our Professional Leaders are an important member of our teaching team. Based at Kidsfirst Head Office, they are on-site regularly to observe our programme, give us feedback and professional support, and encourage us toward continuous educational improvement. Please feel free to talk with them about your child's kindergarten/centre experience...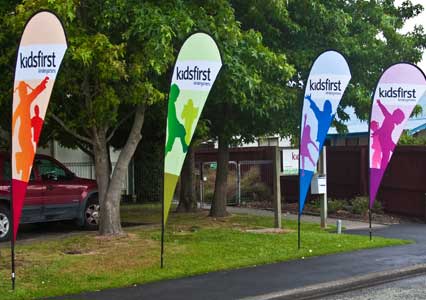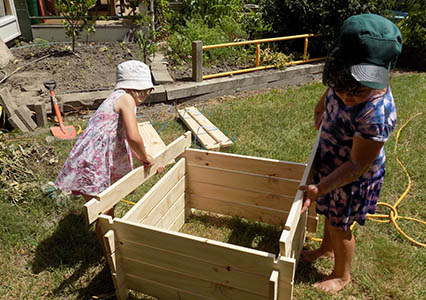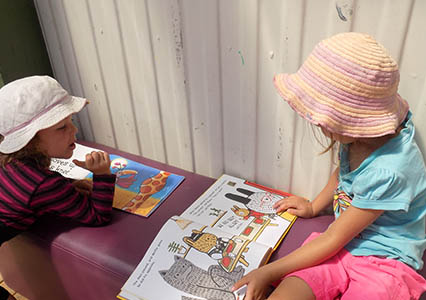 Our Hours Are...
| Session | Mon | Tue | Wed | Thu | Fri |
| --- | --- | --- | --- | --- | --- |
| Full-day | 8:30-14:30 | 8:30-14:30 | 8:30-14:30 | 8:30-14:30 | 8:30-14:30 |
| Morning | 8:30-12:30 | 8:30-12:30 | 8:30-12:30 | 8:30-12:30 | 8:30-12:30 |
| Afternoon | 12:30-14:30 | 12:30-14:30 | 12:30-14:30 | 12:30-14:30 | 12:30-14:30 |
We are able to talk to parents and caregivers most of the time, so please make an appointment if you'd like to do this. EMAIL US HERE
Our Session Times
Your child can come to our kindergarten for up to 6 hours a day, Monday to Friday, during our 4 kindergarten terms.
These terms echo the terms your child will have when they start school.

You can read more here about what's been happening in our archive of stories about Kidsfirst Kindergartens, the fun we have, the processes and learning outcomes that result and why we're such a great start for your child.
KIA ORA
•
TALOFA LAVA
•
MALO E LELEI
•
FAKALOFA LAHI ATU
•
NAMASTE • KIA ORANA NISA BULA • TALOHA NI
•
N
I
HAO •
NAU MAI, TAUTI MAI, HAERE MAI • WELCOME!
You will find our kindergarten hidden down a quiet crescent off Vanguard Drive. We back on to Carmen Road - we can watch the world go by through the fence windows out in our big backyard.
Our skilled and experienced teaching team is proud to provide a programme for children aged 2 –5 years where we foster a strong sense of belonging. We do this by encouraging children to show Manaakitanga- caring for each other, and Kaitiakitanga, caring for our environment. We encourage our children to be self-directing, creating their own challenges and being supported to achieve these.
We support children's learning, their interests, skills and abilities, acknowledging and valuing every person in this place as a teacher and learner. This supports the tikanga principle of ako: the educator is also learning from the child, and that the learner and whānau cannot be separated.
Family and whānau share their aspirations and goals for their child so we can get to know them and best meet their needs and development. We capture your child's learning here and share it with you, in a portfolio and on EDUCA – an online portal connecting you to your child's learning.
Our teachers will upload your child's learning stories - straight to your phone or tablet. You and your family can provide comments and inspiration to build on the learning for your child.
We have a spacious, open-plan inside environment providing large spaces for creativity. We have a unique family/whānau space where our children immerse themselves in role play. Outside, our big back yard gives tamariki lots of opportunities to be physically challenged, to explore, be curious and discover through the natural world. Our edible garden, lovingly tended by our
tamariki and whānau, provides an abundance of produce which we use in the kindergarten with the children and share with whānau.
Family/whānau spend lots of time in our kindergarten and are always welcome to contribute in whatever way they feel comfortable. We encourage and value family and whānau coming in to share their skills and interests with the children. A real sense of Whanaungatanga (family connection) is established here.
Outside the kindergarten gate, you'll see us out on walks with teachers and whānau, exploring our community on foot with the children, discovering local reserves and cleaning up the rubbish as we go. We have strong links with '126 on the Corner', and our tamariki enjoy contributing by working in their garden. We also have strong relationships with the local schools, helping you and your child when the time comes to make the transition to school.
Our kindergarten operates for six hours each day, from 8.30am – 2.30pm. This works really well if you have older children going to school as you can do the drop offs and pick-ups at the same time. We would recommend that you enrol for at least two full days – building up to five days. This gives our teachers time to get to know your child and gives consistency around supporting their learning. It's hard for our teachers to do this with just a few hours here and there.
Come in any time – we'll show you around and make you welcome