Beckenham
Enrolment or waitlist enquiries
119A Fisher Ave,
Beckenham,
Christchurch
Kindy webpage
www.kidsfirst.co.nz/Beckenham
Welcome
Kia Ora
Our Teachers
George Pearce
Head Teacher
Bachelor of Teaching and Learning
Susie Waine
Teacher
Bachelor of Teaching and Learning (ECE)
Stacey Young
Teacher
Bachelor of Teaching (ECE)
Helen Peters
Teacher
Bachelor of Theology
NZ Free Kindergarten Union Diploma

Our Professional Leaders are an important member of our teaching team. Based at Kidsfirst Head Office, they are on-site regularly to observe our programme, give us feedback and professional support, and encourage us toward continuous educational improvement. Please feel free to talk with them about your child's kindergarten/centre experience...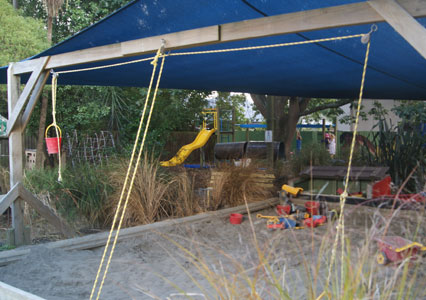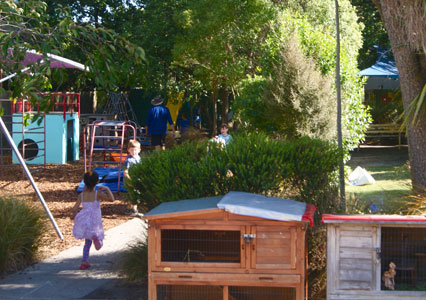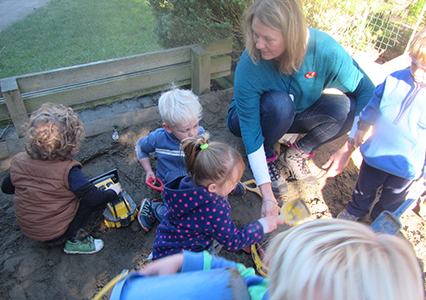 Our Hours Are...
| Session | Mon | Tue | Wed | Thu | Fri |
| --- | --- | --- | --- | --- | --- |
| Full-day | 8:30-14:30 | 8:30-14:30 | 8:30-14:30 | 8:30-14:30 | 8:30-14:30 |
| Morning | 8:30-12:30 | 8:30-12:30 | 8:30-12:30 | 8:30-12:30 | 8:30-12:30 |
| Afternoon | 12:30-14:30 | 12:30-14:30 | 12:30-14:30 | 12:30-14:30 | 12:30-14:30 |
We are able to talk to parents and caregivers most of the time, so please make an appointment if you'd like to do this. EMAIL US HERE


You can read more here about what's been happening in our archive of stories about Kidsfirst Kindergartens, the fun we have, the processes and learning outcomes that result and why we're such a great start for your child.
KIA ORA
•
TALOFA LAVA
•
MALO E LELEI
•
FAKALOFA LAHI ATU
•
NAMASTE • KIA ORANA NISA BULA • TALOHA NI
•
N
I
HAO •
NAU MAI, TAUTI MAI, HAERE MAI • WELCOME!
You'll find our kindergarten in a picturesque, tree-lined street close to the Heathcote River, in the south area of Christchurch. Kidsfirst Kindergartens Beckenham is the place where lifelong friendships begin for children aged 2 – 5 years. Our skilled and experienced teaching team passionately supports children's learning, their interests, skills and abilities.
Outside we have a classic kiwi big backyard with lots of natural shade from established trees, providing challenges and endless opportunities for curiosity and exploration. Green grass, barked areas, native plantings, edible gardens, areas to experience physical challenges such as climbing trees, and equipment specially designed to support children's physical growth and development are features.
Kidsfirst Kindergartens Beckenham is a well-resourced kindergarten with a spacious, welcoming, attractive and child-centred environment. Our indoor space provides lots of opportunities to try new things, inspire curiosity and develop creativity through play. We work to provide an atmosphere full of fun in an environment that gives our children independence and sense of belonging.
We value the relationships we build with our whānau/families, and look forward to making new connections, embracing the multiculturalism and diversity of our community. Our families, past and present, are an important part of our kindergarten life. We value this greatly and we encourage family/ whānau to visit and take part in their child's kindergarten day, sharing your skills and culture too. We also understand the pressures on working parents – there is no pressure for you to stay. You can be involved whenever it suits you.
Our kindergarten is involved in the Community of Learners cluster group in South Christchurch, building relationships with other schools and early learning centres to better provide the foundations for life-long learning for your child.
Our kindergarten operates for six hours each day, from 8.30am – 2.30pm. This works really well if you have older children going to school as you can do the drop offs and pick-ups at the same time. We would recommend that you enrol for at least two full days. This gives our teachers time to get to know your child and gives some consistency around supporting their learning. It's hard for our teachers to do this with just a few hours here and there.
Come in and see us any time, we'll make you welcome!