Portsmouth St
Enrolment or waitlist enquiries
36 Portsmouth St,
Aranui,
Christchurch
Kindy webpage
www.kidsfirst.co.nz/Portsmouth
Welcome
Kia Ora
Our Teachers
Leigh Downie
Head Teacher
Advanced Diploma of Teaching
Diploma of Teaching (ECE)
Kate Croat
Teacher
Bachelor of Teaching and Learning
Diploma of Teaching (ECE)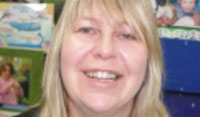 Janine Rich
Teacher
Bachelor of Teaching and Learning
Jaimee Bourke
Teacher
Diploma of Teaching and Learning (ECE)

Our Professional Leaders are an important member of our teaching team. Based at Kidsfirst Head Office, they are on-site regularly to observe our programme, give us feedback and professional support, and encourage us toward continuous educational improvement. Please feel free to talk with them about your child's kindergarten/centre experience...
Our PL is
Lorraine Stewart



Our Hours Are...
| Session | Mon | Tue | Wed | Thu | Fri |
| --- | --- | --- | --- | --- | --- |
| Full-day | 8:30-14:30 | 8:30-14:30 | 8:30-14:30 | 8:30-14:30 | 8:30-14:30 |
| Morning | 8:30-12:30 | 8:30-12:30 | 8:30-12:30 | 8:30-12:30 | 8:30-12:30 |
| Afternoon | 12:30-14:30 | 12:30-14:30 | 12:30-14:30 | 12:30-14:30 | 12:30-14:30 |
We are able to talk to parents and caregivers most of the time, so please make an appointment if you'd like to do this. EMAIL US HERE
Our Session Times
Your child can come to our kindergarten for up to 6 hours a day, Monday to Friday, during our 4 kindergarten terms.

These terms echo the terms your child will have when they start school. We can usually be flexible with the sessions you would like your child to attend but some restrictions may apply, so please talk to one of our teachers.

You can read more here about what's been happening in our archive of stories about Kidsfirst Kindergartens, the fun we have, the processes and learning outcomes that result and why we're such a great start for your child.
KIA ORA
•
TALOFA LAVA
•
MALO E LELEI
•
FAKALOFA LAHI ATU
•
NAMASTE • KIA ORANA NISA BULA • TALOHA NI
•
N
I
HAO •
NAU MAI, TAUTI MAI, HAERE MAI • WELCOME!
You'll find our kindergarten right in the heart of our neighbourhood in Portsmouth Street, which runs between Wainoni Road and Hampshire street. We are nestled in between the Plunket rooms and the Salvation Army ….look for our beautiful big willow tree in the front yard. You'll be drawn in by our large, peaceful, natural environment, our diversity, and our focus on community, Te Ao Māori and bicultural practice. Playfulness, adventure, creativity and exploration are valued ways of being at Kidsfirst Kindergartens Portsmouth Street – learning is fun!
Our qualified and experienced teaching team is proud to provide a programme for children aged 2 – 5 years where we foster a strong sense of belonging. We do this by encouraging children to show Manaakitanga - caring for each other, and Kaitiakitanga - caring for our environment. The first thing you'll see and feel here is that all of our tamariki are engaged in activities and the session is calm and settled. We believe in children taking responsibility for their actions and helping their friends in a kind and thoughtful manner.
Our inside space is light and warm, set up to provide areas for group interactions or individual play and learning. We encourage our tamariki to be self-directing, creating their own challenges and being supported to achieve these, and their learning is proudly displayed on our walls. The children here are friendly and happy, and the programme is exciting, interesting and extends the children's thinking, learning and communication skills.
Outside at Kidsfirst Portsmouth Street we have an enormous, leafy, big backyard complete with beautiful mural - ideal for curious learners and creative imaginations. There's a variety of challenging climbing and physical play equipment inviting active exploration. Green grass, barked areas and equipment specially designed to support children's physical growth and development are features. There's space for running, jumping, climbing, swinging and exploring as well as peaceful places to connect with nature, and make sense of our natural world.
Being a contributing part of our community is hugely important to us, and every year we look forward to taking part in Affirm - the big community day organised by ACTIS in December. We meet every term with all the early childhood education centres and new entrant teachers in the East, sharing practice to support the transition to school for you and your child, as he/she moves on from Kindergarten.
At Kidsfirst Portsmouth Street we have an 'open door' approach - whānau are welcome to stay at any time. The notion of community and connectedness is important here, it's at the heart of what we do. We value the relationships we build with our whānau/families, and look forward to making new connections, embracing the multiculturalism and diversity of our community. Our families, past and present, are an important part of our kindergarten life. We value this greatly and we encourage family/ whānau to visit and take part in their child's kindergarten day, sharing your skills and culture too.
We have a commitment to giving back to our families, paying forward donations of food, vegetables, bread, clothing, bedding and toys. We have a freezer, given to us by a community group, which is full of food to help out.
Our kindergarten operates for six hours each day, from 8.30am – 2.30pm. This works really well if you have older children going to school as you can do the drop offs and pick-ups at the same time.
We would recommend that you enrol for at least two full days – building up to five days. This gives our teachers time to get to know your child and gives consistency around supporting their learning.
Come in any time – we'll show you around and make you welcome!