MacFarlane Park
Enrolment or waitlist enquiries
19 Acheson Ave,
Shirley,
Christchurch
Kindy webpage
www.kidsfirst.co.nz/MacFarlane
Welcome
Kia Ora
Our Teachers
Helen O'Connell
Relieving Head Teacher
Diploma of Teaching (ECE)
Jill Johnson
Teacher
Bachelor of Teaching and Learning (ECE)
Gemma Barnes
Teacher
Bachelor of Education (Teaching) EC

Our Professional Leaders are an important member of our teaching team. Based at Kidsfirst Head Office, they are on-site regularly to observe our programme, give us feedback and professional support, and encourage us toward continuous educational improvement. Please feel free to talk with them about your child's kindergarten/centre experience...
Our PL is
Lorraine Stewart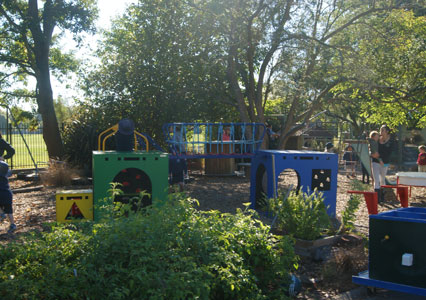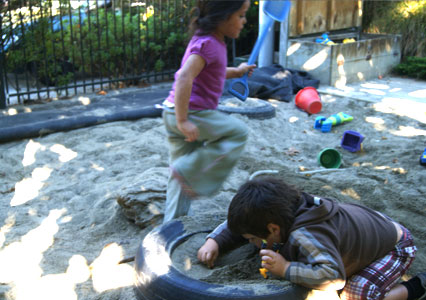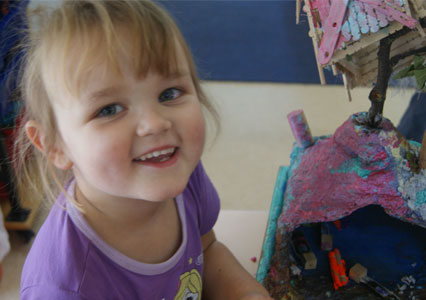 Our Hours Are...
| Session | Mon | Tue | Wed | Thu | Fri |
| --- | --- | --- | --- | --- | --- |
| Full-day | 8:30-14:30 | 8:30-14:30 | 8:30-14:30 | 8:30-14:30 | 8:30-14:30 |
| Morning | 8:30-12:30 | 8:30-12:30 | 8:30-12:30 | 8:30-12:30 | 8:30-12:30 |
We are able to talk to parents and caregivers most of the time, so please make an appointment if you'd like to do this. EMAIL US HERE
Our Session Times
Your child can come to our kindergarten for up to 6 hours a day, Monday to Friday, during our 4 kindergarten terms.
These terms echo the terms your child will have when they start school.

You can read more here about what's been happening in our archive of stories about Kidsfirst Kindergartens, the fun we have, the processes and learning outcomes that result and why we're such a great start for your child.
KIA ORA
•
TALOFA LAVA
•
MALO E LELEI
•
FAKALOFA LAHI ATU
•
NAMASTE • KIA ORANA NISA BULA • TALOHA NI
•
N
I
HAO •
NAU MAI, TAUTI MAI, HAERE MAI • WELCOME!
You'll find our kindergarten next to Macfarlane Park in Mairehau, nestled between the
Shirley hub/cafe and Macfarlane Park community centre – right in the heart of our community.
Ngā kaiako (teachers) here at Kidsfirst Kindergartens McFarlane Park are responsive to the interests, strengths and capabilities of all children aged 2 – 5 years. We get to know our children and their whānau well, fostering respectful, reciprocal, supportive and inclusive relationships to help and support our tamariki succeed with their learning. Here, children are first and foremost valued, celebrated and affirmed for who they are and what they bring to their learning.
Indoors, Kidsfirst Kindergartens MacFarlane Park has a homelike feel. Children can access a range of resources that are carefully and intentionally presented to evoke thinking and exploration. Learning occurs in all spaces at the child's pace. Tamariki are encouraged to be mindful of, and in awe of the world around them, and respectful of the environment they play and learn in. We all enjoy exploring together, discovery is a huge part of what we do here every day.
Our skilled and experienced teaching team is proud to provide a programme for children aged 2 – 5 years where we foster a strong sense of belonging. We do this by encouraging children to show Manaakitanga - caring for each other, and Kaitiakitanga - caring for our environment. Kaiako/teachers work together with each other, children and whānau to design a rich and responsive learning environment, thoughtfully laid out and providing areas for group interactions or individual play and learning. We encourage our tamariki to be self-directing, creating their own challenges and being supported to achieve these. We give things a go at kindergarten because there is a big world to discover.
Te Ao Māori is seen and felt in all aspects of our kindergarten programme. Our teachers place a strong focus on fostering a sense of Whanaungatanga (family, relationships, history, traditions) and Ūkaipōtanga (belonging and connection) - warmly welcoming and supporting children, parents and whānau. We value our parents' voice, views and contributions to their children's learning at the kindergarten.
You'll find our tamariki, whānau and kaiako actively involved in rich learning experiences both in our kindergarten environment and out in the wider community. Our big backyard is an expansive, well-developed playground which has space for tamariki to actively explore and challenge themselves – even when it rains because this is when the best learning happens!
We are keen gardeners in our big back yard, and we visit our community garden every week.
At McFarlane Park Kindergarten we have strong connections with our families, and whānau are always welcome to have a cup of tea, come and play and spend time with their tamariki. We know that a sense of belonging for our tamariki is further supported when they see that their whānau is valued for their time and contributions. We feel very lucky that we have whānau and visitors who regularly spend time with us to bake, read, bike, create and share their knowledge and skills. Kanohi-ki-te-kanohi, face-to-face relationships are extremely valuable to us here and these happen daily in order to respond to and support the learning and needs of our tamariki.
We have many community events and celebrations - knowing and caring for people in our community is important to us and they in return care for us and our kindergarten. You'll often see us out and about in our hi-vis vests, exploring our community and helping the children to make sense of their place in it.
Our kindergarten operates for six hours each day, from 8.30am – 2.30pm. This works really well if you have older children going to school as you can do the drop offs and pick-ups at the same time.
We would recommend that you enrol for at least two full days – building up to five days. This gives our teachers time to get to know your child and gives consistency around supporting their learning. It's hard for our teachers to do this with just a few hours here and there.
Come in any time – we'll show you around and make you welcome!