McKenzie
Enrolment or waitlist enquiries
107 Rattray St,
Riccarton,
Christchurch
Kindy webpage
www.kidsfirst.co.nz/McKenzie
Welcome
Kia Ora
Our Teachers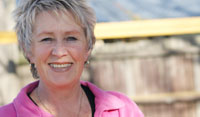 Jane Hynes
Head Teacher
Diploma of Teaching (ECE)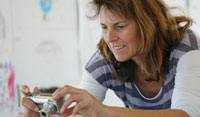 Marilyn Gray
Teacher
Bachelor of Teaching and Learning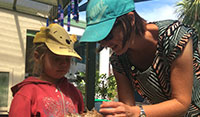 Angela Dixon
Teacher
Bachelor of Education
Diploma of Teaching (ECE)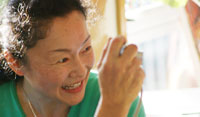 Miyuki Sakai
Teacher
Bachelor of Teaching and Learning

Our Professional Leaders are an important member of our teaching team. Based at Kidsfirst Head Office, they are on-site regularly to observe our programme, give us feedback and professional support, and encourage us toward continuous educational improvement. Please feel free to talk with them about your child's kindergarten/centre experience...



Our Hours Are...
| Session | Mon | Tue | Wed | Thu | Fri |
| --- | --- | --- | --- | --- | --- |
| Full-day | 8:30-14:30 | 8:30-14:30 | 8:30-14:30 | 8:30-14:30 | 8:30-14:30 |
We are able to talk to parents and caregivers most of the time, so please make an appointment if you'd like to do this. EMAIL US HERE

Our Sessions
Your child can come to our kindergarten for up to 6 hours a day, Monday to Friday, and we're open during the term break!
These terms echo the terms your child will have when they start school.

You can read more here about what's been happening in our archive of stories about Kidsfirst Kindergartens, the fun we have, the processes and learning outcomes that result and why we're such a great start for your child.
KIA ORA
•
TALOFA LAVA
•
MALO E LELEI
•
FAKALOFA LAHI ATU
•
NAMASTE • KIA ORANA NISA BULA • TALOHA NI
•
N
I
HAO •
NAU MAI, TAUTI MAI, HAERE MAI • WELCOME!
You'll find our kindergarten in central Riccarton in a quiet street off Riccarton Rd. Here we encourage children to be independent, resourceful, and creative problem solvers who leave kindergarten ready to confidently take the next steps of their learning journey. Our goal is for children to become socially confident, to be successful learners, and to have an awareness of environmental matters and a positive outlook for the future.
Kidsfirst Kindergartens McKenzie is made up of a rich tapestry of cultures who come together in this special place to share and celebrate our strengths and differences. Teachers work alongside children and families to provide a positive, welcoming environment where children feel a sense of belonging. We strongly encourage and promote a culture of respect for others and for the natural world.
The indoor environment at Kidsfirst Kindergartens McKenzie is spacious with lots of natural light and large spaces for children to work and play in. We base our programme on the New Zealand early childhood curriculum "Te Whāriki", which strengthens early learning and lays a strong foundation for later success. Our skilled and qualified teachers plan the programme and focus areas around the children, and their whānau aspirations for them. Our tamariki are encouraged to contribute to the planning process, giving them a sense of ownership and a voice.
Ko te piko o te mahuri, tera te tupu o te rakau
The way the sapling is shaped determines how the tree will grow
Our spacious outdoor learning environment is an integral part of our programme, with large, established trees providing a wonderful shade canopy in the summer. Our playground provides lots of opportunities for physical challenges such as climbing trees, and equipment specially designed to support children's physical growth and development – building strength and confidence. We enjoy fruit and vegetables grown in our own garden. We have a native garden which provides opportunities for children to connect with nature with lots of opportunities for exploration and adventure in amongst a variety of native trees and shrubs.
Education for sustainability and place-based education are at the heart of our programme, looking at ways in which children can positively influence and change their environment towards a more sustainable future. Our place-based programme explores how to engage in sustainable practices and nurture our precious environment, exploring and engaging with the natural world. This develops each child's ability to understand the complexity and wonder of the world they live in, and enhance their connections with nature.
We have an 'open door' approach - whānau are welcome to stay at any time. The notion of community and connectedness is important here, it's at the heart of what we do. We value the relationships we build with our whānau/families, and look forward to making new connections, embracing the multiculturalism and diversity of our community. Kidsfirst McKenzie is a learning hub for all. Family and whānau spend lots of time in our kindergarten and are always welcome to contribute in whatever way they feel comfortable. We encourage and value family and whānau coming in to share their skills and interests with the children to extend their learning. A real sense of Whanaungatanga (family connection) is felt here.
Kidsfirst Kindergartens McKenzie operates for six hours each day, from 8.30am – 2.30pm. This works really well if you have older children going to school as you can do the drop offs and pick-ups at the same time. We would recommend that you enrol for at least two full days –building up to five days. This gives us, the teachers time to get to know your child and provides consistency around supporting their learning.
Come in any time, we are very proud of our unique learning environment and would love to show you around. Kidsfirst Kindergartens McKenzie is a wonderful place to learn!