Early Learning Centre Aranui
Enrolment or waitlist enquiries
284 Breezes Rd,
Aranui,
Christchurch
Kindy webpage
www.kidsfirst.co.nz/elc-aranui
Welcome
Kia Ora
Our Teachers
Erna Delaney
Head Teacher
Bachelor of Teaching and Learning
Diploma of Teaching (ECE)
Pip Cooper
Teacher
Bachelor of Teaching and Learning
Naoko Charlton
Teacher
Diploma of Teaching (ECE)
Beth French
Teacher
Bachelor of Teaching and Learning (ECE)
Paula Hannibal
Teacher
Bachelor of Teaching and Learning

Our Education Service Manager, or ESM, is an important member of our teaching team. Based at Kidsfirst Head Office, she is on site regularly to observe our programme, give us feedback and professional support, and encourage us toward continuous educational improvement. Please feel free to talk with her about your child's kindergarten/centre experience..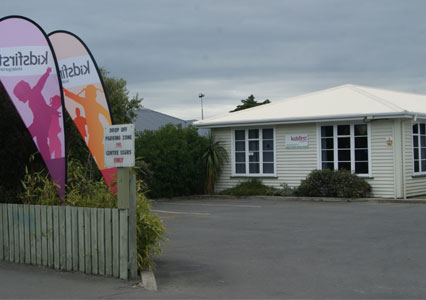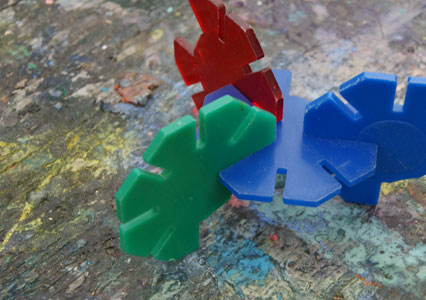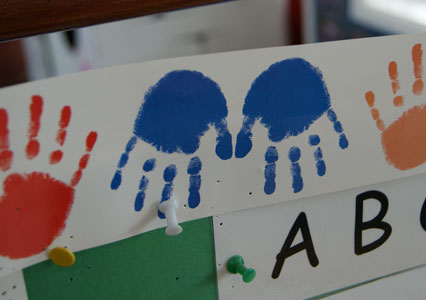 Our Hours Are...
| Session | Mon | Tue | Wed | Thu | Fri |
| --- | --- | --- | --- | --- | --- |
| Full-day | 8:00-16:00 | 8:00-16:00 | 8:00-16:00 | 8:00-16:00 | 8:00-16:00 |
| Morning | 8:00-12:30 | 8:00-12:30 | 8:00-12:30 | 8:00-12:30 | 8:00-12:30 |
| Afternoon | 12:30-16:00 | 12:30-16:00 | 12:30-16:00 | 12:30-16:00 | 12:30-16:00 |
We are able to talk to parents and caregivers most of the time, so please make an appointment if you'd like to do this. EMAIL US HERE
We're open during term breaks!
Your child can come to us from the beginning of the year, right through to before Christmas.
And don't forget, we take children from 2 years to school age FREE for up to six hours a day, that's 30 hours per week.

You can read more here about what's been happening in our archive of stories about Kidsfirst Kindergartens, the fun we have, the processes and learning outcomes that result and why we're such a great start for your child.
KIA ORA
•
TALOFA LAVA
•
MALO E LELEI
•
FAKALOFA LAHI ATU
•
NAMASTE • KIA ORANA NISA BULA • TALOHA NI
•
N
I
HAO •
NAU MAI, TAUTI MAI, HAERE MAI • WELCOME!
You'll find our Early Learning Centre right in the heart of the Aranui neighbourhood – just along from Haeata Community Campus. Our children love being able to watch the world go by and stay connected to our neighbouring community. Kidsfirst Aranui ELC is a warm and welcoming space where fantastic learning takes place every day for children aged 2 – 5 years. We provide place-based education that connects our tamariki to our local heritage, landscape, cultures and experiences. Kidsfirst Aranui ELC reflects the multicultural and diverse community that is our home.
Our programme is responsive to the changing interests of tamariki with a focus on our bicultural heritage. Our curriculum priorities are:-
literacy
mathematics
cultural identity
setting challenges
building relationships
respect for each other and the environment
Our skilled and experienced teaching team passionately support children's learning, their interests, skills and abilities. We acknowledge and value every person in this place as a teacher and learner. This supports the tikanga principle of ako: that the educator is also learning from the child, and that the learner and whānau cannot be separated.
Tamariki at Kidsfirst Aranui are empowered to have a voice in the way the programme operates – because they know their thinking is valued, and they know and trust this is a place of learning where their interests, skills and abilities will be acknowledged and supported in ongoing learning experiences. Children feel they belong to a place where play is valued as "real work".
The environment inside has areas set up for children to explore and engage in play experiences with and alongside each other. Children can choose from a wide range of resources and equipment: there are quiet, creative and imaginative play areas. Learning occurs in all spaces at the child's pace.
A calm yet busy environment exists in the outside spaces. Green grass, barked areas, gardens, areas to experience physical challenges such as climbing trees, and equipment specially designed to support children's physical growth and development are features. Tamariki choose from and learn to use a range of real resources such as saws, hammers, nails, gardening equipment, spades and shovels. In using this equipment, they learn about managing risk and making safe choices for meaningful play.
At Kidsfirst ELC Aranui we have a collaborative learning community, where whānau/ families are viewed as significant partners, and included along our early learning journey. We have an 'open door', approach, and whānau are welcome to stay at any time - community and connectedness is important here. It's at the heart of what we do.
We build and maintain warm and trusting relationships with whānau that are supportive of children's learning and families' aspirations. We actively seek parent / whānau / aiga participation through community events, celebrating cultural festivities, and contributing in a way they feel is meaningful and appropriate for them – like singing waiata or cooking with the tamariki, joining in yoga classes, and supporting with our donated lunchboxes. We work hard to develop an understanding of each child's family and culture and to support families with their children and in their role as parents.
You will see us out and about visiting in Aranui and beyond, supporting our tamariki to strengthen the connection and relationships they have within their local community and to further explore this setting in their role as caretakers (kaitiaki) of our environment. Strong links with our local schools help to support the transition to school for you and your child, as he/she moves on from kindergarten.
Kidsfirst Early Learning Centre Aranui operates Monday to Friday, from 8.00am – 4.00pm – and through the term breaks.
We would recommend that you enrol for at least two days per week – building up to five days. This gives our teachers time to really get to know your child and gives consistency around supporting their learning. It's hard for our teachers to do this with just a few hours here and there.
Come in any time – we'll show you around and make you welcome!