Alexandra
Enrolment or waitlist enquiries
3 Ventry St,
Alexandra
Kindy webpage
www.kidsfirst.co.nz/Alexandra
Welcome
Kia Ora
Our Teachers
Kaylene Dwyer
Head Teacher
Graduate Diploma of Teaching (ECE)
Darcie Hamilton
Teacher
Bachelor of Education
Andrea Saunders
Teacher
NZ Free Kindergarten Union Diploma
Gayle Taucher
Teacher
Diploma of Teaching (ECE)
Kylee Murphy
Teacher
Bachelor of Teaching (ECE)
Vicki Hishon
Teacher
NZ Free Kindergarten Union Diploma

Our Professional Leaders are an important member of our teaching team. Based at Kidsfirst Head Office, they are on-site regularly to observe our programme, give us feedback and professional support, and encourage us toward continuous educational improvement. Please feel free to talk with them about your child's kindergarten/centre experience...
Our PL is
Susan Szentivanyi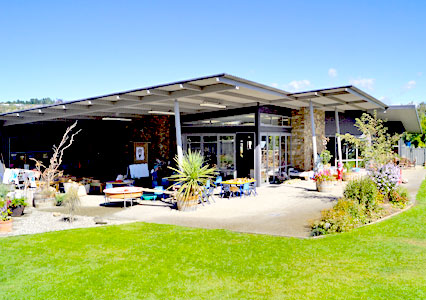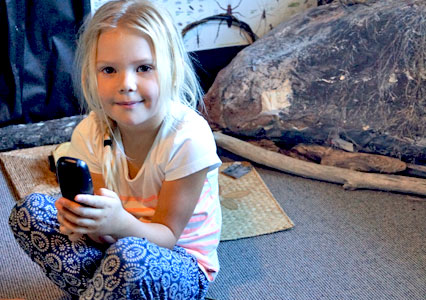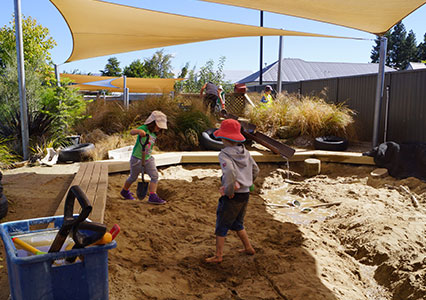 Our Hours Are...
| Session | Mon | Tue | Wed | Thu | Fri |
| --- | --- | --- | --- | --- | --- |
| Full-day | 8:45-14:45 | 8:45-14:45 | 8:45-14:45 | 8:45-14:45 | 8:45-14:45 |
| Morning | 8:45-12:45 | 8:45-12:45 | 8:45-12:45 | 8:45-12:45 | 8:45-12:45 |
| Afternoon | 12:45-14:45 | 12:45-14:45 | 12:45-14:45 | 12:45-14:45 | 12:45-14:45 |
We are able to talk to parents and caregivers most of the time, so please make an appointment if you'd like to do this. EMAIL US HERE

You can read more here about what's been happening in our archive of stories about Kidsfirst Kindergartens, the fun we have, the processes and learning outcomes that result and why we're such a great start for your child.
KIA ORA
•
TALOFA LAVA
•
MALO E LELEI
•
FAKALOFA LAHI ATU
•
NAMASTE • KIA ORANA NISA BULA • TALOHA NI
•
N
I
HAO •
NAU MAI, TAUTI MAI, HAERE MAI • WELCOME!
You'll find our Kindergarten at 3 Ventry Street Alexandra, located on the grounds of Alexandra Primary School, just minutes from the shopping centre and other local schools.
The programme at Kidsfirst Kindergartens Alexandra is for children aged 2 – 5 years, and is based on the needs and interests of the child, in consultation with our parents.
Our teachers plan programs and focus areas around the children, and their whānau's aspirations for them. Children are encouraged to contribute to the planning process, giving them a sense of ownership and a voice.
We believe in the value of play. We work towards a mindful curriculum supporting children to be present and aware in their moment of play. Our experienced teachers will support your child to build relationships with other children and adults, practise sharing and co-operation with others, problem-solve, persist and not give up. Your child will become independent (but not afraid to ask for help), will develop language, literacy and numeracy skills, learn about promoting sustainability, and become culturally aware and confident. And at Kidsfirst Alexandra we have a strong emphasis on visual arts and physically active play.
Our skilled and experienced teaching team passionately support children's learning, their interests, skills and abilities. We acknowledge and value every person in this place as a teacher and learner. This supports the tikanga principle of ako: the educator is also learning from the child, that learner and whānau cannot be separated.
At Kidsfirst Kindergartens Alexandra we are proud of our professionally-landscaped outdoor environment which encompasses time, beauty, safety and mindfulness. And beyond the kindergarten gates our Nature Discovery Programme is a fun filled learning programme allowing children the opportunity to explore and discover in an outdoor environment with freedom to take risks, learn about past, present and future of the region and develop an appreciation of local fauna and flora.
We support and encourage whānau involvement as much as each individual family is able to give, understanding that today there are often other demands on time. We are here to help each family to find the right balance for them and their child, and we welcome visitors to the kindergarten to extend the children's interests and learning.
Our kindergarten operates for six hours each day, from 8.30am – 2.30pm. This works really well if you have older children going to school as you can do the drop offs and pick-ups at the same time.
We would recommend that you enrol for at least two full days – building up to five days. This gives our teachers time to get to know your child and gives some consistency around supporting their learning. It's hard for our teachers to do this with just a few hours here and there.
Come in any time – we'll show you around and make you welcome!

There's always a lot happening in our area. Kidsfirst Kindergartens are so much a part of our local communities. Here's an idea of some of the things that our other kindergartens in the region are doing.
READ MORE BY CHECKING OUT OUR ONLINE NEWS MAGAZINE