Terrace
Enrolment or waitlist enquiries
74 Russell Street,
Terrace,
Alexandra
Kindy webpage
www.kidsfirst.co.nz/terrace
Welcome
Kia Ora
Our Teachers
Kristen Ojala
Head Teacher
Bachelor of Teaching (ECE)
Diploma of Teaching (ECE)
Alison Brown
Teacher
Bachelor of Education (Teaching) EC
NZ Free Kindergarten Union Diploma
Jeanine Bell
Teacher
Bachelor of Education
Diploma of Teaching (ECE)

Our Professional Leaders are an important member of our teaching team. Based at Kidsfirst Head Office, they are on-site regularly to observe our programme, give us feedback and professional support, and encourage us toward continuous educational improvement. Please feel free to talk with them about your child's kindergarten/centre experience...
Our PL is
Susan Szentivanyi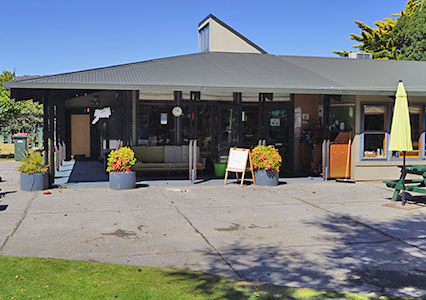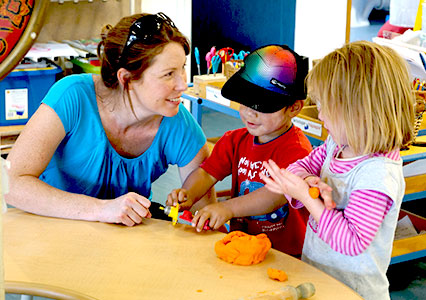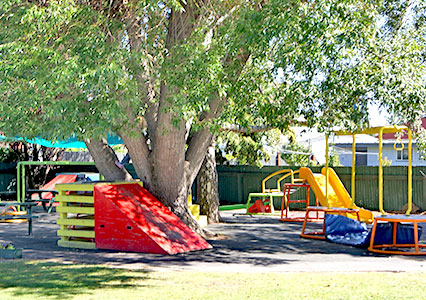 Our Hours Are...
| Session | Mon | Tue | Wed | Thu | Fri |
| --- | --- | --- | --- | --- | --- |
| Full-day | 9:00-15:00 | 9:00-15:00 | 9:00-15:00 | 9:00-15:00 | 9:00-15:00 |
| Morning | 9:00-13:00 | 9:00-13:00 | 9:00-13:00 | 9:00-13:00 | 9:00-13:00 |
| Afternoon | 13:00-15:00 | 13:00-15:00 | 13:00-15:00 | 13:00-15:00 | 13:00-15:00 |
We are able to talk to parents and caregivers most of the time, so please make an appointment if you'd like to do this. EMAIL US HERE
Our Session Times
Your child can come to our kindergarten for up to 6 hours a day, Monday to Friday, during our 4 kindergarten terms.
These terms echo the terms your child will have when they start school.

You can read more here about what's been happening in our archive of stories about Kidsfirst Kindergartens, the fun we have, the processes and learning outcomes that result and why we're such a great start for your child.
KIA ORA
•
TALOFA LAVA
•
MALO E LELEI
•
FAKALOFA LAHI ATU
•
NAMASTE • KIA ORANA NISA BULA • TALOHA NI
•
N
I
HAO •
NAU MAI, TAUTI MAI, HAERE MAI • WELCOME!
You'll find our kindergarten hidden up a long driveway on Russell Street, near to The Terrace Primary School. We operate on a licence for just 30 children aged 2 – 5 years, so we can really get to know each child. At our family-focussed kindergarten our teachers know each child and their family and create a learning programme based on the child and whānau's aspirations so we can support each child to reach their potential.
Our programme is based on research showing that children under the age of six learn best through play. If you visit you will notice we have large collections of natural resources, pipes, pieces of cardboard, boxes, planks – lots of bits and pieces. This is our collection of "Loose Parts", an integral part of our programme. When children use loose parts in their play they are being creative, collaborative, they are problem solving, and learning to think diversely. They are inventors, engineers, mathematicians, builders, artists… the list is endless. So are the opportunities for learning!
We believe that some of the richest learning opportunities happen outside, so our large outdoor environment is accessible throughout the day, providing opportunities for children to learn to take risks, problem solve, communicate, develop physical skills and work together. We have mature trees, which children are allowed and encouraged to climb! There's lots of space for children to explore and challenge themselves, all while having fun!
At Kidsfirst Kindergartens The Terrace we have a collaborative learning community, where whānau/ families are viewed as significant partners, and included along our early learning journey. We have an 'open door', approach, and whānau are welcome to stay at any time - community and connectedness is important here. It's at the heart of what we do. We have strong links with our local primary school, The Terrace, which supports the transition to school for you and your child, as he/she moves on from Kindergarten.
Family/whānau spend lots of time in our kindergarten and are always welcome to contribute in whatever way they feel comfortable. We encourage and value family and whānau coming in to share their skills and interests with the children. A real sense of Whanaungatanga (family connection) is established here. Any help is much appreciated, but we understand in today's busy life that you may not have time to get involved, and that is okay too.
You'll see us out and about on adventures into our community- exploring the nearby rail trail is a favourite - supporting our tamariki to strengthen the connection they have within their local community and to further explore this setting in their role as caretakers (kaitiaki) of our environment.
Kidsfirst Kindergartens The Terrace operates for six hours each day, from 9.00am – 3.00pm. This works really well if you have older children going to school as you can do the drop offs and pick-ups at the same time. We would recommend that you enrol for at least two full days –building up to five days. This gives us, the teachers time to get to know your child and provides consistency around supporting their learning.
Come in any time, we are very proud of our unique learning environment and would love to show you around. Kidsfirst Kindergartens The Terrace is a wonderful place to learn!

There's always a lot happening in our area. Kidsfirst Kindergartens are so much a part of our local communities. Here's an idea of some of the things that our other kindergartens in the region are doing.
READ MORE BY CHECKING OUT OUR ONLINE NEWS MAGAZINE