The Bays
Enrolment or waitlist enquiries
1 McCormacks Bay Road,
Mt Pleasant
Kindy webpage
www.kidsfirst.co.nz/TheBays
Welcome
Kia Ora
Our Teachers
Liza Hewison
Head Teacher
Bachelor of Teaching and Learning
Zoe McFadden
Teacher
Diploma of Teaching (ECE)
Marjorie Kittelty
Teacher
Bachelor of Teaching and Learning (ECE)
Kimberly Kilday
Teacher
Bachelor of Teaching and Learning (ECE)
Lisa Fleming
Teacher
Diploma of Teaching (ECE)

Our Education Service Manager, or ESM, is an important member of our teaching team. Based at Kidsfirst Head Office, she is on site regularly to observe our programme, give us feedback and professional support, and encourage us toward continuous educational improvement. Please feel free to talk with her about your child's kindergarten/centre experience..



Our Hours Are...
| Session | Mon | Tue | Wed | Thu | Fri |
| --- | --- | --- | --- | --- | --- |
| Full-day | 8:30-14:30 | 8:30-14:30 | 8:30-14:30 | 8:30-14:30 | 8:30-14:30 |
We are able to talk to parents and caregivers most of the time, so please make an appointment if you'd like to do this. EMAIL US HERE
KIA ORA
•
TALOFA LAVA
•
MALO E LELEI
•
FAKALOFA LAHI ATU
•
NAMASTE • KIA ORANA NISA BULA • TALOHA NI
•
N
I
HAO •
NAU MAI, TAUTI MAI, HAERE MAI • WELCOME!
Kidsfirst Kindergartens The Bays.
The new Kidsfirst Kindergartens The Bays, with its large, tree-filled back yard and state of the art playground, is the latest addition to the already 70 plus kindergartens in the Kidsfirst family with a distinctive character all its own, that draws inspiration from its wonderful setting and a strong educational philosophy.
The teaching team love introducing tamariki and whānau to Kidsfirst The Bays, with all the great features it has to offer in a fantastic location. Everyone can expect a warm welcome!
Here's what our team have to say about The Bays:
Our new Kindergarten is nestled under a hill by the name of Tauhinu-korokio, named after native shrubs that were once plentiful there. We're right by the sea, surrounded by bush echoing the sounds of native birds. Kidsfirst Kindergartens The Bays was specifically designed for its coastal setting with open-plan indoor spaces that take in beautiful views across the estuary.
Expansive decking, a boardwalk and stepping stones through a native forest walk and large climbing rocks surrounding a huge sandpit, are just some of the many great outdoor features.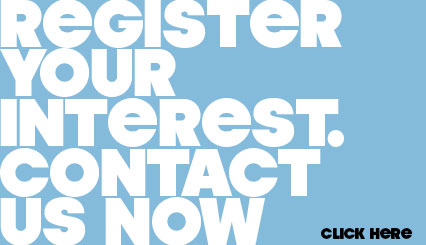 Our program for children aged 2 – 5 years places significance on our three curriculum priorities of ako (inquiry learning), rangatiratanga (leadership), and holistic development. A sense of spontaneity, humour and joy is woven throughout our programme every day.
We place a strong emphasis on sustainability. Caring for our three kindergarten hei hei (chickens) and our natural environment plays a large part in our daily programme – supporting the children to develop eco-awareness and to understand their role in it.
Our teaching team has a strong commitment to creating partnerships with our families and whānau. We want to get to know you and your family well, nurturing authentic and trusting relationships. Whanaungatanga (family, relationships, history, traditions) helps us to support your child with their learning.
Whānau contribute and support our daily curriculum in many ways, but we understand the time constraints on working parents too - there is no pressure for you to stay. You can be involved whenever it suits you.
If you think it'd be great for your child to come here, email us and register your interest now. We'll keep you personally informed about what's happening.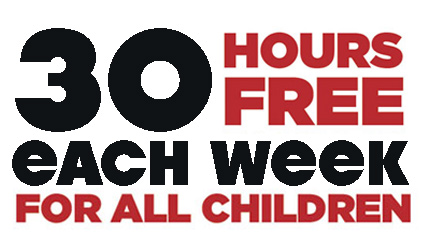 CONDITIONS APPLY
You will see us out and about visiting in our local area, supporting our tamariki to strengthen the connection they have within their local community and to further explore this magical setting in their role as caretakers (kaitiaki) of our environment.
At Kidsfirst Kindergartens The Bays your child will learn to ask questions about their world, helping them to make sense of it. Strong links with our local primary school help to support the transition to school for you and your child, as she/he moves on from kindergarten.
Our kindergarten operates for six hours each day, from 8.30am – 2.30pm. This works really well if you have older children going to school as you can do the drop-offs and pick-ups at the same time. We would recommend that you enrol for at least two full days. This gives our teachers time to get to know your child and gives some consistency around supporting their learning. It's hard for our teachers to do this with just a few hours here and there.
While we do shut for the Christmas break we remain open during traditional term breaks, so your child can come to us throughout the whole year!​​
Haere mai - Come in and see us any time!
We want to make this quality education possible for every child in New Zealand. That's why tamariki can come to Kidsfirst Kindergartens for up to six free hours each and every day, regardless of age (some conditions apply).
For enquiries about the new Kidsfirst Kindergartens The Bays or to pre-enrol your children, contact us on 0800 4 KIDSFIRST or email us HERE.
Meanwhile, keep an eye on this page to keep up with progress
...or visit our Facebook page HERE.

You can read more here about what's been happening in our archive of stories about Kidsfirst Kindergartens, the fun we have, the processes and learning outcomes that result and why we're such a great start for your child.